Abstract Curtains For Bedroom | Sheer Curtains
Description:
1.Due to different monitors, the colors are slightly different.
2. Due to the hemming, please allow an error of 1-5 cm.
Size:W–width, H–Height.(note:×2 is a two-piece curtain)
such as:
135W x 114H(cm) is a one-piece curtain, the width is 135 cm.
135W x 114H(cm)×2 is a two-piece curtain, the width is 270 cm
Product Details:
135W x 114H(cm)×2: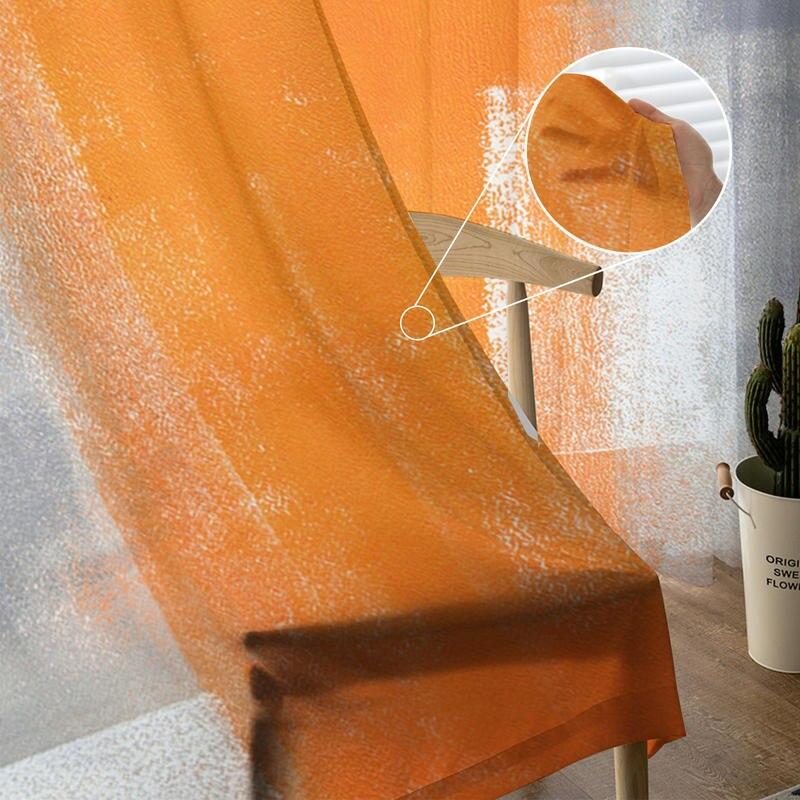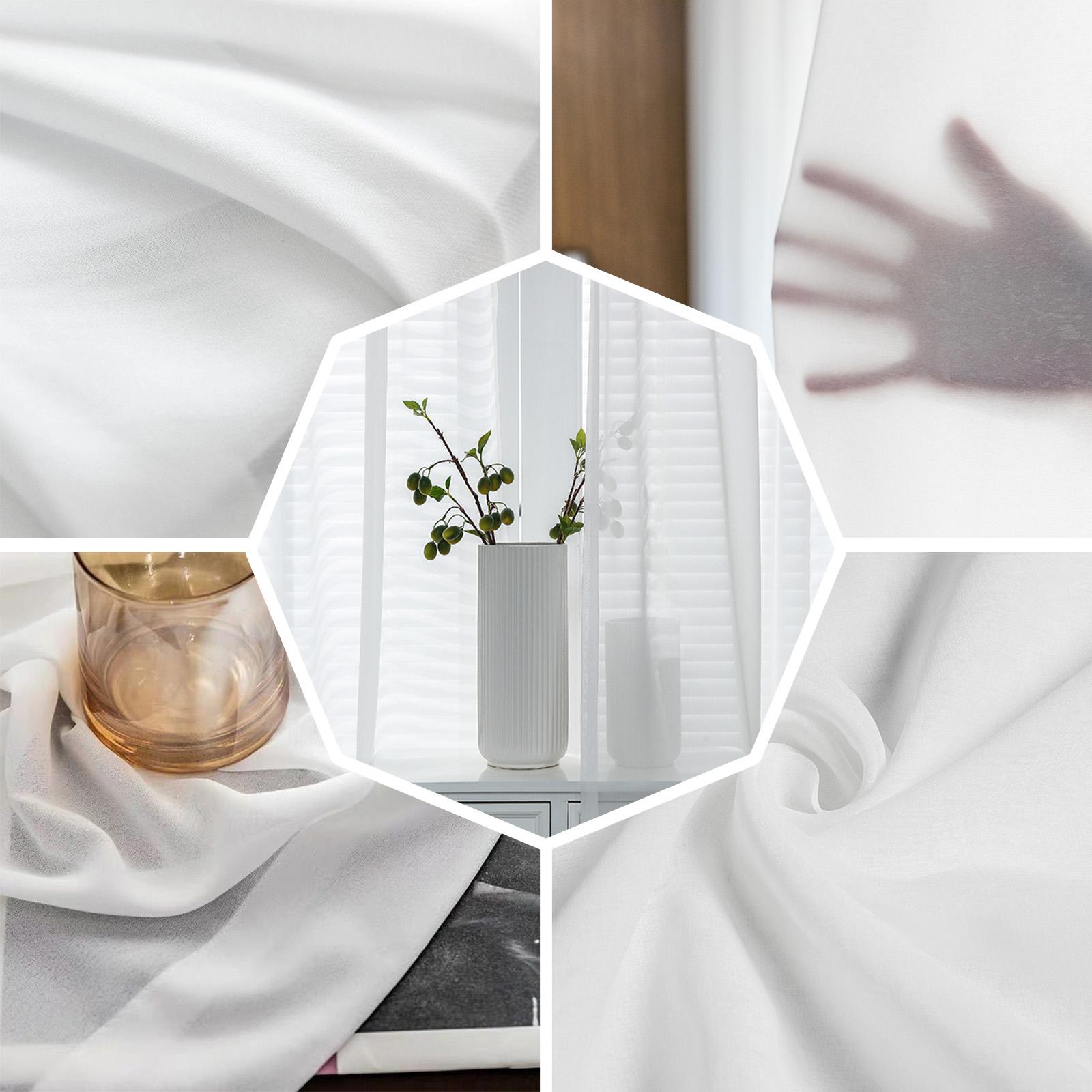 Abstract Curtains for Bedroom: Enhancing Style and Ambience
Curtains play a vital role in creating the desired ambiance and aesthetic appeal in a bedroom. Among various styles and designs, abstract curtains have gained popularity for their unique and artistic patterns.
Abstract curtains bring a touch of contemporary elegance, adding a statement to the overall bedroom decor. This article delves into the captivating world of abstract curtains for bedrooms, exploring their features, benefits, and how they can transform any space into a captivating sanctuary.
Definition and Features:
Abstract curtains are characterized by their artistic and non-representational patterns. Unlike traditional Sheer Curtains that depict specific objects or scenes, abstract curtains embrace free-flowing shapes, lines, and colors, allowing individuals to interpret them subjectively. These Sheer Curtains often feature bold, vibrant colors or subtle, muted tones, creating a focal point that complements the existing bedroom decor.
Versatility in Design:
One of the main advantages of abstract curtains is their versatility in design. Abstract patterns can be found in a wide range of styles, from minimalistic geometric shapes to intricate brushstroke-inspired designs. This variety ensures that Sheer Curtains can adapt to any bedroom style, whether it's modern, contemporary, bohemian, or even traditional. They offer an opportunity to introduce an artistic touch while maintaining a cohesive interior design theme.
Enhancing Style:
Abstract curtains have the power to transform a bedroom's style and make it stand out. With their unique patterns and colors, they add an element of visual interest and create a focal point in the room.
For example, if the bedroom features a neutral color palette, abstract curtains with vibrant hues can inject energy and liveliness. Conversely, if the room already incorporates bold colors, abstract curtains with more subdued tones can balance the overall look, creating a harmonious and sophisticated atmosphere.
Creating Ambience:
Apart from their aesthetic value, abstract curtains also contribute to the bedroom's ambiance. The patterns and colors chosen can evoke specific moods and emotions. For instance, curtains with fluid lines and soft pastel shades create a calming and serene atmosphere, perfect for relaxation.
On the other hand, Sheer Curtains with bold and dynamic patterns can add a sense of vibrancy and playfulness to the room. By carefully selecting the right abstract curtains, individuals can tailor the ambiance of their bedroom to their desired preferences.
Practicality and Functionality:
Abstract Curtains For Bedroom not only serve as decorative elements but also provide practical benefits. They effectively block out unwanted light, allowing for better sleep quality. When choosing abstract curtains, it is important to consider the fabric's opacity and thickness to ensure the desired level of light filtration. Additionally, abstract curtains can also offer privacy by obstructing the view from outside. These functional aspects make them an essential component of any bedroom's window treatment.
Coordination with Other Elements:
To create a cohesive and harmonious bedroom design, it is crucial to coordinate abstract curtains with other elements in the space. The color palette of the curtains should complement or contrast with the wall color, furniture, and bedding.
By selecting Abstract Curtains For Bedroom that share similar colors or patterns with other decor items, a cohesive visual narrative can be achieved. However, it's important to strike a balance to avoid overwhelming the space. Incorporating solid-colored elements alongside abstract curtains can help maintain visual equilibrium.
Maintenance and Care:
Proper maintenance and care are essential for preserving the beauty and longevity of Abstract Curtains For Bedroom. Depending on the fabric type, they may require regular dusting, vacuuming, or gentle washing.
It is recommended to follow the manufacturer's instructions for cleaning and care. Additionally, periodic inspections should be conducted to check for any signs of wear or damage. By maintaining Abstract Curtains For Bedroom properly, they will continue to enhance the bedroom's style and ambience for years to come.
Abstract Curtains For Bedroom offer a captivating blend of style, versatility, and functionality. Their unique patterns and colors can transform any space, creating a visually appealing and personalized sanctuary.
Whether it's a modern or traditional bedroom, abstract curtains provide an opportunity to infuse artistic elements and establish a cohesive interior design. With their ability to set the desired ambience and contribute to a good night's sleep, Abstract Curtains For Bedroom are an excellent choice for those seeking to elevate their bedroom decor to new heights.