Abstract Face Wall Art
Features
Type: Canvas Printings

Style: Modern Style

Shape: Vertical Rectangle

Form: Separate

Medium: Oil

Subjects: ABSTRACT

Material: Canvas

Technics: Spray Painting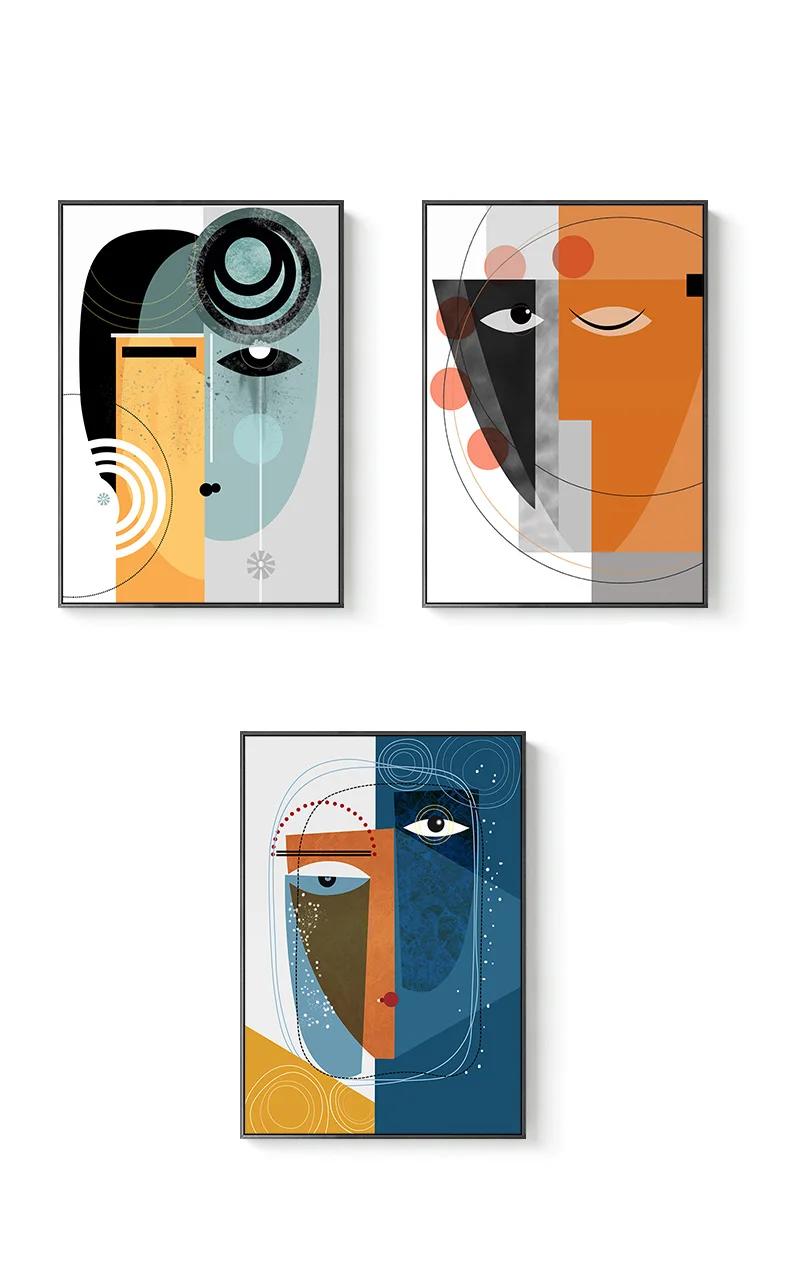 Abstract face wall art is a captivating form of artistic expression that combines the enigmatic allure of abstract design with the nuanced complexity of facial features. This distinctive genre of visual art transcends traditional portraiture, offering a dynamic and imaginative exploration of the human visage.
In this genre, artists skillfully merge geometric shapes, bold colors, and fluid lines to create a mesmerizing dance of forms that coalesce into the semblance of a face. The abstraction of facial features allows for a departure from conventional representations, inviting viewers to engage in a subjective interpretation of emotions and identity. This departure from realism fosters an atmosphere of ambiguity, prompting viewers to explore the intricacies of expression beyond the confines of traditional artistic conventions.
The use of vibrant and contrasting colors adds depth and dimension to abstract face wall art, infusing each piece with a sense of vitality and emotional resonance. The interplay of light and shadow, along with the juxtaposition of warm and cool hues, creates a visual symphony that stimulates the senses and evokes a range of feelings. These pieces often become focal points in interior spaces, commanding attention and sparking conversations about the nature of art and perception.
Beyond aesthetics, abstract face wall art serves as a powerful means of self-expression for both the artist and the viewer. Each piece becomes a mirror reflecting the individuality of the observer, inviting them to project their own experiences, emotions, and interpretations onto the canvas. This interactive dimension elevates abstract face wall art beyond mere decoration, transforming it into a medium through which personal narratives and connections are forged.
Abstract face wall art transcends the boundaries of traditional portraiture, offering a visually stimulating and emotionally evocative exploration of the human face. Through the fusion of abstract elements and facial features, these artworks become captivating focal points that invite viewers to engage in a personal and introspective journey, making them a unique and impactful addition to contemporary artistic landscapes.