Abstract Geometric Wall Art
Features
Canvas Painting: Scandinavian

Decoration Pictures: Landscape

Material: COTTON

Subjects: ABSTRACT

Type: Canvas Printings

Style: Modern Style

Medium: Waterproof Ink

Shape: Vertical Rectangle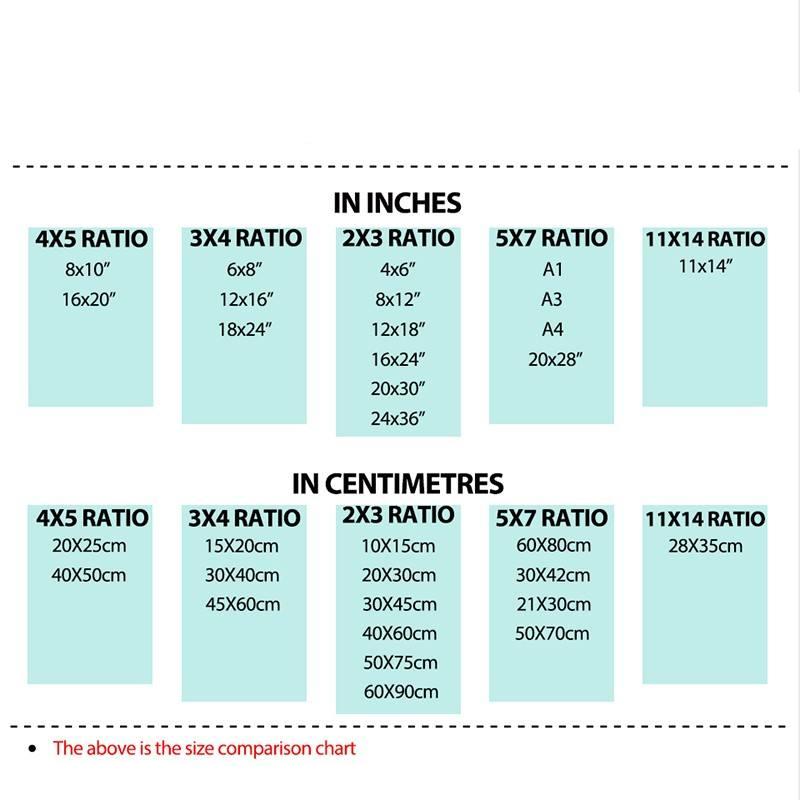 Abstract Geometric Wall Art: A Fusion of Form and Expression:
In the realm of contemporary interior design, Abstract Geometric Wall Art stands as an innovative and captivating expression of artistic prowess. This avant-garde form of visual representation seamlessly blends mathematical precision with creative intuition, resulting in a mesmerizing tapestry of shapes, lines, and colors that transforms any space into a modern masterpiece.
At the core of Abstract Geometric Wall Art lies a meticulous exploration of geometric forms. Artists play with circles, triangles, squares, and polygons, arranging them in harmonious patterns that stimulate the viewer's aesthetic sensibilities. These geometric compositions transcend mere mathematical principles; they become a language through which artists communicate emotions, concepts, and abstract ideas.
The interplay of color is a defining feature of Abstract Geometric Wall Art. Bold and contrasting hues are strategically employed to enhance the visual impact, creating a dynamic energy that radiates from the artwork. The careful selection of colors adds depth and dimension to the geometric shapes, invoking a sense of movement and rhythm within the static confines of the canvas.
One of the remarkable aspects of Abstract Geometric Wall Art is its versatility. Whether adorning the walls of a minimalist living room or a vibrant office space, these artworks have the ability to harmonize with diverse design schemes. The clean lines and structured patterns provide a sense of order, while the abstract nature allows for interpretation and subjective engagement.
Beyond its aesthetic appeal, Abstract Geometric Wall Art can serve as a focal point for intellectual contemplation. Viewers are invited to explore the interconnections between shapes and decipher the hidden meanings within the geometric arrangements. The ambiguity of abstraction allows for a multiplicity of interpretations, fostering a personal and intimate connection between the artwork and its audience.
Abstract Geometric Wall Art represents a synthesis of mathematical precision and artistic expression. It transcends traditional boundaries, offering a visual experience that is both intellectually stimulating and emotionally resonant. As these geometric compositions grace the walls of contemporary spaces, they redefine the relationship between form and expression, leaving an indelible mark on the ever-evolving landscape of modern art.