European Curtains | Embroidery Curtains
Description:
Package included: 1 piece x curtain or 1 piece x tulle
Tips:
1.Price is for 1 piece of curtain or tulle. Curtain and tulle are sold seperately.
2.Size:W–means width, L–means Length. Length: Free to adjust, Max is 2.7 meter
3.Curtain width=2 times rod/rail width.
4.Not Included: Tassel/Tieback/Valance
5.The height error of machining is 1-3cm After processing the width of each piece of loss is 10-15cm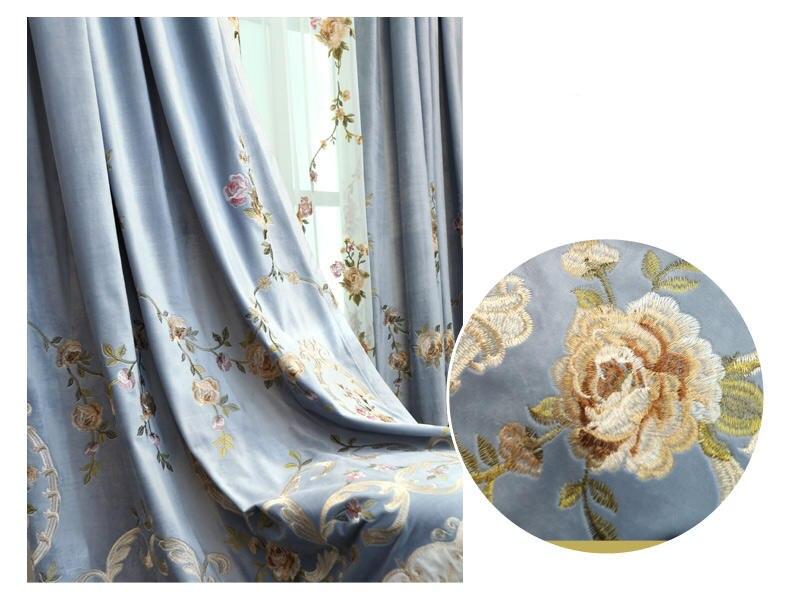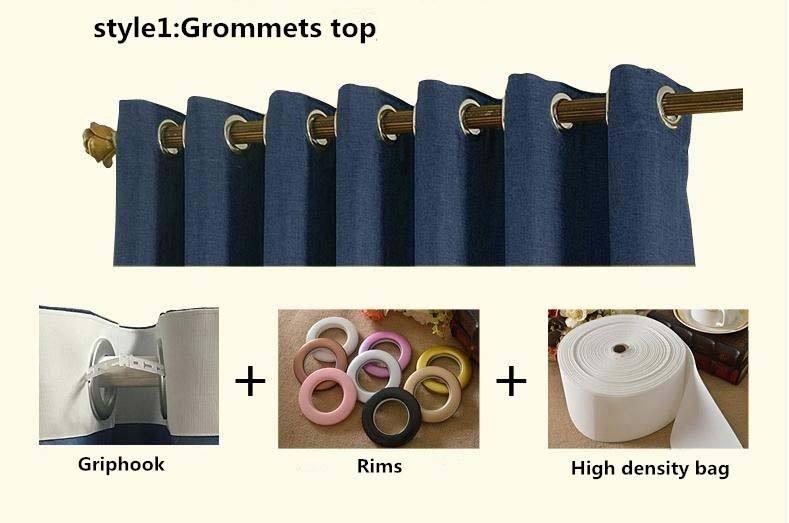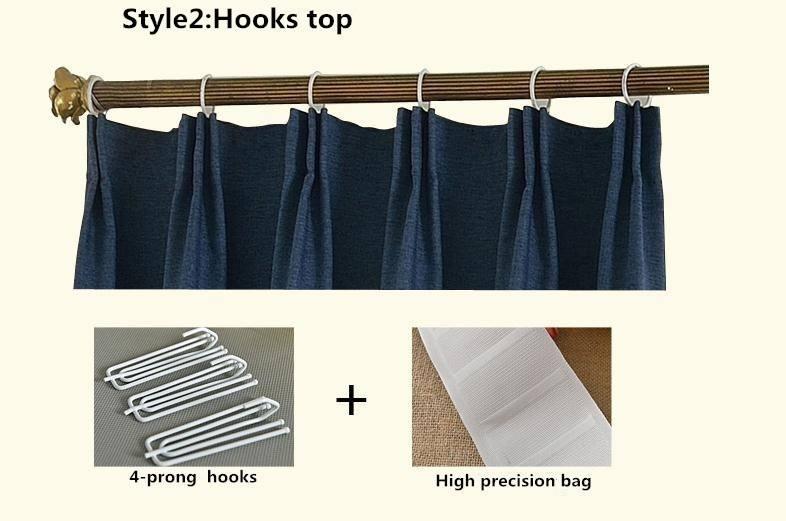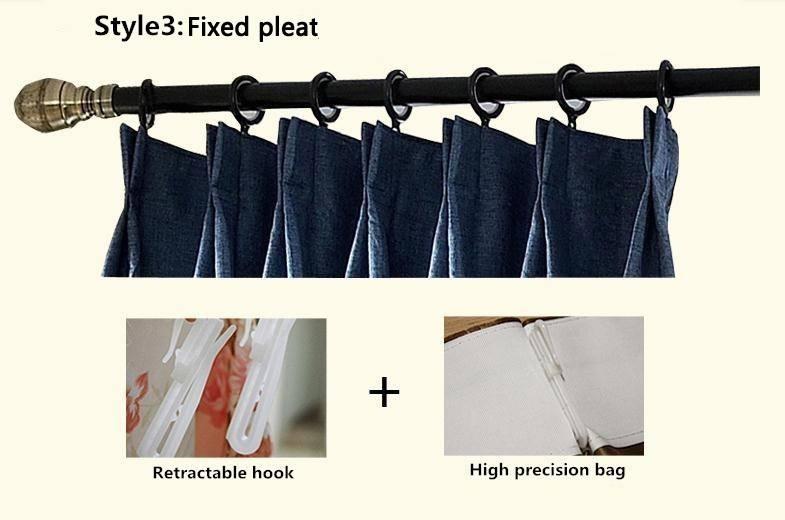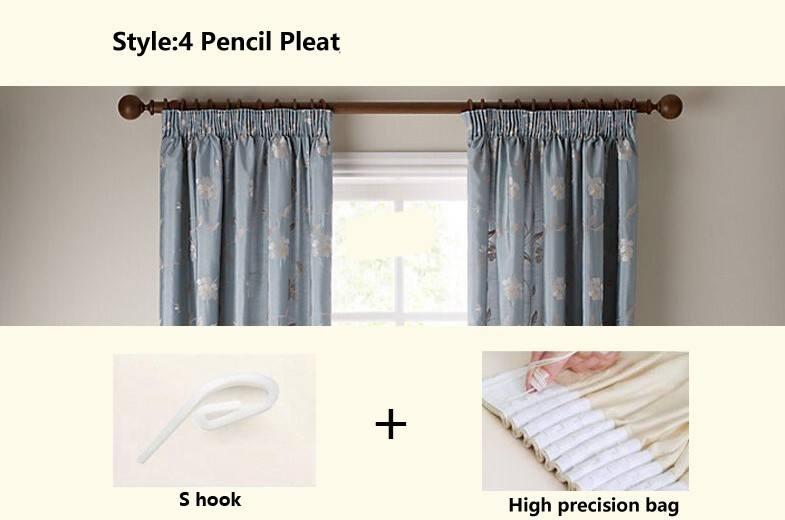 European Curtains: A Tapestry of Elegance and Functionality
European curtains have long been celebrated for their impeccable craftsmanship, timeless design, and ability to transform living spaces into elegant abodes. With a rich history rooted in artistic traditions, Embroidery Curtains blend fashion and functionality, making them a staple in interior design across the globe. This comprehensive exploration delves into the various styles, materials, and cultural influences that have shaped European curtains into the captivating window treatments they are today.
Historical Origins:
The story of European curtains begins centuries ago, where ancient civilizations used various fabrics and textiles to adorn windows and protect rooms from harsh weather. From the luxurious silk drapes in medieval castles to the intricate tapestries that adorned grand palaces during the Renaissance, Embroidery Curtains quickly evolved from practical necessities to symbols of wealth and sophistication.
Styles of European Curtains:
Classic Elegance: European curtains often embody a classic and refined aesthetic. The regal drapery styles of the French, Italian, and English courtiers heavily influenced this elegance. Think heavy, floor-length curtains with intricate pleats and detailed tiebacks.
Contemporary Minimalism: While the classics endure, contemporary European curtains embrace simplicity and clean lines. Scandinavian countries, in particular, have led the charge in minimalist curtain design, focusing on light, sheer fabrics and unassuming colors.
Mediterranean Flair: From Spain to Greece, the Mediterranean region boasts its unique curtain style characterized by vibrant colors, bold patterns, and heavy, flowing fabrics. These curtains add a touch of warmth and energy to any living space.
Victorian Grandeur: The Victorian era left a lasting impact on Embroidery Curtains design, introducing elaborate swags and tails, tassels, and ornate valances. This style imparts a sense of grandeur and opulence to formal living areas.
Materials and Fabrication:
European curtains exemplify quality craftsmanship and materials. Fabrics like silk, velvet, and brocade have been traditionally favored for their luxurious appearance. Linen and cotton, on the other hand, offer a more understated, rustic charm. The choice of material often depends on the desired ambiance and function of the curtains.
Silk: Celebrated for its shimmering beauty and lustrous texture, silk curtains exude a sense of luxury and sophistication. However, they require delicate care and are often reserved for formal spaces.
Velvet: Velvet curtains bring a sense of plushness and richness to a room. Their heavy drape enhances insulation and noise reduction, making them ideal for bedrooms and theaters.
Sheer Fabrics: Light, sheer fabrics like organza and voile are popular for their ability to allow natural light while maintaining privacy. They create an airy and ethereal ambiance, particularly suited for living rooms and sunrooms.
Linen: Linen curtains impart a relaxed, casual elegance. They have a natural texture that complements both traditional and contemporary interiors.
Cultural Influences:
European curtains are deeply influenced by the diverse cultures that make up the continent. Each country brings its unique traditions and artistic sensibilities, resulting in an array of captivating designs.
French Aesthetics: French curtains are known for their romance and elegance. They often feature intricate lacework and delicate floral patterns, representing the country's rich history of textiles and lace-making.
Italian Opulence: Italy's curtain designs are marked by opulence and lavishness. Ornate valances, tassels, and rich colors showcase the country's penchant for grand gestures.
Scandinavian Simplicity: Scandinavian curtains embody the concept of "hygge" with their minimalist, light-colored fabrics that emphasize natural light and simplicity.
Spanish Passion: Spanish curtains reflect the country's vibrant culture, with bold colors and patterns that create a lively and passionate atmosphere.
Curtain Hardware:
European curtains are not complete without the appropriate hardware to complement their style. Curtain rods, finials, tiebacks, and rings are essential elements that enhance the overall appearance and functionality of the curtains.