Huge Anal Beads | Big Booty Sex Toy
Get Huge Anal Beads
Products information:
Material: Medical Non-toxic silicone

Type: super long expansion anal beads butt plug
3 size choose:
S: total length 247mm, beads diameter 20mm

M: total length 330mm, beads diameter 30mm

L: total length 417mm, beads diameter 40mm
Note: due to the measurement method and measuring instruments different, so the size may have a little deviation, this not is belong description error.
Huge anal beads can be intimidating, but if you like the sensation of anal play and want to take things up a notch, Big Booty Sex Toy's range of massive anal beads are just the thing for you! Big Booty Sex Toys offers different sizes and styles of their this—all of them designed to provide ultimate pleasure. Bigger than your average sex toy, these enormous beads offer unique sensations that range from gentle massage to amazing power. There is a size and style for everyone, no matter how experienced or inexperienced you might be in anal play. Give Big Booty Sex Toys' it a try today and get ready to experience an incredible level of stimulation!
Huge anal beads make an exciting big booty sex toy for those who are looking to explore a daring new experience. One of the main benefits of these kinds of toys is that you can gain the exhilarating feeling of larger sizes without needing to use items that stretch too far and put extra strain on the sphincter muscles. Big anal bead designs come in many shapes and sizes, so finding one that matches your specific desires should be relatively easy to do. Plus, you'll love the rush of pleasure created by each step up in size as you work your way through the set! For those interested in a more adventurous journey, bigger beads also provide more satisfaction and push boundaries even further!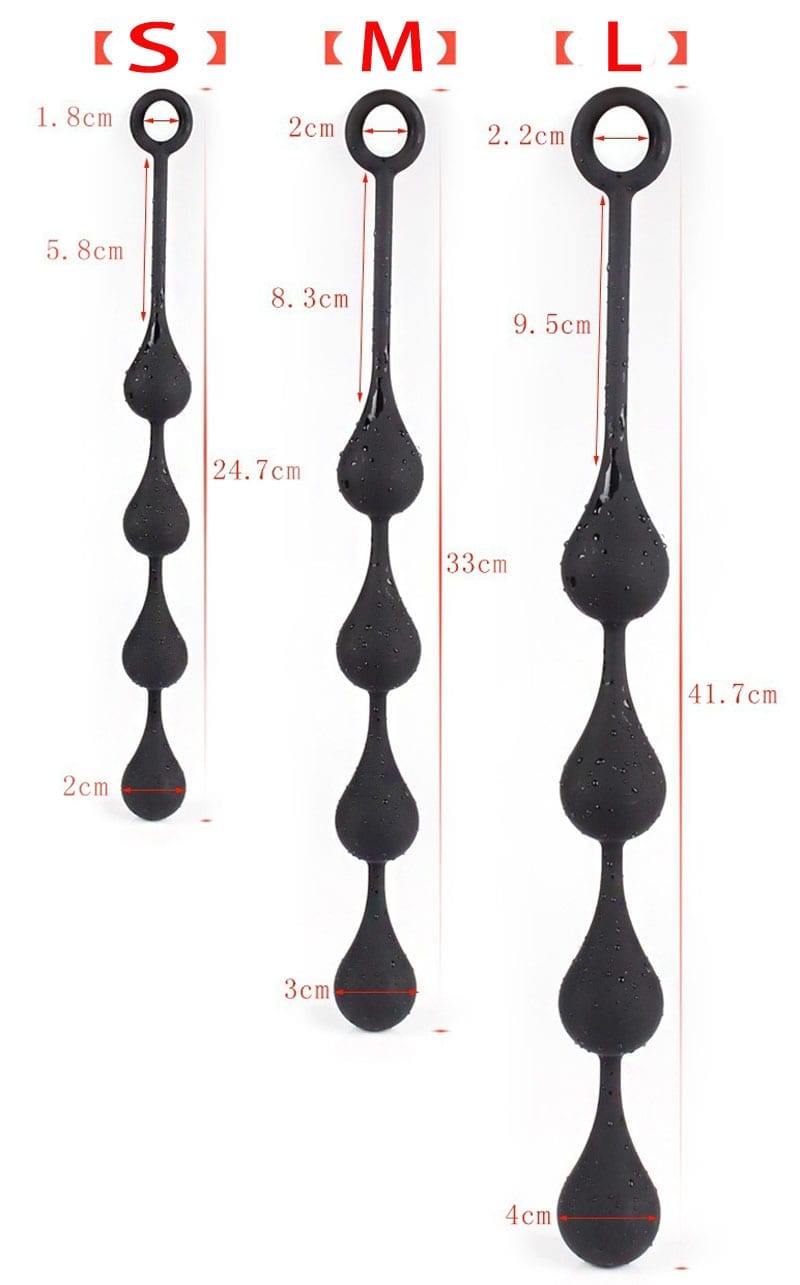 Buy More Products