Inflatable Anal Plugs | Sissy Butt Plug
Gflashy, One stop online store that is always available with the new and trendy unisex sex toys for our modern lovers. This particular inflatable butt plug comes with a pressure release pump.  Made from TPR silicone material, the pump does not harm the skin. Instead the firm stiffness that the inflatable pump provides, will give pleasure to both the man and the women during sexual intercourse.
How to use butt plugs?
To start, allow you partner to lie down straight with their legs open. Then gently lubricate the vaginal and anal area with a water based lubricant. Make sure to use a generous amount of lube. Then slowly and gently massage the whole area to stimulate the vagina and anus which will allow you to pass in the butt plug easily.
Once inserted inside the anus, start pumping the plug with the external pressure pump. You can adjust the size according to your partners comfort. After which you can try almost any and every sex position.
Inflating the pump will give you the firmness of a virgin vagina resulting in having a satisfactory orgasm. Same goes when going for anal penetrative sex, you can insert the pump inside the vagina which will increase the chances of having multiple orgasms.
The pointy curved design at the top aids in stimulating the G-spot from inside. Allowing the user to be more aroused and stimulated when touched.
All of our sex toys are developed with extra caution to ensure you have a safe and sanitary product. However, keeping it thoroughly clean and dry after each use is a must to enjoy a prolonged use of the product.
Specifications:
Material: TPR
Color: Black
Product size: 110*55 mm
Waterproof: Yes
Soft: Yes
Package includes:
1 x Inflatable Anal plugs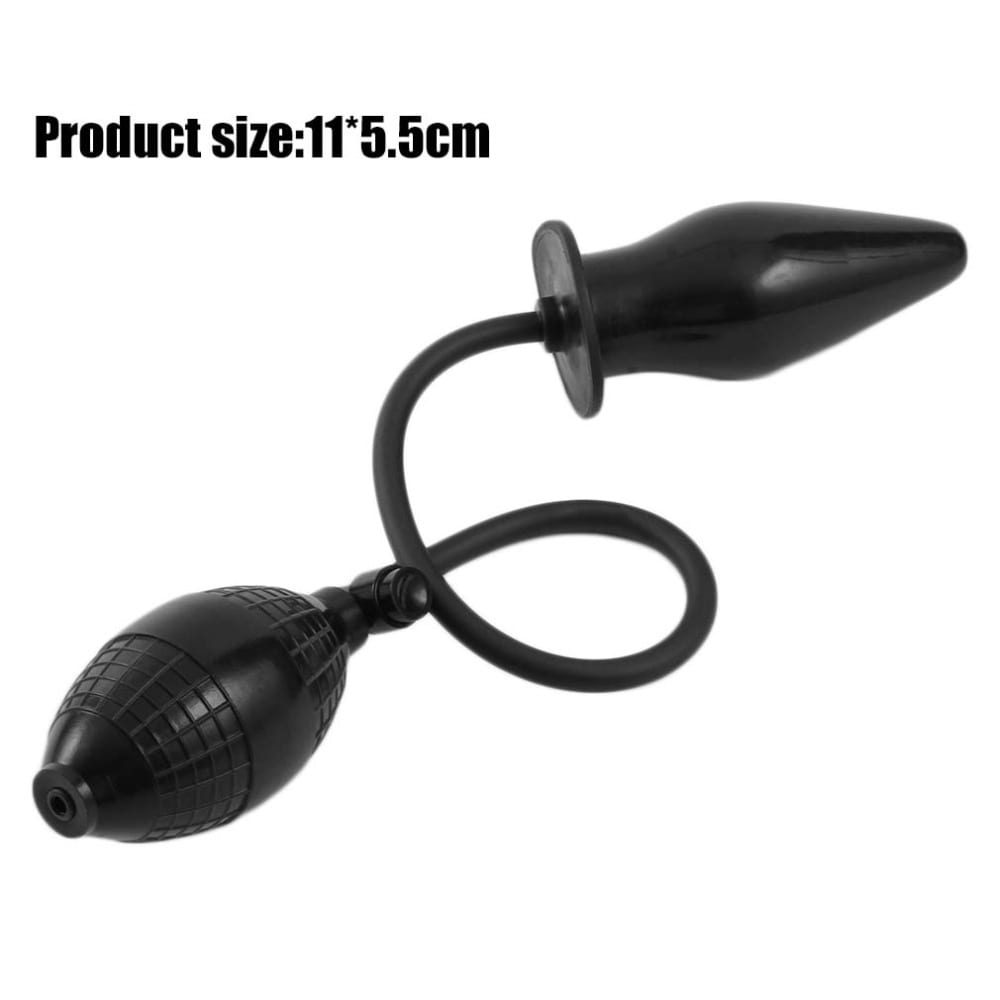 Buy More Products