Neck Handcuff | Top BDSM | Free Postage
Buy Neck Handcuff
Material: Pu Leather. non-poisonous.
1. If there are wrinkles, this is normal, thank you!
2. It can be cleaned with a mild detergent & water, then allow it to dry before reuse. Keep the product open for some time smell will reduced.
Adjustable: PU leather bondage free size, adjustable in size.
Comfortable to wear: Restraint Use Bondage Pu synthetic leather, very soft, it will protect the skin, leather bondage restraint is very good, easy to wear.
Different passions: Give you different experiences, different passions while enjoying the passion of the PU restraint harness costume love.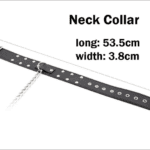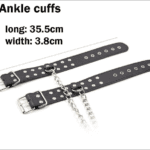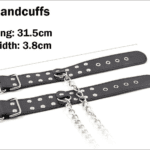 Buy More Products