Seascape Wall Art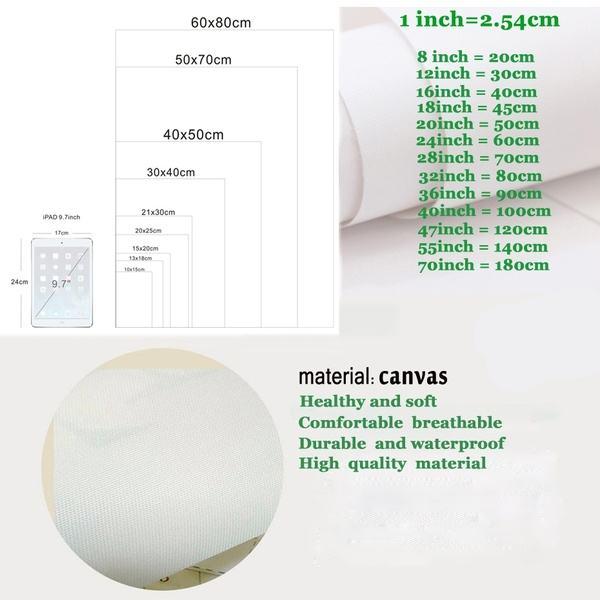 Seascape Wall Art: Capturing the Beauty of the Ocean:
The ocean, with its vast expanse of water, powerful waves, and mesmerizing horizons, has long been a source of inspiration for artists, writers, and nature enthusiasts alike. The allure of the sea's ever-changing moods, colors, and energies is undeniably captivating. It's no wonder that seascape wall art has emerged as a prominent and cherished genre in the world of visual arts.
In this essay, we'll delve into the enchanting world of seascape wall art, exploring its history, significance, techniques, and the emotional connection it fosters with viewers. Seascape wall art, in its various forms, captures the essence of the ocean, offering a window into its beauty and the emotions it evokes. Through this exploration, we aim to understand why this genre has become a popular choice for adorning the walls of homes, offices, and galleries.
Historical Perspective:
The roots of seascape wall art can be traced back to centuries ago, with seascapes making appearances in the works of artists from various cultures. The ocean, as a subject, has been a testament to both the aesthetic and symbolic aspects of art.
In early Chinese art, for example, ocean waves were depicted as symbols of life's constant flux and change. In European art, the sea served as a backdrop for historical and mythological scenes, and it was during the Dutch Golden Age (17th century) that seascapes began to emerge as an independent genre.
One of the most celebrated Dutch masters of seascapes is Willem van de Velde the Elder. His meticulous attention to detail and the play of light on water influenced the development of the genre. As centuries passed, seascapes became a means to capture not just the allure of the sea but also its powerful, awe-inspiring nature. Artists like J.M.W. Turner and Winslow Homer furthered the genre by conveying the emotional intensity of the sea, reflecting the Romantic movement's focus on nature's sublime qualities.
Significance of Seascape Wall Art:
Seascape wall art holds a unique place in the world of visual arts due to its ability to evoke a wide range of emotions and feelings. Here's why it is significant:
Serenity and Escape: The sea has a calming effect on the human mind. Seascape wall art, with its tranquil seascapes, allows viewers to escape the hustle and bustle of everyday life. It brings the serenity of the ocean into living spaces, creating a sense of peace and relaxation.
Adventure and Exploration: Seascapes also capture the spirit of adventure and exploration. The vast, open horizons, ships at sea, and coastal landscapes conjure a sense of curiosity and the desire to explore the unknown.
Emotional Resonance: The ever-changing nature of the sea can be a metaphor for life's ups and downs. Seascape wall art often resonates with viewers on an emotional level, serving as a reminder of the ebb and flow of their own experiences.
Aesthetic Beauty: The ocean's colors and textures, from vibrant sunsets to stormy waves, offer a wide range of visual appeal. Seascape art's aesthetic beauty makes it an attractive choice for interior decoration.
Cultural and Symbolic Significance: The sea has different cultural and symbolic meanings in various societies. In some cultures, it represents freedom, while in others, it embodies the duality of life and death. Seascape wall art can reflect these diverse interpretations, making it a versatile genre.
Techniques and Styles:
Seascape wall art encompasses a broad spectrum of techniques and styles, reflecting the diversity of the genre. Here are some of the prominent techniques used by artists:
Realism: Many seascape artists focus on capturing the sea's details with precision. Realistic seascapes aim to recreate the exact look and feel of the ocean, often using meticulous brushwork and attention to light and shadow.
Impressionism: Impressionist seascapes, exemplified by artists like Claude Monet, emphasize the play of light, color, and atmosphere. These works aim to convey the mood and impression of the sea rather than detailed representation.
Abstract: Some artists take a more abstract approach, using the sea as a source of inspiration to create non-representational artworks. These pieces often emphasize the emotional impact of the ocean's elements rather than a realistic portrayal.
Photorealism: In contemporary times, some artists have adopted photorealistic techniques, using photographs as references to create highly detailed, lifelike seascapes. This approach can bring a sense of familiarity and nostalgia to viewers.
Expressionism: Expressionist seascapes, as seen in the works of artists like Edvard Munch, aim to convey the emotional and psychological experience of the sea. Bold colors and dramatic brushwork are used to create a sense of turmoil or serenity.
Emotional Connection with Viewers:
Seascape wall art has a remarkable ability to establish an emotional connection with viewers. The reasons for this emotional resonance are varied:
Nostalgia: For those who have spent time by the sea, seascapes often evoke nostalgia and fond memories of beach vacations, sea voyages, or coastal homes. The artwork becomes a portal to relive those moments.
Calm and Tranquility: The serene and peaceful nature of seascapes can have a soothing effect on viewers, reducing stress and anxiety. The rhythmic sound of waves and the gentle colors create a sense of calm in any space.
Wonder and Awe: The vastness of the sea and the power of its waves can evoke a sense of wonder and awe. It reminds viewers of the grandeur of nature and their own place within it.
Reflection and Contemplation: Many people find that gazing at a seascape artwork encourages reflection and contemplation. It can serve as a backdrop for moments of solitude and introspection.
Escape and Dreaming: Seascape wall art offers an escape from daily life, allowing viewers to drift into a world of dreams and imagination. The promise of adventure and exploration can be enticing.
Choosing Seascape Wall Art:
Selecting the right seascape wall art for your space involves considering various factors:
Color Palette: The color scheme of the artwork should complement the room's decor and create the desired mood. Bright, vibrant seascapes can add energy, while soft, muted tones promote tranquility.
Size and Scale: Consider the size of the space where the artwork will be displayed. Larger seascapes can make a bold statement, while smaller pieces can be used to create focal points in a room.
Style and Technique: Choose a seascape that resonates with your personal taste and the ambiance you wish to create. Whether you prefer realism, impressionism, or abstract, the style should align with your vision.
Framing: The choice of framing can enhance the overall appearance of the seascape. Traditional or contemporary frames can be selected to match the room's aesthetic.
Subject Matter: Think about the specific elements of the sea that resonate with you. Whether it's calm waters, crashing waves, coastal landscapes, or a distant ship on the horizon, the subject matter should speak to your preferences.
Seascape Wall Art in Contemporary Interior Design:
Seascape wall art has found a prominent place in contemporary interior design. Its versatility, in terms of style and emotional impact, makes it a valuable addition to a variety of spaces. Here are some ways seascape art is incorporated into modern interiors:
Beach-Inspired Decor: Coastal and beach-themed interiors often feature seascape wall art. These spaces use a light and airy color palette, natural materials, and seaside motifs to create a relaxed, beachy vibe.
Minimalist Settings: In minimalist and contemporary interior designs, a single, striking seascape can become a focal point, adding depth and a sense of calm to the space.
Color Accents: Seascape art can be used to introduce specific colors into a room's decor. For example, a vibrant turquoise or deep navy seascape can serve as an accent piece that ties the room together.
Personal Retreats: In bedrooms and private spaces, seascape art is often chosen to create a personal retreat that promotes relaxation and serenity. The bedroom is an ideal place for calming seascapes.
Seascape wall art is more than just a decorative element; it's a reflection of the profound and timeless connection between humanity and the sea. It captures the essence of the ocean, from its tranquil moments to its tempestuous roars, and brings these experiences into our everyday lives.
The significance of seascape art lies not only in its aesthetic appeal but also in its capacity to stir emotions, ignite memories, and offer moments of serenity and contemplation. Whether you live by the coast or miles away from it, seascape wall art can serve as a portal to the world of the sea, bringing its beauty and power into your personal space.
we have explored the history, significance, techniques, emotional connection, and contemporary relevance of seascape wall art, shedding light on its enduring popularity and its ability to transform spaces into havens of tranquility and wonder.