Sleeveless Blouse | Sleeveless Tops For Women
Fit: Fits true to size, take your normal size

Sleeve Length(cm): Sleeveless

Material: Polyester,nylon

Elasticity: Slight Strech

style: Temperament socialite /ins style

details: Hollowed out, wave, lace

Length of clothes/sleeves: Sleeveless

Collar type: Half high collar

Component content: 91% (inclusive)-95% (inclusive)
Description:
Size Length Bust
S 58 80-86
M 59 84-90
L 60 88-94
XL 61 92-98
XXL 61.5 96-102
3XL 62 100-106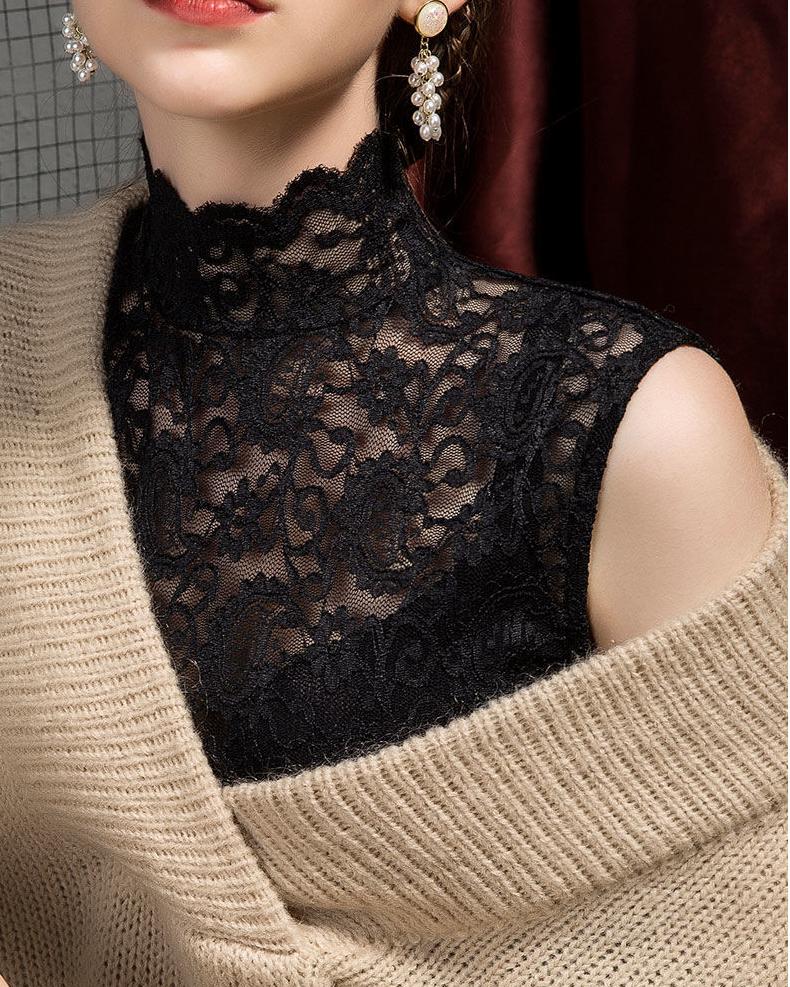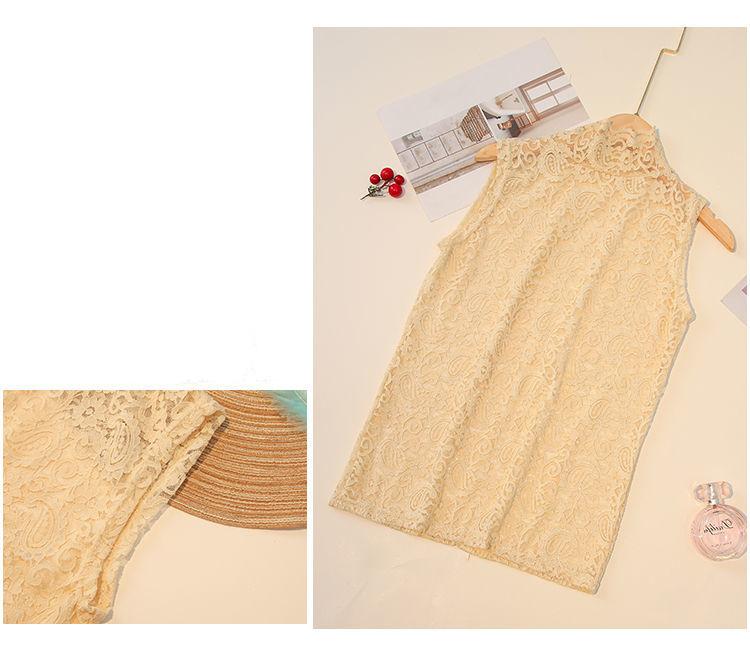 Wardrobe with Sleeveless Blouses: The Ultimate Guide to Sleeveless Tops
In the ever-evolving world of fashion, certain staples remain timeless and versatile. The sleeveless blouse is undeniably one such classic piece that has graced the wardrobes of women for generations.
From its inception as a symbol of women's liberation in the early 20th century to its contemporary status as a fashion statement, the Sleeveless Tops For Women has come a long way. In this comprehensive guide, we will delve into the world of sleeveless blouses, exploring different styles, outfit inspirations, and why they remain an essential part of any modern woman's closet.
Whether you're a fan of sleeveless crop tops or looking for elegant sleeveless tops for women, this guide has got you covered.
The Evolution of Sleeveless Blouses
The story of the sleeveless blouse is a testament to the ever-changing landscape of fashion. It made its debut in the early 20th century when women started challenging traditional dress codes. Sleeveless blouses were symbolic of women's growing independence and their desire for more comfortable attire.
Over the years, they have evolved to encompass a wide range of styles, from the modest and elegant to the daring and bold.
Types of Sleeveless Blouses
Classic Sleeveless Blouse: The timeless classic, often featuring a button-down front or a simple pullover design. These blouses are versatile and can be paired with everything from jeans to formal skirts.
Sleeveless Crop Top: A favorite among fashion-forward individuals, sleeveless crop tops expose a bit of midriff and are perfect for summer or when you want to make a style statement.
Ruffled Sleeveless Blouse: For those seeking a touch of femininity, ruffled sleeveless blouses add a soft, romantic flair to your outfit.
Embellished Sleeveless Blouse: Sparkling sequins, delicate lace, or intricate embroidery can transform a sleeveless blouse into a glamorous piece for special occasions.
Peplum Sleeveless Top: This style features a fitted bodice and a flared peplum hem, creating a flattering silhouette that suits various body types.
Styling Sleeveless Tops for Women
Sleeveless Tops For Women offer endless styling possibilities, making them a must-have in your wardrobe. Here are some chic outfit ideas for different occasions:
Casual Chic: Pair a classic sleeveless blouse with high-waisted jeans and sneakers for a laid-back yet stylish look. Add a statement belt to cinch the waist and elevate the ensemble.
Office Elegance: Opt for a tailored sleeveless blouse with a pencil skirt or tailored trousers for a professional and comfortable office look. A blazer can be added for a touch of sophistication.
Bohemian Vibes: Combine a ruffled Sleeveless Tops For Women with flowy bohemian pants and sandals for a carefree, boho-chic look. Accessorize with layered necklaces and bangles.
Date Night Glam: Choose an embellished sleeveless blouse and pair it with a sleek skirt or skinny jeans. Finish the look with statement heels and bold jewelry for a glamorous night out.
Summer Lovin': When the weather heats up, embrace the sleeveless crop top trend with high-waisted shorts or a maxi skirt. Don't forget your favorite sunglasses and a wide-brimmed hat for a beachy vibe.
Why Sleeveless Blouses Are a Wardrobe Essential
Sleeveless blouses have earned their place as a wardrobe essential for several reasons:
Versatility: They can seamlessly transition from casual to formal occasions with the right styling.
Comfort: Sleeveless Tops For Women are perfect for hot weather, ensuring you stay cool and comfortable while looking fashionable.
Flattering: The sleeveless design draws attention to your arms and shoulders, creating an elongated and elegant silhouette.
Easy Layering: They are great for layering under blazers, cardigans, or statement jackets.
Endless Styling Possibilities: Whether you prefer a classic, bohemian, or edgy style, Sleeveless Tops For Women can be adapted to suit your fashion preferences.
Sleeveless Tops For Women have withstood the test of time, evolving from symbols of women's liberation to versatile fashion statements. Whether you adore the simplicity of a classic sleeveless blouse or embrace the boldness of a crop top, these garments are essential for any modern woman's wardrobe.
Their adaptability, comfort, and endless styling possibilities make them a timeless choice. So, embrace the sleeveless trend, explore various styles, and elevate your fashion game with these versatile pieces that transcend generations.
Incorporating Sleeveless Tops For Women into your wardrobe opens up a world of fashion possibilities, allowing you to express your unique style and confidence. So, whether you're dressing up for a special occasion or keeping it casual, sleeveless blouses are here to help you look your best, whatever the season or event.