Violet Wand Kit | Electro Sex Accessories
Buy Violet Wand Kit
Plug style : EU plug / US plus
(Please leave message to tell us what kind of plug you want, otherwise we send by random )
Include: 1* white host + 4* electrode
Package : Discreet package , protect your privacy
Offers the excitement and exhilarating ecstasy of Electro-Erotic play.
Stimulate penis, nipple, breast or any place that you want.
Can produce a broad range of sensations, from a pleasurably warm and tingling up to a more intense.
The glass wand is inserted into the white host, connect with power, whirl the white host bottom to turn on. Then you can enjoy the electrostimulation.
1. Strength of electric current can be controlled by whirling the bottom of the white host.
2. Make sure wand is turned off before plugging/unplugging and before switching out the attachments.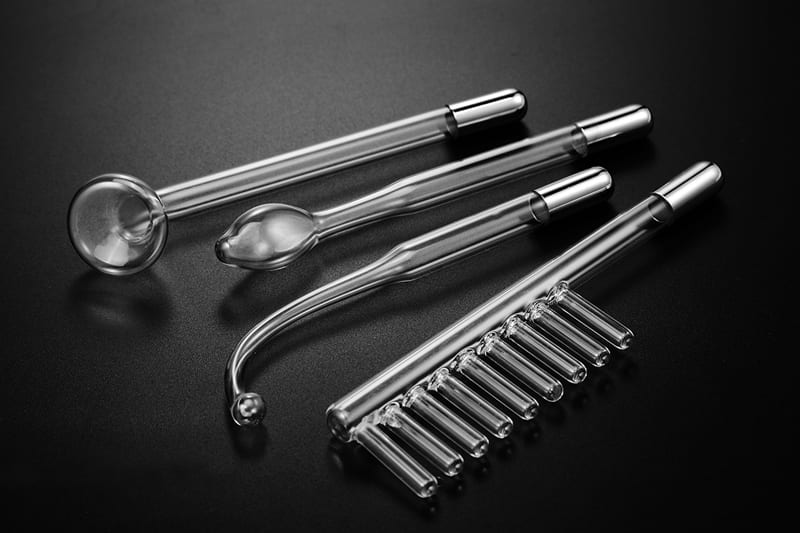 Buy More Products