Wall Art Oil Painting
Features
Type: Oil Paintings

Style: Modern Style

Medium: Oil

Shape: Vertical Rectangle

Technics: Hand Painted

Support Base: Canvas

Material: Canvas

Subjects: ABSTRACT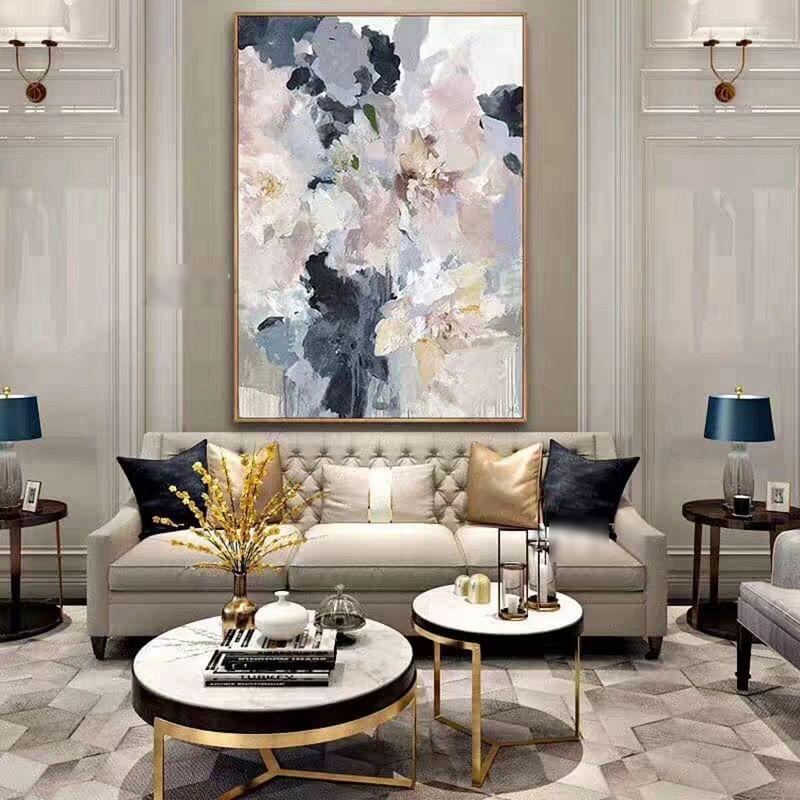 "Harmony in Colors: A Symphony of Nature"
In the realm of artistic expression, wall art oil paintings stand as timeless ambassadors of creativity, capturing the essence of emotions, stories, and the beauty that surrounds us. One such masterpiece that transcends the boundaries of ordinary aesthetics is "Harmony in Colors: A Symphony of Nature."
This captivating Wall Art Oil Painting is an ode to the vibrant tapestry of the natural world. The artist skillfully employs a rich palette of warm earthy tones and cool serene blues, seamlessly blending them to create a visual symphony that resonates with the viewer's senses. Each stroke of the brush is a deliberate dance, orchestrating a harmonious convergence of color and form.
At the heart of the composition lies a breathtaking landscape, where rolling hills embrace a tranquil lake, reflecting the cerulean sky above. The play of light on the water's surface is a testament to the artist's mastery, capturing the ephemeral moments of dawn or dusk. The Wall Art Oil Painting comes alive with the subtle interplay of shadows and highlights, infusing the scene with a dynamic energy that draws the observer into its depths.
One cannot help but be enchanted by the intricate details that breathe life into the painting. Delicate blades of grass sway in the gentle breeze, while leaves on ancient trees rustle with whispered secrets. The texture of the oil paint itself adds a tactile dimension to the artwork, inviting the viewer to explore its contours and relish the craftsmanship involved.
"Harmony in Colors" transcends its physical boundaries, becoming a window to a world where time stands still, and nature's melodies play on an eternal loop. It is more than a mere wall adornment; it is a portal to serenity, an invitation to contemplate the beauty that surrounds us. This Wall Art Oil Painting serves as a testament to the enduring power of art to evoke emotion, inspire introspection, and connect us with the profound rhythms of the natural world.