The Best Sex Toy | 6pcs Set
Kegel exercises are the best way to maintain the tightness in your vaginal muscles. They also help in tightening the vagina after childbirth. It is advisable to do kegel exercises daily for a minimum of 15 minutes to improve pelvic health, vaginal health, and overall sexual health.
This box of ben wa balls contains 6 different sized ben wa balls. From light to heavy, these ben wa balls are color and number coded for ease of use.
The seamless and velvet soft exterior of these kegel exercise balls are made from non-porous and simple to clean medical grade silicone material.
It is BPA free and FDA certified silicone which is durable, odorless and does not irritate sensitive skin. The length and design of the tail on these ben wa balls are just perfect for easy removal.
These balls are designed for ultimate comfort on usage. The small weighted metal ball inside this kegel exerciser acts as a kinetic cueing mechanism. Which provides movement bio-feedback.
The subtle vibrations inside reminds you to flex your muscles during activity. This is a new generation of kegel training devices, and are super comfortable.
Product Features:
Type: Kegel exerciser sex toy
Material: Silicone
Waterproof: Yes
Color: Light to dark
Package Includes:
1 x box of 6 kegel balls. Color-coded balls with different sizes each.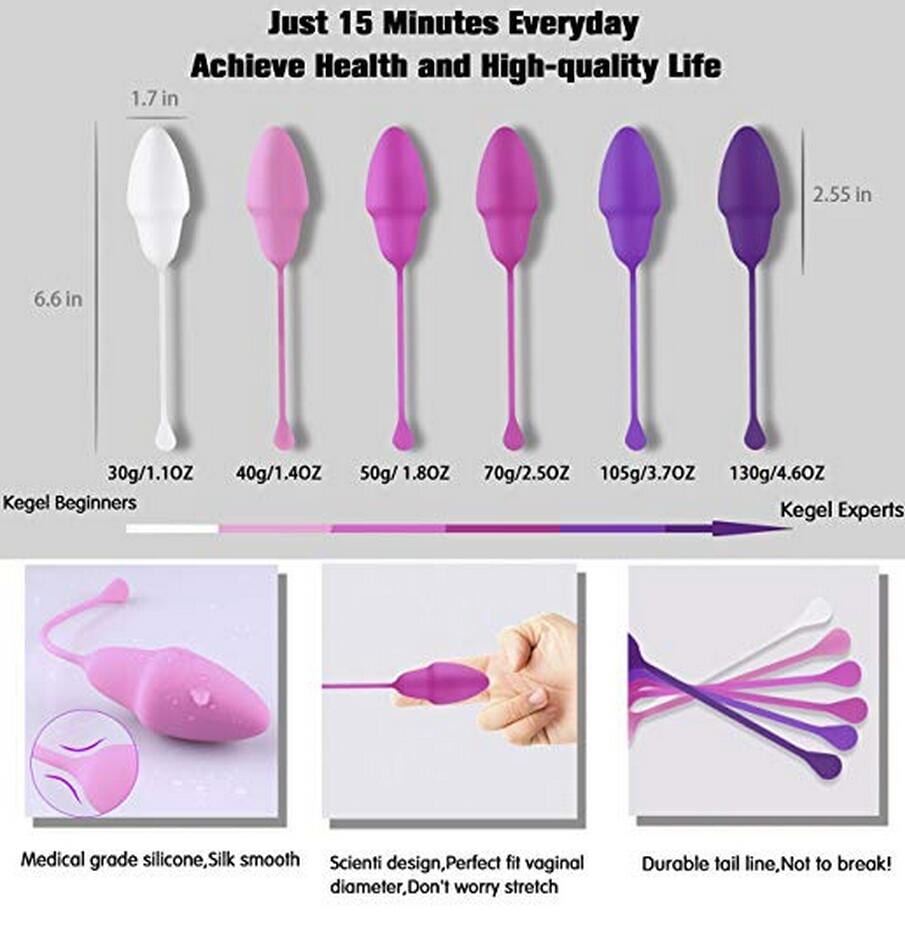 Buy More Products