Blindfold | Sleeping Eye Covers
Features:
100% brand new and high quality
The nose design keeps more light out and lightweight
Unique and special shape to allow free eye movement
Can breathe freely and Without a sense of oppression with it
Size: Approx. 18.5*8.5cm/7.28*3.35inches
Material: Polyester
Color: 5 Colors
Package includes: 1 x Eye Mask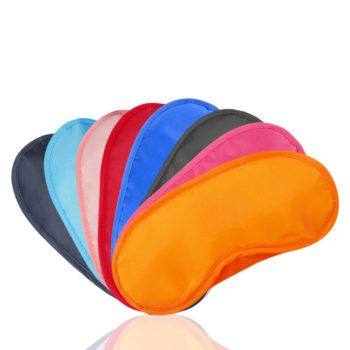 The Sleeping Eye Covers Blindfold is designed to create total darkness, effectively blocking out all ambient light. Say goodbye to disruptions from streetlights or the early morning sun, and embrace the bliss of uninterrupted sleep.
Enhance Your Sleep Quality
By eliminating light, these eye covers promote deeper, more restorative sleep. You'll find yourself waking up feeling more refreshed, revitalized, and ready to take on the day with renewed energy.
Comfortable and Adjustable
Crafted with your comfort in mind, these eye covers are made from soft, breathable materials that won't irritate your skin. The adjustable strap ensures a perfect fit, so you can sleep in comfort all night long.
Versatile Use
Ideal for home or travel, these sleeping eye covers are your essential companion for achieving quality rest wherever you are. Whether on a plane, in a hotel, or simply at home, enjoy the benefits of undisturbed sleep.
Enhance Your Well-Being
Quality sleep is essential for your overall well-being. These Sleeping Eye cover blindfolds offer an affordable and effective way to improve your sleep quality, helping you maintain optimal health and vitality.
Wake Up Refreshed
Invest in your sleep and overall well-being with the Sleeping Eye Covers Blindfold. Experience the joy of waking up feeling completely refreshed and ready to conquer the day, one well-rested night at a time.