Cubic Zirconia Necklace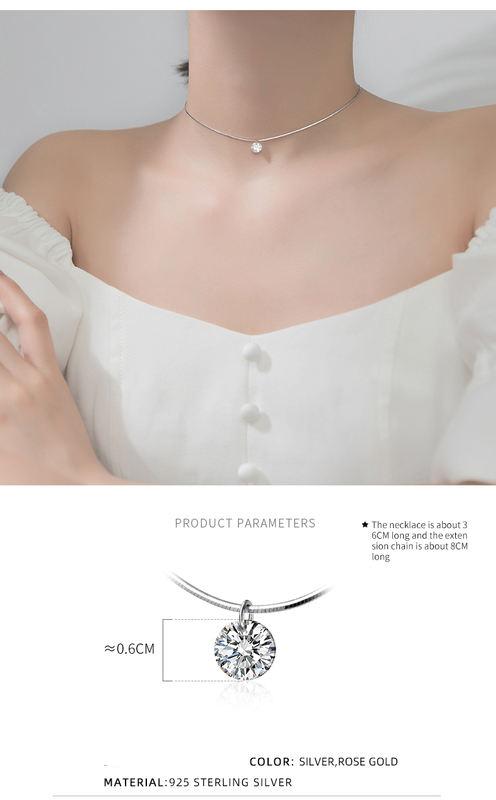 A cubic zirconia necklace is a type of jewelry piece that features a synthetic gemstone known as cubic zirconia (CZ) as its focal point. Cubic zirconia is a man-made material that closely resembles the appearance of a diamond, making it a popular and affordable alternative.
The necklace typically consists of a chain or cord that holds a pendant embellished with a cubic zirconia stone. The pendant can come in various designs and shapes, such as solitaire (single stone), cluster (multiple stones), halo (center stone surrounded by smaller stones), or even intricate patterns and motifs. It may also be accompanied by additional gemstones or embellishments to enhance its overall aesthetic appeal.
Cubic zirconia necklaces can be crafted from different materials, including sterling silver, gold-plated metals, or even solid gold, depending on the desired quality and price range. The chain or cord can be of various lengths and styles, such as delicate chains, dainty cords, or more elaborate designs like a choker or a pendant with a long chain.
The cubic zirconia stone itself is renowned for its brilliance, clarity, and colorlessness, resembling the characteristics of a high-quality diamond. It is created through a laboratory process that involves melting zirconium dioxide and yttrium oxide together at extremely high temperatures. The resulting material is then cut and faceted to achieve the desired shape and sparkle.
One of the key advantages of a cubic zirconia necklace is its affordability compared to diamond necklaces. While cubic zirconia possesses similar visual qualities, it is considerably less expensive, allowing individuals to enjoy the elegance and sparkle of a high-quality gemstone without the associated cost.
Cubic zirconia necklaces are versatile accessories that can be worn on various occasions. They can add a touch of glamour to formal attire, complement a casual outfit, or serve as a thoughtful gift for birthdays, anniversaries, or other special occasions.
Overall, a cubic zirconia necklace offers a beautiful and cost-effective alternative to diamond necklaces, providing a sparkling centerpiece that captures the eye and radiates elegance.
Buy more