Human Pheromones | Sexual Scents
Human pheromones are chemical signals produced by the body that are believed to influence the behavior or physiology of other individuals. Pheromones are found in many animals, and they are known to play a role in a variety of social and reproductive behaviors.
While there is evidence that humans produce pheromones, their existence and effects in humans are still a topic of debate among scientists. Some studies have suggested that certain compounds found in sweat, urine, and other bodily fluids may act as pheromones in humans, but their effects on behavior and physiology are still not fully understood.
Despite the lack of consensus on the existence and effects of human pheromones, there is growing interest in their potential use in areas such as attraction, sexual behavior, and social interactions. Some companies even sell products marketed as containing human pheromones that claim to enhance sexual attractiveness or improve social interactions, but the scientific evidence supporting these claims is often questionable.
Buy Human Pheromones
Name: Ms. flavor sprays
Ingredients:
Small molecules water factor arginine, glycerol, sorbitol, propolis
Usage:
1 minutes before intercourse to use close to the outer labia and clitoris 2-3 Gently massage a few moments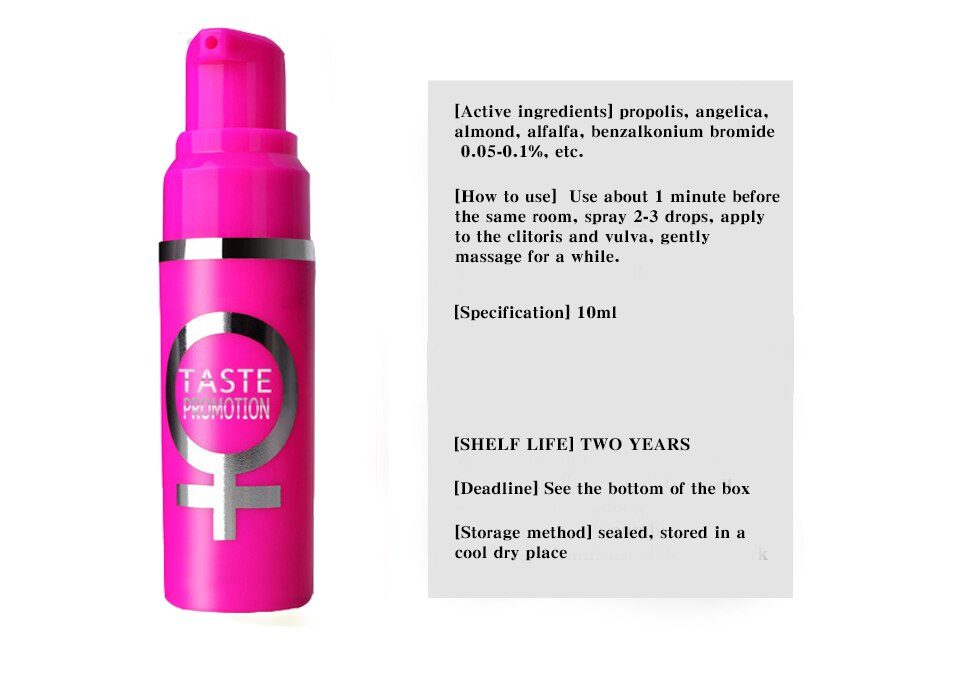 Buy More Products