Liberator Esse | S-type Sofa | Sexual Furniture
Features
Material: flocked PVC
Size: 155cmx89cmx65cm
can bear a load 150kgs
Color: red and blue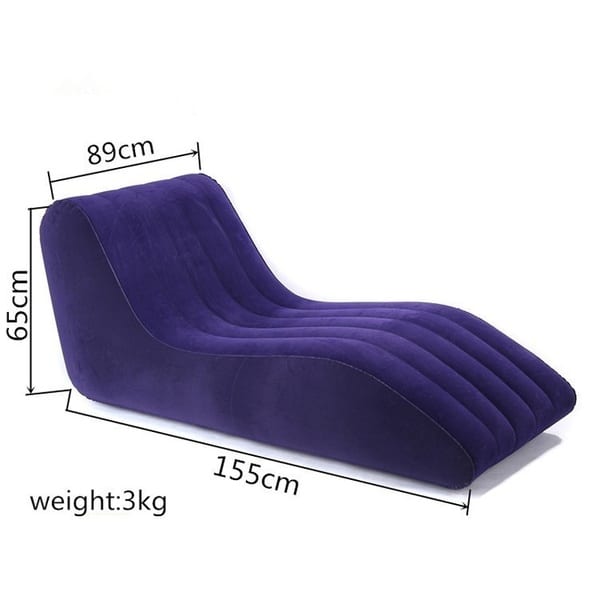 Discover a new realm of passion and intimacy with the groundbreaking Liberator Esse S-Type Sofa. This innovative piece of sexual furniture redefines comfort, support, and pleasure, inviting you and your partner to indulge in new levels of exploration and connection.
Elevate Intimacy with Liberator
The Esse S-Type Sofa is not merely furniture; it's an experience that amplifies intimacy. Crafted with ergonomic precision, its unique design allows for a multitude of positions, providing unparalleled comfort and support for both partners during moments of connection.
Designed for Pleasure and Exploration
Experience the freedom to explore and indulge in your desires with the Liberator Esse S-Type Sofa. Its thoughtful engineering promotes ease of movement and access, enabling partners to experiment with different angles and positions for heightened pleasure.
Create a Sensual Sanctuary
Transform your space into a sanctuary of pleasure and connection with the Liberator Esse S-Type Sofa. Its inviting design blends seamlessly with any environment, offering a discreet and aesthetically pleasing addition to your intimate moments.
Enhance Communication and Connection
The Esse S-Type Sofa fosters open communication and trust between partners. By prioritizing comfort and exploration, it encourages candid discussions about desires and boundaries, strengthening the emotional and physical connection.
Craftsmanship and Quality
Crafted with meticulous attention to detail and using high-quality materials, Esse S-Type Sofa ensures durability and longevity. This investment in pleasure and connection is designed to accompany your intimate moments for years to come.
Redefine Passion and Pleasure
The Liberator Esse S-Type Sofa is a gateway to newfound passion and pleasure. Elevate your intimate encounters, create lasting connections, and embark on a journey of exploration and sensuality that knows no bounds.