Nordic Curtains | Nordic Print Curtains
PRODUCT DESCRIPTION:
The price includes ONE piece(ONE panel) of curtain .
(if you want one panel on each side of your window, please order 2 pieces.)
Tiebacks, tassels and beads, hooks are not included in the price.
Size:
W is the width and L is the length.
I.E. W100 L250 is 100cm width and 250cm length.
(If you want to change the length, please leave us a message.)
The maximum height we can make is 270cm!
 Tips:
*If you need both tulle curtains and blackout curtains, you need to order separately.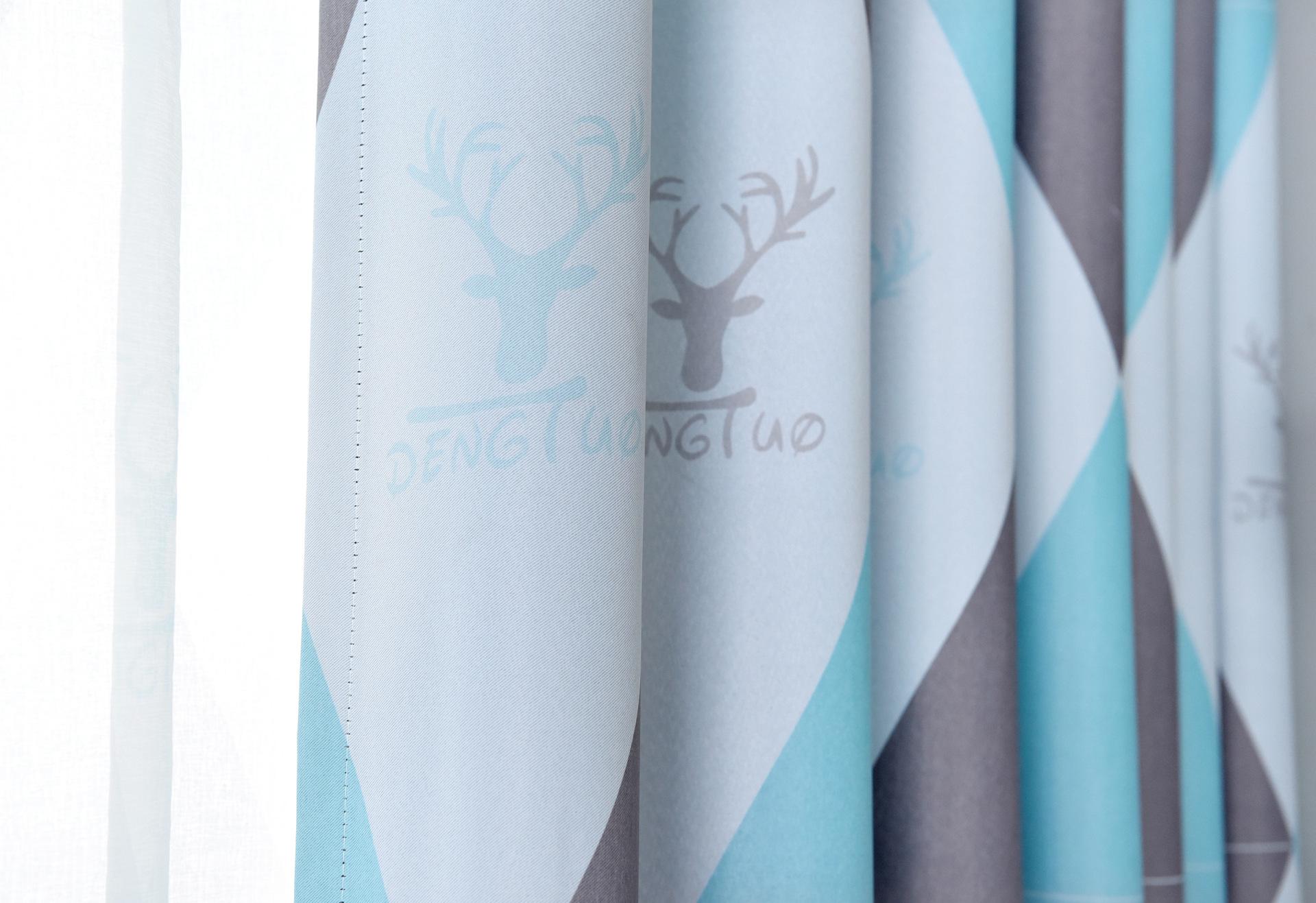 Nordic Curtains: Blending Style and Functionality in Interior Design
Nordic curtains have gained immense popularity in the world of interior design due to their unique blend of style, functionality, and cultural significance. Inspired by the Scandinavian design philosophy, these curtains not only enhance the aesthetic appeal of a space but also offer practical benefits such as light control, insulation, and privacy.
This article aims to provide a comprehensive description of Nordic curtains, exploring their characteristics, materials, design elements, and their impact on creating a cozy and inviting atmosphere in any home.
Scandinavian Design Philosophy:
Nordic curtains are rooted in the Scandinavian design philosophy, which embraces simplicity, minimalism, and functionality. Scandinavian design emphasizes clean lines, natural materials, and a neutral color palette, creating a harmonious and serene environment. Nordic Print Curtains embody these principles, providing a balance between form and function.
Characteristics of Nordic Curtains:
a. Light Control: Nordic curtains are designed to effectively control natural light, allowing homeowners to regulate the amount of sunlight entering a room. By using heavy or opaque fabrics, these curtains can block out unwanted light, creating a cozy atmosphere even during the brightest hours of the day.
b. Insulation: In colder climates, Nordic curtains serve as an additional layer of insulation, preventing heat loss through windows and improving energy efficiency. Thick fabrics like wool or velvet can help to keep the warmth inside during winter, reducing energy consumption and providing a comfortable living environment.
c. Privacy: Nordic curtains offer privacy, allowing homeowners to create a secluded and intimate atmosphere within their living spaces. With their dense materials and customizable lengths, these curtains provide an effective shield against prying eyes, enhancing the feeling of security and tranquility.
d. Acoustic Enhancement: The thick and heavy fabrics used in Nordic curtains also contribute to sound absorption, reducing noise pollution and creating a quieter environment. This feature is especially valuable in urban settings or homes located near busy streets, providing a peaceful retreat from the outside world.
Materials and Textures:
Nordic curtains are typically crafted from high-quality natural materials to maintain the connection to nature. Common fabric choices include linen, cotton, wool, and velvet. Linen curtains exude a light and airy feel, while cotton offers versatility and durability. Wool and velvet add a touch of luxury and provide excellent insulation. The selection of materials and textures enables homeowners to create the desired ambiance in their living spaces.
Design Elements:
a. Colors: Nordic curtains often embrace a neutral color palette, including shades of white, beige, gray, and pastels. These soft hues create a sense of serenity and blend seamlessly with other elements in the room. However, Nordic design also welcomes pops of color, allowing homeowners to introduce vibrant accents or patterns to add personality and visual interest.
b. Patterns: While Nordic Print Curtains usually favors minimalism, subtle patterns can be incorporated into the curtains to add texture and depth. Geometric patterns, stripes, or nature-inspired motifs are commonly used, adding a touch of visual intrigue without overpowering the overall simplicity of the design.
c. Hanging Styles: Nordic curtains can be hung in various ways to complement the overall interior design. Floor-to-ceiling curtains create an illusion of height and elegance, while shorter curtains lend a more casual and relaxed atmosphere. Tab-top, grommet, or rod pocket headings are popular choices, allowing flexibility in curtain installation.
Creating a Cozy Nordic Ambiance:
Nordic Print Curtains play a vital role in creating a cozy and inviting atmosphere in Nordic-inspired interiors. When combined with other design elements like natural wood, soft lighting, and minimalist furniture, these curtains contribute to a warm and welcoming space. They allow homeowners to achieve the sought-after hygge (a Danish concept of coziness and contentment) in their homes, providing a haven to unwind and relax.
Nordic curtains exemplify the essence of Scandinavian design, embodying simplicity, functionality, and natural beauty. With their ability to control light, insulate spaces, provide privacy, and enhance acoustics, these curtains offer both aesthetic appeal and practical benefits.
By incorporating Nordic curtains into your interior design, you can transform your living space into a serene and inviting haven, reflecting the timeless charm of Nordic aesthetics.