Penile Sheaths | Silicone Enlarger Sleeve
Get Penile Sheaths
Material : TPE
Colors:black,whote
Size S,M,L extender
Include: 1 * SET( 3 size) Penis sleeve
Package: Discreet package , protect your privacy
1,Material:Made of high quality TPR, soft, smooth, odorless, very great for human body use;
2,Extra long: the design is the extra extender,
3,Multi-Function : It can be used as a condom also can be used as a Penis extender for men and would be used as vibrator extender for Women ;
4,Super Soft:It can be accommodate most sizes and snug enough to help you last longer ;
5,Easy to wear and clean: When you slip this erection aide on you will notice that your penis increased, your cock much bigger, thicker and longer.
Silicone Enlarger Sleeves are a unique type of penile sheath. Constructed of medical-grade silicone, they promise to offer maximum pleasure and satisfaction as well as an impressive length boost; many people who wear these sheaths claim a size increase of up to four inches! This makes Silicone Enlarger Sleeves the perfect accessory for men wanting to impress in and out of the bedroom. Not only do these sheaths provide increased viscosity, strength and sensitivity for easier erections, but their ridged outer surface offers improved friction for both partners during intercourse. Silicone Enlarger Sleeves are widely regarded as the ultimate choice when it comes to penile sheaths and can make a lasting difference towards your sex life.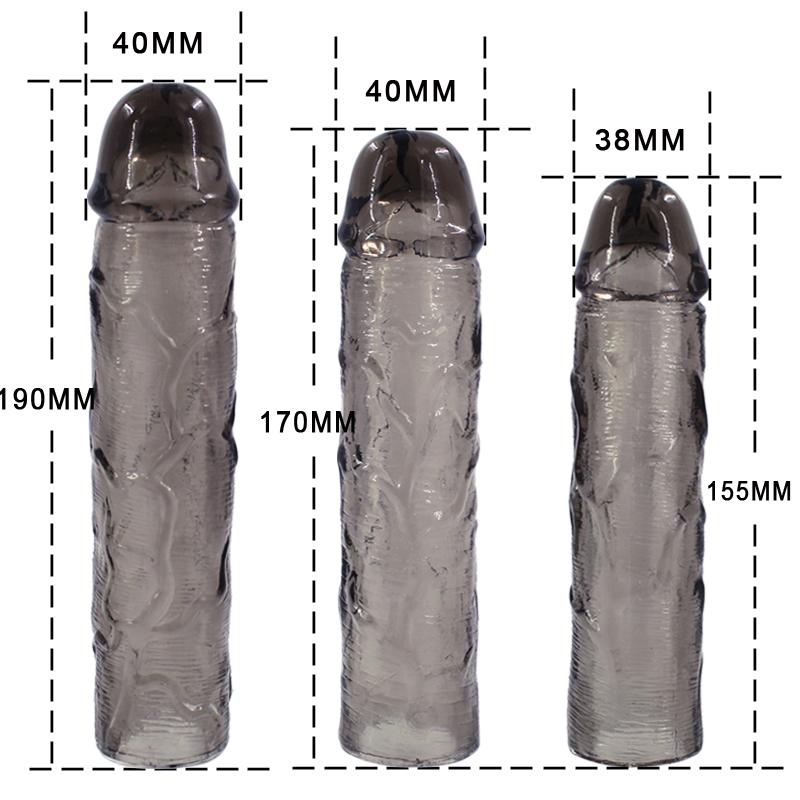 Buy More Products