Penis Girth Extender | Cock Girth Sleeve
Penis Girth Extender
Wearing this FULL penis sleeve reduces premature ejaculation and boosts performance.
Tight Fitting and nobbled to improve performance.
Highly durable of long term use.
Simple but powerful design.
One size fits all. Increase in girth
Helps restrict return blood flow for stronger harder erections.
Material: Rubber
Package included: 1 X Penis Sleeve
Penis girth extenders are an undeniably exciting technology, providing real results for those who are looking for a way to increase their girth. Cock Girth Sleeves work by placing a small device around the base of your penis and applying gentle traction over an extended period of time. By providing tension to the cells in the penis these sleeves help to gradually increase your girth size in both length and circumference, enabling you to enjoy more fulfilling sex than before. The best part is that the results of exercises with Cock Girth Sleeves can be maintained permanently if kept up following initial use. If you're looking for a safe and reliable way to enhance your performance, look no further than Cock Girth Sleeve!
Penis Girth Extenders are accessories designed to increase the circumference of male genitalia. Cock Girth Sleeves are an accessory that uses a silicone-like material to allow more blood flow to the penile shaft. This increased blood flow can result in bigger measurements, with most users reporting an increase of up to half an inch in girth after prolonged use. The Cock Girth Sleeve has been designed to be comfortable and secure during use, and is easy to clean for repeated use. It's also highly recommended that lubricant is used for comfort and easier movement. Those interested should always consult their doctor before using a Penis Girth Extender or Cock Girth Sleeve, as there can be risks associated with using these products improperly.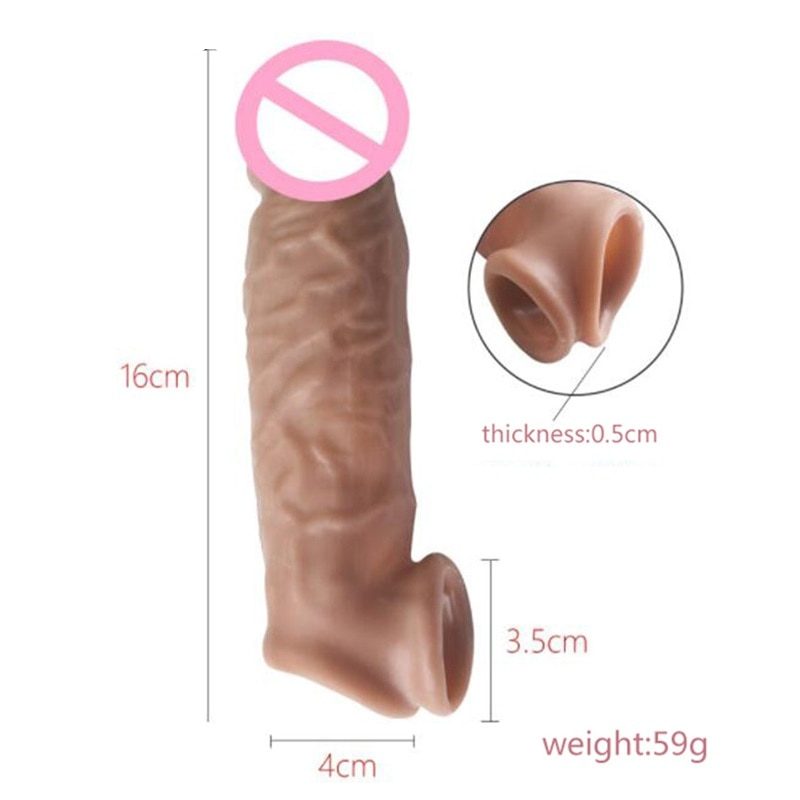 Buy More Products