Pheremones | Massage Oil Enhancer
We recommend you to try 5 bottles, 10ml is small. After one sex time you can try 2 bottles, make your sex time more happy.
Capacity:
Shelf life:3 years after opening. After Once opened product life is 6 months(store it in cool place around 20 degrees or refrigerator
Usage: Daily 1-2 times a day, after bath. Apply right amount of the product on balances and sulcus coronaries part (don't apply on meatus urinals). After that slightly massage to let the medicine be fully absorbed.
Apply it in little amount and increase with actual demand.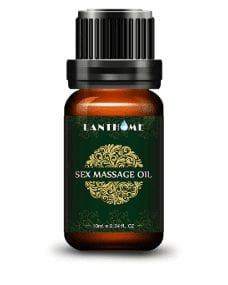 Buy More Products