Self Urethral Dilation | Penis Enlarging Tool
Self-urethral dilation is the practice of inserting a medical device, such as a catheter, into the urethra for the purpose of stretching or widening it. This practice is typically performed by individuals who experience difficulty urinating, or who have a medical condition that affects the size or function of their urethra.
SIZE:
the inner diameter of bottom ring is about 30mm;
there are 2 inserted links,diameter is about 3mm,length is about 35mm;
the distance of the 2 links is adjustable, widest distance is 28mm.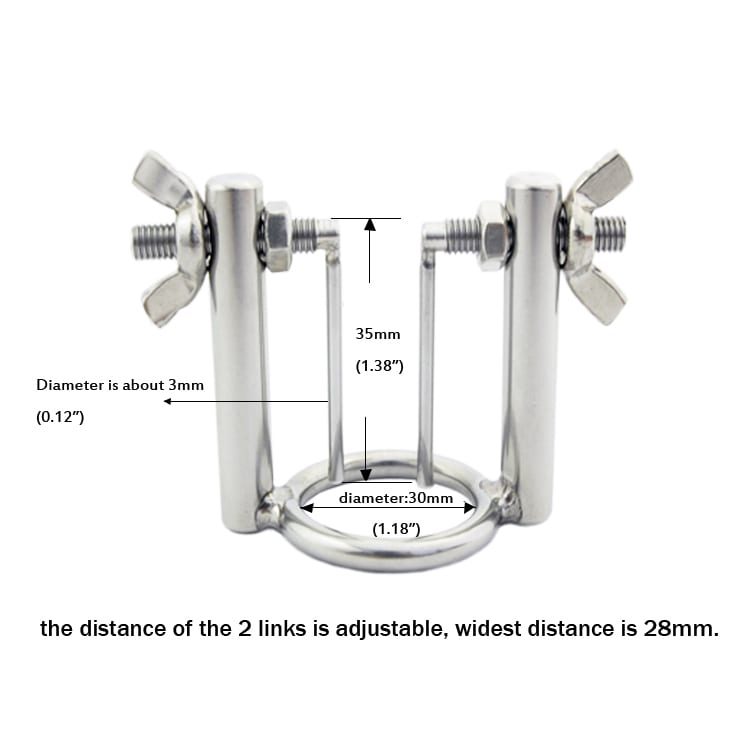 Buy More Products