Sex Doll Head With Many Size
Get Sex Doll Head
This 73# head can fit on SY doll body:
135cm sex doll
140cm sex doll
145cm sex doll
148cm sex doll
152cm sex doll
155cm sex doll
156cm sex doll
158cm sex doll
165cm sex doll
170cm sex doll
Use and Maintainace
1. Please do not use this doll for whose weight is more than 150kgs.
2. Please keep it away from the sharps.
3. Please keep it away from the ink goods like newspaper etc.
4. Please wear light colored clothes for it.
5. Please keep it away from direct sunshine.
6. Please keep it away from kids and animals.
7. Please clean and sterilize it before or after use.
8. Please put some sex lubricant into its holes during use.
9. Please do not keep high limit poses via skeleton and joints for long time.
10. Please wash its body by soap or bath foam every 30 days and keep its head away from water.
11. Please clean its face via wet towel.
12. Please dry it via towel and put some baby power on its skin after cleaning.
13. Please use the hot towel of less than 60 degree to cover its skin for 10 minutes if it have wrinkles on its skin.
14. Please clean and dry it by the wet towel and use glue to repair it if it have some little damage on its skin.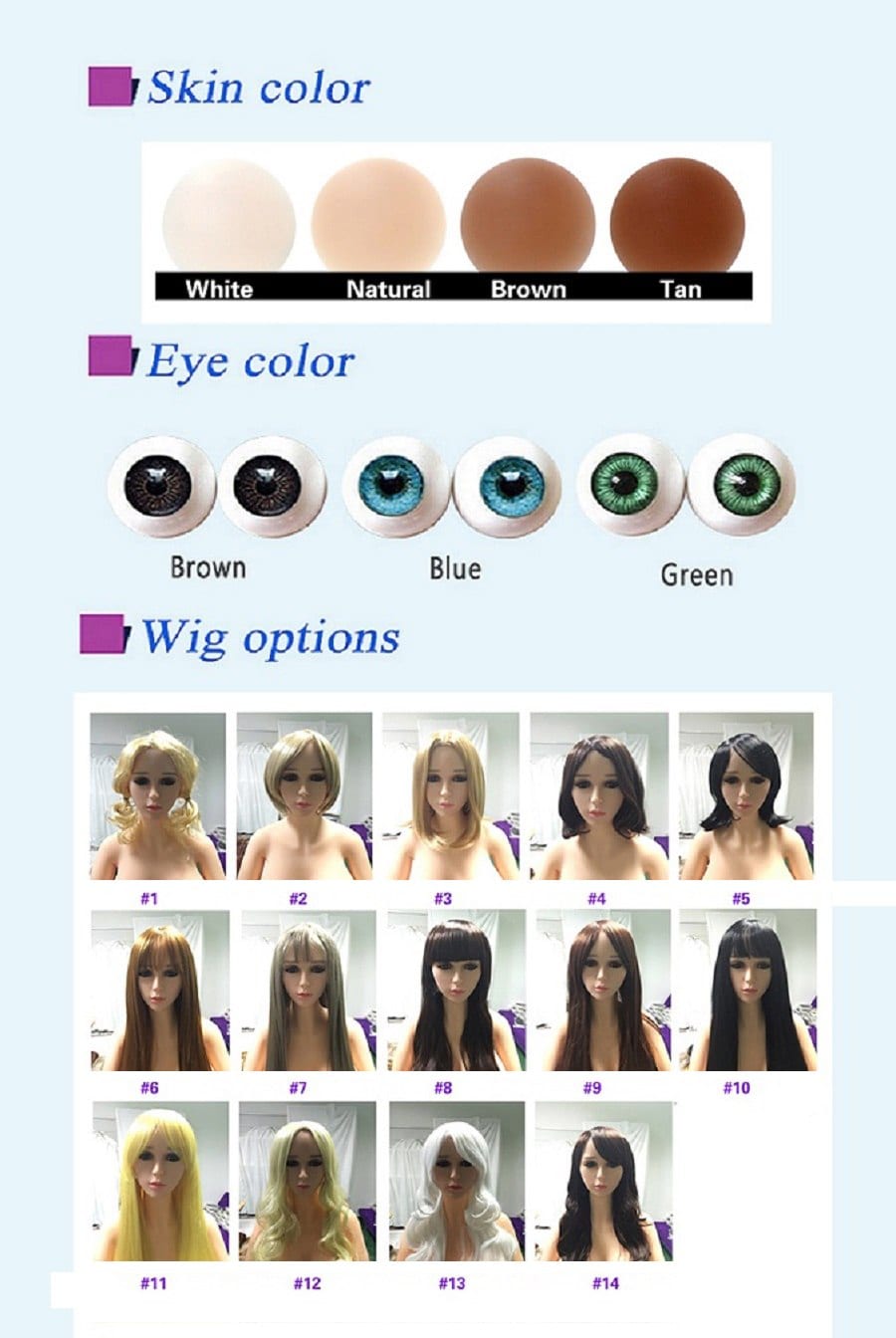 How to Installation (if you have doll body, you can install the head to the body)

Buy More Products
High Quality Silicone Sex Dolls