Sound Massager | Penisplug
Get Sound Massager
10 frequency vibrations:
10 different vibration modes support your entertainment. The machine is very powerful and you can reach the climax with a strong swing. Permanent movement stimulates the glans.
8 beads, 8 sizes:
The total length of the anal vibrator is 27 CM, the insertion length is 18 CM, 8 different sizes of pull beads, with increasing order, can effectively stimulate clitoris and G-spot. Or delve into another world of anal adventure.
Perlen Soft pearls that can be bent freely:
The ergonomic, unique shape with the most modern spherical structure is not only characterized by a freely bendable body and particle design, when you pull out the chain you react to the individual pearls that make up your penis or Stimulate the anus in a sensitive way.
Ultra-quiet design:
The noise level of the penis plug is very low and therefore far below your expectations. We tested and placed the vibrating penis plug in the pocket of the garment, then we put the garment into the drawer with no noise.
☪☪ Packaging and after-sales:
Neutral packaging to protect your privacy. We offer a full refund and a 365-day guarantee within 30 days of the purchase date. Whatever the difficulty, contact us.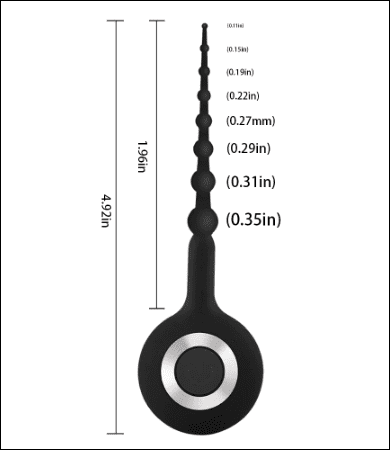 Buy More Products