Stone Bracelet | Chain Bracelet Women's
Features
Material: Metal
Style: TRENDY
Metals Type: Zinc alloy
Bracelets Type: Charm Bracelets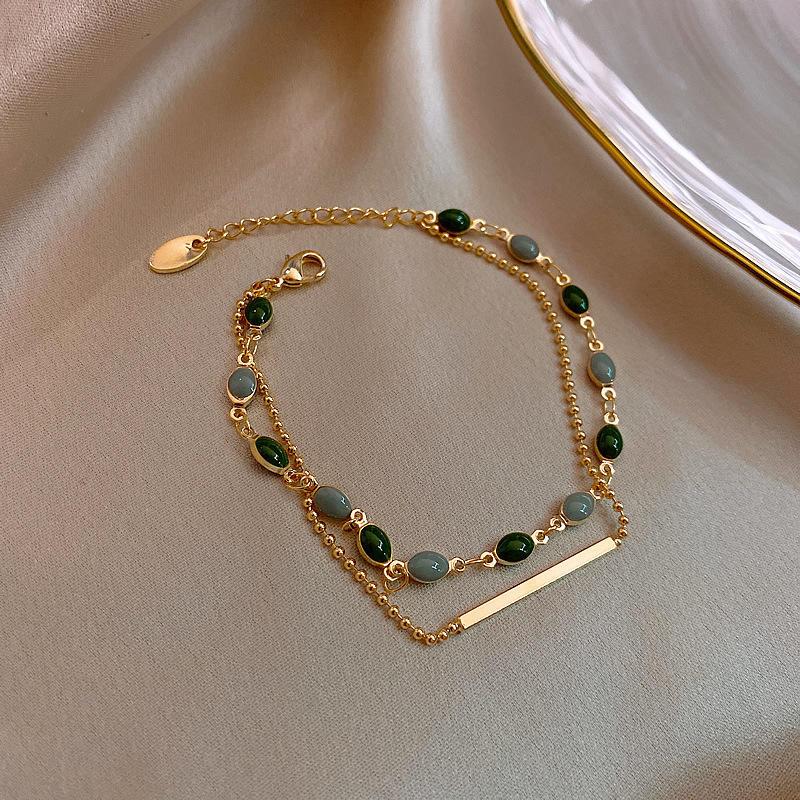 Add a touch of timeless elegance to your wrist with a Stone Bracelet The classic design of interlocking links creates a sophisticated accessory that seamlessly transitions from day to night, making it a staple in every woman's jewelry collection.
Classic Design for Every Occasion
The simplicity of a chain bracelet makes it a versatile accessory suitable for any occasion. Whether paired with formal attire or worn casually, the timeless design effortlessly enhances your overall look, providing a subtle yet impactful finishing touch.
Layering Possibilities
Chain bracelets offer endless layering possibilities. Mix and match different chain styles or pair them with other bracelets to create a personalized and stacked look. The adaptability of chain bracelets allows you to express your unique style through layering.