Wedding Guest Heels | Glitter Dance Shoes For Wedding
Features
1. COLOR: Black/Skin/Brown

2. SIZE: US3.5~US11, extra small and plus size

3. HEEL HEIGHT: Various sizes of heels

4. SOLE MATERIAL: soft sole with leather suede;

5. Lining MATERIAL: The lining is used of well-selected soft fabrics, which is featured with Non-slip, Sweat-absorbent, No-fading

6. OCCASION: Indoor party/ ballroom/ dance floor etc;


7. Suitable dances: Salsa, Rumba, Tango, Jazz, Kizomba, Chacha, Bachata and other ballroom dances.
Note
This dance shoe is a very fashionable and elegant all-match Latin dance shoe, Wearing dancing is not tired, non-slip, wear-resistant, and comfortable, I believe you will fall in love with this high-heel soft-soled dance shoe.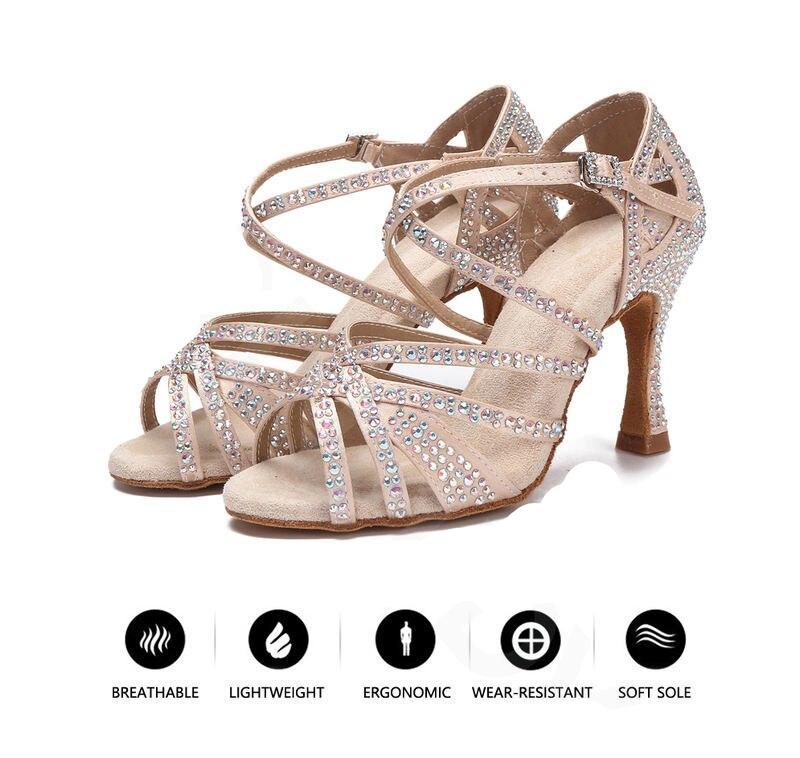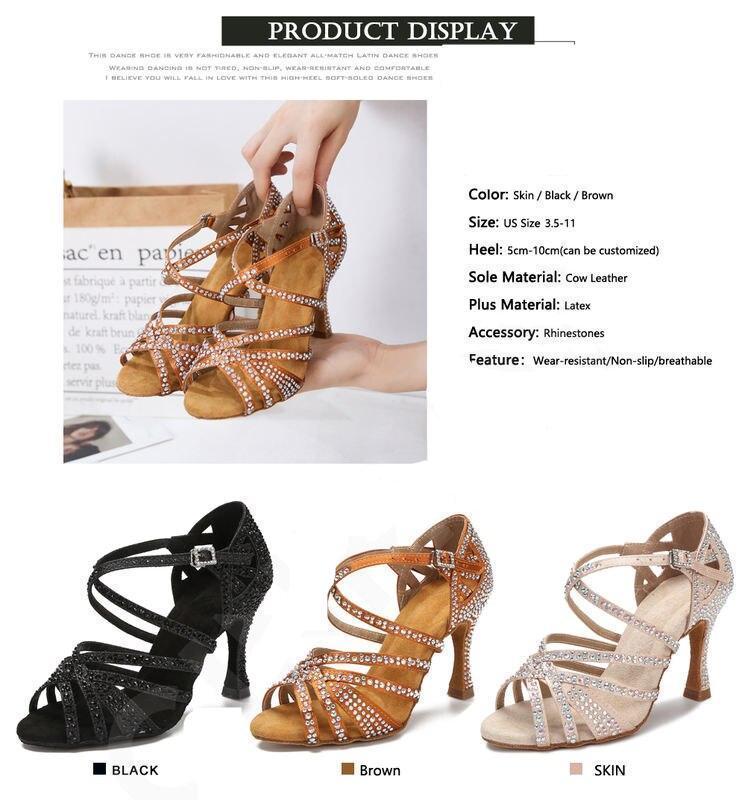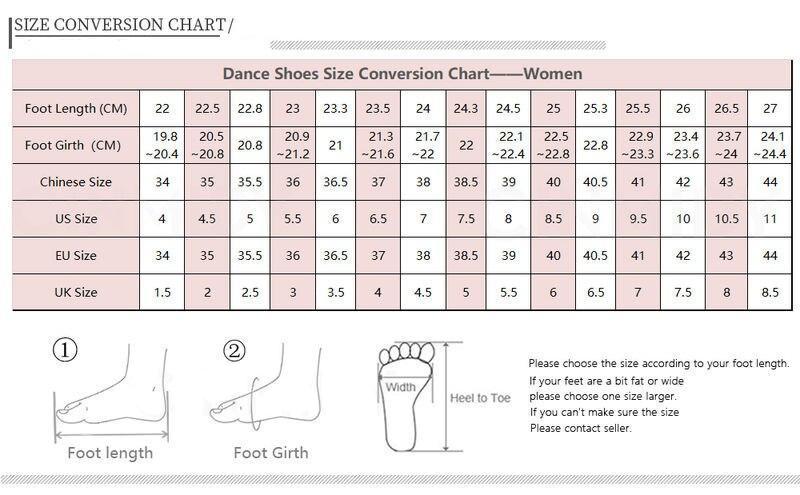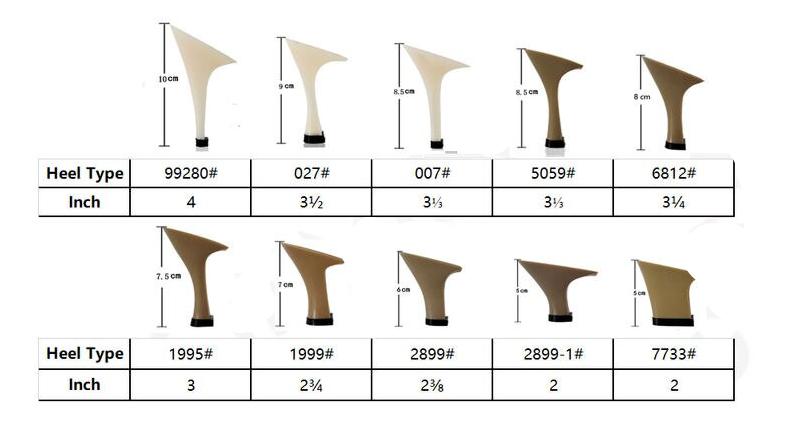 Finding the perfect pair of Wedding Guest Heels, especially ones with Glitter Dance Shoes for Wedding, can make you feel like you're walking on air at any celebration.
These elegant heels are designed to not only complete your wedding guest ensemble but also to make you the star of the dance floor. Let's explore why these unique shoes are a fantastic choice for your next wedding event:
Dazzling Style:
Wedding Guest Heels with Glitter Dance Shoes add a touch of dazzle to your look, making sure you stand out and shine at any wedding celebration. The glitter and sparkles turn you into the life of the party.
Versatile Elegance:
These heels complement a wide range of wedding guest attire. Whether it's a classic or contemporary look you're aiming for, these shoes enhance your style effortlessly.
All-Day Comfort:
Your comfort is a priority, and these shoes ensure you can enjoy the festivities without aching feet. Padded insoles and a well-balanced heel height let you dance the night away with ease.
Crafted for Quality:
Wedding Guest Heels and Glitter Dance Shoes are meticulously crafted, ensuring they are not only beautiful but also durable and dependable. You can rely on their quality for every celebration.
Captivating Design:
The glitter and dance-ready design create a captivating look, catching the light in a mesmerizing way. Your feet will be in the spotlight, drawing admiration and compliments throughout the event.
Memories to Cherish:
Wearing these Wedding Guest Heels at a wedding event becomes a cherished memory. With every step, you'll be reminded of the joy and festivities that filled your heart.
Affordable Elegance:
You don't need to splurge for elegance. Glitter Dance Shoes for Wedding offer an affordable way to add sparkle and glamour to your wedding guest attire without sacrificing quality.