Anti Blue Ray Glasses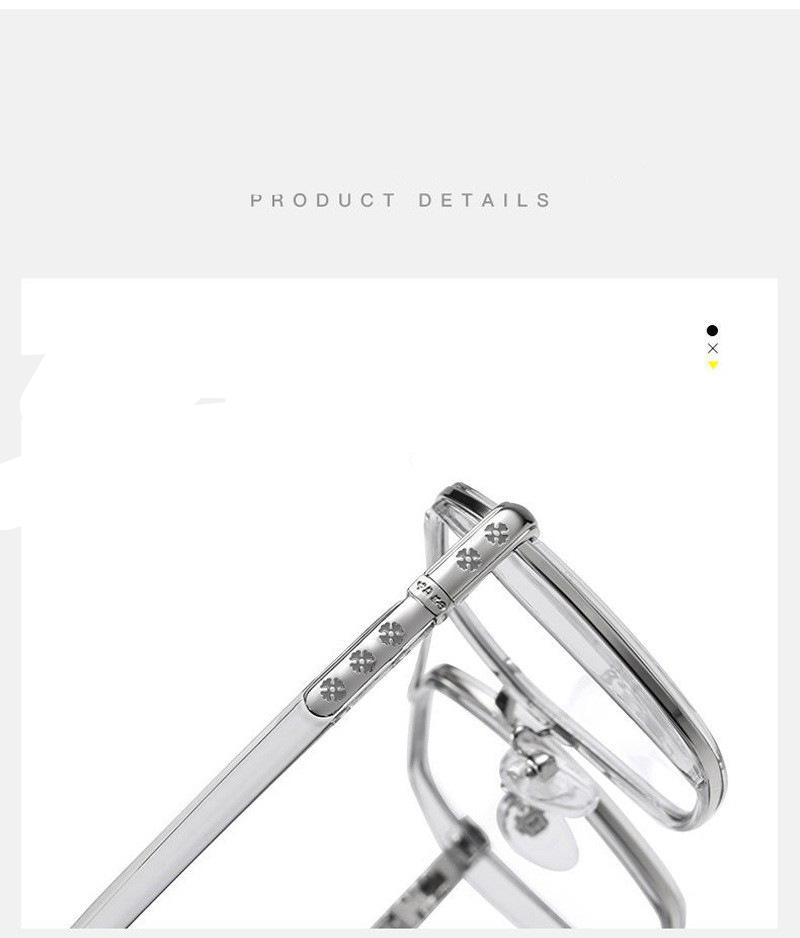 Anti Blue Ray Glasses: Shielding Your Vision from the Digital Age
As our daily lives become increasingly intertwined with digital technology, concerns about the potential harm of blue light emitted from screens have grown. In response to this emerging issue, Anti Blue Ray Glasses have emerged as a practical and effective solution, providing eye protection and enhanced visual comfort in our digital-centric world.
The proliferation of digital devices, such as smartphones, tablets, computers, and televisions, has exposed our eyes to an unprecedented amount of blue light. Blue light is part of the visible light spectrum and is emitted by both natural sources (like the sun) and artificial sources (like electronic screens). While exposure to natural blue light is essential for regulating our sleep-wake cycle and boosting mood, excessive exposure to artificial blue light, especially in the evening or at night, can disrupt our circadian rhythm and lead to digital eye strain.
Digital eye strain, also known as computer vision syndrome, is a common condition characterized by symptoms like eye discomfort, dryness, headache, blurred vision, and neck or shoulder pain. It is caused by prolonged use of digital screens, which can lead to decreased blinking, reduced contrast, and increased exposure to blue light.
Anti Blue Ray Glasses combat the adverse effects of blue light by filtering out a significant portion of this high-energy light. The lenses in these glasses are coated with special materials that selectively block blue light while allowing other wavelengths of light to pass through. As a result, these glasses help reduce glare and minimize eye strain, enabling users to spend extended periods in front of screens without experiencing discomfort.
Another crucial benefit of Anti Blue Ray Glasses is their potential to improve sleep quality. Studies have shown that exposure to blue light in the evening can suppress the production of the sleep hormone melatonin, leading to difficulties falling asleep and disrupted sleep patterns. By wearing Anti Blue Ray Glasses, especially in the hours leading up to bedtime, individuals can mitigate the impact of blue light on their circadian rhythm and promote better sleep.
Anti Blue Ray Glasses come in various styles, from prescription glasses for those with vision correction needs to non-prescription glasses for individuals with perfect vision. They are available in both clear and tinted lens options, with some models featuring anti-reflective coatings for added visual comfort. The frames also come in a wide array of designs and colors, catering to diverse fashion preferences.
These glasses have garnered popularity among various demographics, including students, professionals, gamers, and anyone who spends significant time in front of screens. For students and professionals, Anti Blue Ray Glasses have become a valuable asset for minimizing eye strain during long hours of studying or working on digital devices. Gamers, too, appreciate the visual comfort provided by these glasses during extended gaming sessions.
The importance of eye health cannot be overstated, especially in the context of our digitalized world. As we continue to rely on digital devices for work, communication, entertainment, and information, safeguarding our eyes from excessive blue light exposure becomes imperative. Anti Blue Ray Glasses offer a proactive and preventative measure to protect our vision and maintain eye health in the face of technological advancements.
To maximize the benefits of Anti Blue Ray Glasses, it is essential to choose a reputable brand that uses high-quality materials and advanced lens technology. Look for glasses that are certified to block a significant portion of blue light and provide UV protection as well.
In conclusion, Anti Blue Ray Glasses have emerged as a reliable and practical solution to protect our eyes from the digital age. By filtering out harmful blue light and reducing digital eye strain, these glasses enhance visual comfort and promote overall eye health. Embrace the benefits of Anti Blue Ray Glasses and equip yourself with a proactive tool to safeguard your vision in our digital-centric world. Prioritize your eye health, and step into the future with enhanced visual comfort and protection.