Ben Wa Beads | Heavy Ben Wa Balls
What is ben wa balls?
Ben wa beads, also known as sexual arousal beads, have been used hundreds of decades to toughen pelvic and vagina cells. Marble sized beads containing light weight that's used for vaginal activation. Inserting these balls prior to vaginal intercourse, significantly improves arousal power.
At first, it is advisable to only use these ben wa beads for just five minutes. Doing it regularly will help oneself get more relaxed performing vaginal or kegel exercises. Then later on, increase the insertion period gradually.
Product Features:
1.Type:kegel ball
2.Material: Silicone
3.Waterproof: 360 degree waterproof
4 piece ball size: two ball Diameter 30mm, Wight: 52g, for begineer
two ball Diameter 35mm, Wight: 62g, for Experienced
1 ball Diameter 35mm, Wight: 36g,for Experienced
Usage and consumption:
1. Before using the product, available water or after bath gel disinfectant scrub and dry
2. The flat body, a gentle speed to put it in the vagina, if you find difficult, try to gently lift the pelvis after,Then put; (It will be better if apply a small amount of lubricant )
3. Do not sit during use or to lie still; you can (eg: walking, shopping, dancing, etc.), as long as such – it will follow the movement together
4.Kegel ball work of principle:Movement process,the ball hit the vaginal wall,due to action of gravity,Pelvic floor muscle contraction naturally,the ball fall down,achieve koro effect.
5.Discreet package without any sex words,we will protect your privacy.
6.Clean:After use warm water and soap clean it.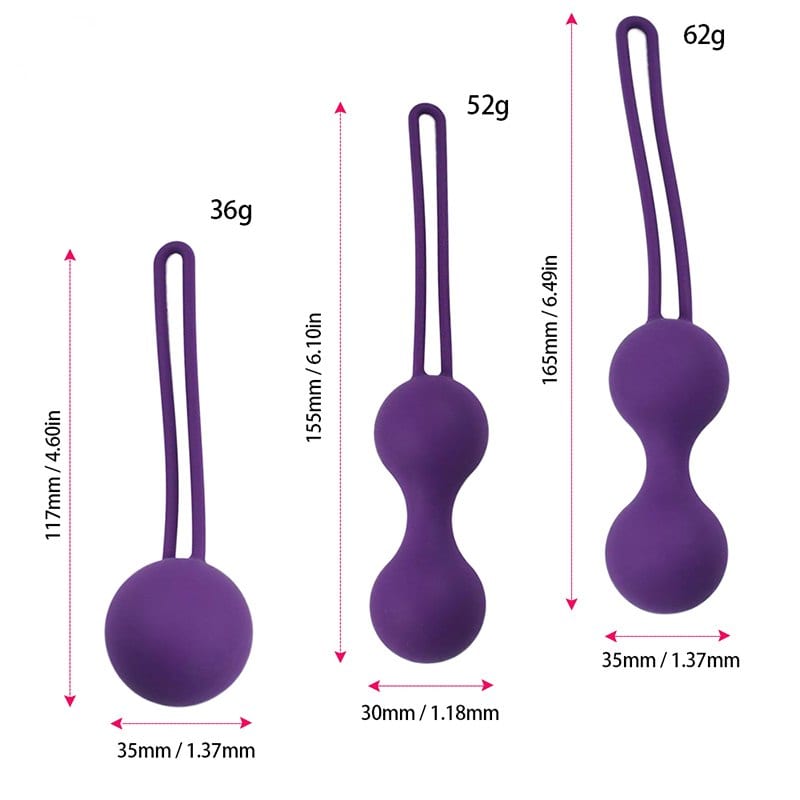 Buy More Products