Benwa Ball | Silicone Smart Exercise
What are benwa balls?
The Benwa ball is one of the most popular and effective feminine exercise balls. The sleek ridged exterior of these Kegel exercisers is adopted from high food grade silicone material. Kegel balls are sold in different colors, shapes, and sizes. They are the best vaginal firming balls.
How do Kegel balls work?
Bt learning about the mechanics of this kegel exerciser, you'll be able to get the most benefit from these balls. These benwa balls mainly work your kegel muscles to be tighter and firm, while also strengthening the pelvic floor muscles.
The small rolling metal weight inside these kegel balls creates a natural vibration with every movement stimulating the vaginal walls.
How to use benwa balls?
The first step in using these benwa balls is to apply a sweet water-based lubricant onto the base of the ball. This makes it easier to insert it into the vagina.
After that gently push the ball into the vagina and contract them using your pelvic muscles. Apply the right amount of pressure on the balls and hold the contraction for about 5 seconds and then release and repeat.
This helps to stimulate the vagina while also training your pelvic muscles. Stimulating the vaginal tissues through these balls increases the sensitivity of the vaginal walls. It is believed that this ball also stimulates the g-spot.
Product Features:
Material: Silicone
Type: Kegel exerciser
Waterproof: Yes
Package Includes:
1 x Kegel Ball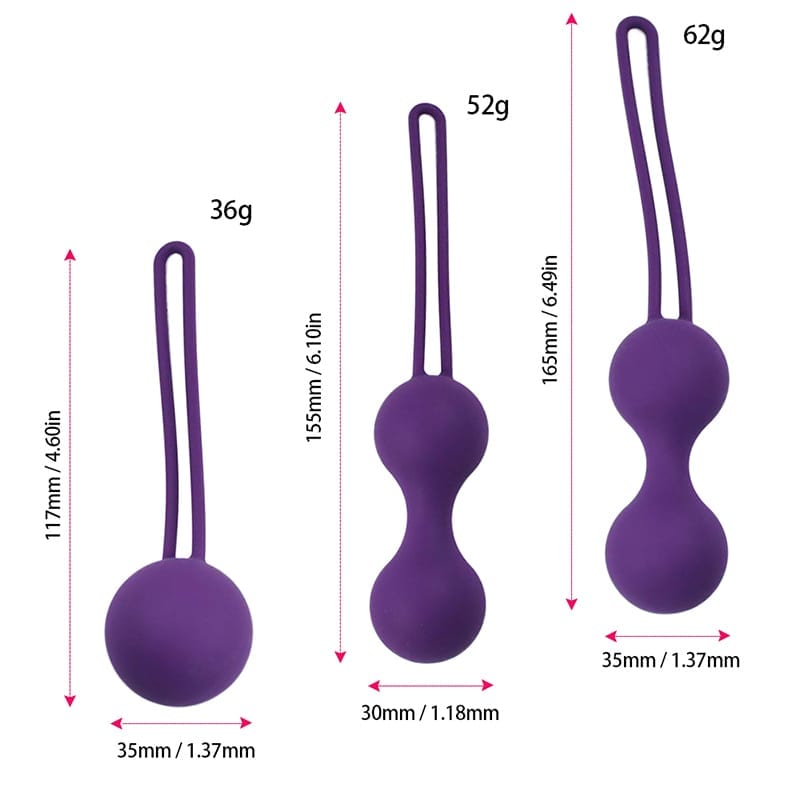 Buy More Products