Black Corset | Lace Corset Bodysuit
Description:
Please allow 2-3 centimeters margin due to manual measurements.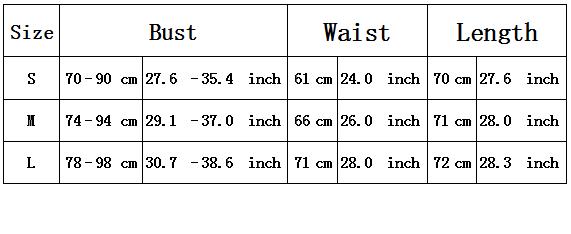 Elevate Your Style with a Black Corset: The Epitome of Elegance
A black corset is more than just a piece of clothing; it's a timeless fashion statement that has captivated women for centuries. With its alluring charm and transformative power, the black corset is a staple in any fashion-forward wardrobe.
In this comprehensive guide, we'll explore the world of black corsets, from lace corset bodysuits to women's corset tops. Discover how these versatile garments can accentuate your curves, boost your confidence, and add a touch of sensuality to your style.
A Brief History of the Corset:
Before we delve into the modern world of Lace Corset Bodysuit, it's essential to understand their historical significance. Corsets date back to the 16th century, evolving from stiff, constricting garments into the elegant, comfortable pieces we know today.
Initially designed for support and to create the coveted hourglass figure, corsets have undergone a remarkable transformation, becoming symbols of empowerment and self-expression.
The Allure of a Black Corset:
Timeless Elegance: Lace Corset Bodysuit exude sophistication and versatility. Whether you're dressing up for a special occasion or adding a touch of elegance to your daily wear, a black corset effortlessly elevates your style.
Confidence Booster: The way a Lace Corset Bodysuit cinches your waist and accentuates your curves can make you feel like a superstar. It's a confidence booster like no other.
Versatile Pairing: Black corsets complement a wide range of outfits. Pair them with jeans for a chic, casual look or wear them under a formal dress for an extra dose of confidence and allure.
Lace Corset Bodysuit: A Sensual Delight:
Lace corset bodysuits are a fusion of classic elegance and modern sensuality. These alluring pieces combine the flattering shaping of a corset with delicate lace detailing, creating a captivating look that's perfect for intimate moments or a night out on the town. The combination of black and lace adds an extra layer of sophistication, making lace corset bodysuits a must-have in your lingerie collection.
Women's Corset Tops:
A Wardrobe Essential: Women's corset tops have evolved from undergarments to stylish outerwear. These versatile pieces can be paired with skirts, pants, or even shorts, making them a year-round wardrobe essential. Whether you choose a simple and sleek design or one adorned with embellishments, women's corset tops offer endless possibilities for creating unique, eye-catching outfits.
Choosing the Perfect Black Corset:
Size and Fit: Ensure that your Lace Corset Bodysuit fits snugly but comfortably. Proper sizing is crucial for both comfort and achieving the desired silhouette.
Material: Look for quality materials that offer both support and breathability. Satin, silk, and lace are popular choices.
Style: Consider the occasion when choosing a black corset. A lace corset bodysuit might be perfect for intimate moments, while a women's corset top suits a broader range of outings.
Maintenance: Follow care instructions to keep your black corset in pristine condition.
Styling Tips:
Experiment with different outfits to showcase your black corset's versatility. Layer it with a blazer for a sophisticated office look or pair it with a flowing skirt for a bohemian vibe. Accessorize with statement jewelry and the right shoes to complete your ensemble. Remember that confidence is the key to pulling off any look with a black corset.
A Lace Corset Bodysuit is not just clothing; it's a symbol of confidence, sensuality, and timeless style. From lace corset bodysuits to women's corset tops, these garments offer endless possibilities for expressing your unique personality and enhancing your natural beauty.
So, whether you're embracing your inner seductress or elevating your everyday style, make the black corset your go-to choice for a touch of elegance and a boost of self-assuredness. Elevate your style, embrace your curves, and let the world see the empowered, confident you.