Classic Engagement Rings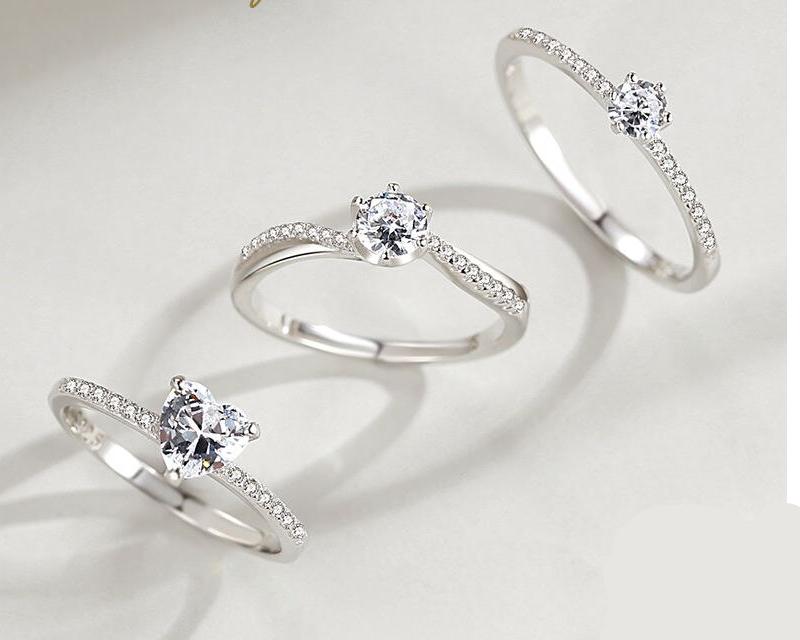 Classic Engagement Rings: Elegance and Enduring Symbolism
When it comes to expressing love, commitment, and the promise of a lifelong journey together, nothing quite captures the essence like a classic engagement ring. These timeless pieces have been cherished for centuries, and their enduring popularity is a testament to their beauty, elegance, and meaningful symbolism.
A classic engagement ring typically features a solitaire diamond, a single magnificent gemstone that takes center stage. The diamond's pristine brilliance and captivating sparkle are emblematic of the profound love and admiration shared between two individuals. While diamonds are the most common choice for classic engagement rings, other precious gemstones such as sapphires, emeralds, and rubies can also be used, adding a touch of individuality and personal meaning to the ring.
One of the defining characteristics of classic engagement rings is their simplicity. They possess a refined and understated elegance that allows the natural beauty of the center stone to shine through. The setting is typically minimalist, designed to enhance the diamond's radiance rather than compete with it. The most common setting styles for classic rings are the prong and bezel settings. Prong settings use thin metal prongs to hold the diamond securely in place while allowing maximum light to pass through, while bezel settings surround the gemstone with a thin metal rim, providing a sleek and modern look.
The choice of metal for a classic engagement ring is usually white gold, yellow gold, or platinum. Each metal option offers a distinct aesthetic and durability. White gold lends a contemporary and sophisticated feel, while yellow gold exudes a warm and traditional charm. Platinum, known for its strength and purity, is a popular choice for those seeking a luxurious and long-lasting ring.
What sets classic engagement rings apart is their timelessness. These rings transcend passing trends and fads, maintaining their allure and appeal throughout generations. They are a testament to the enduring nature of love and commitment. A classic engagement ring can be passed down from one generation to the next, becoming a cherished family heirloom that carries with it the stories and memories of those who came before.
Furthermore, classic engagement rings are incredibly versatile. Their simplicity and elegance make them the perfect complement to any personal style. They can effortlessly blend with both contemporary and vintage aesthetics, making them a fitting choice for any bride-to-be. Classic rings also offer the flexibility to pair with various wedding band designs, allowing couples to create unique and meaningful combinations that reflect their personal tastes and preferences.
The symbolism associated with classic engagement rings is as powerful as their visual appeal. The circular shape of the ring represents eternity and infinite love—a love that knows no bounds and endures through the tests of time. It is a symbol of the unbreakable bond shared between two individuals embarking on a lifelong journey together. The diamond or gemstone at the center symbolizes the uniqueness and brilliance of the wearer, capturing their essence and serving as a constant reminder of the love they share.
Classic engagement rings embody timeless elegance, enduring symbolism, and unmatched beauty. They are a testament to the everlasting nature of love and commitment. With their simplicity, versatility, and the ability to become treasured family heirlooms, classic engagement rings continue to captivate hearts and serve as an enduring symbol of love for generations to come.