Colorful Rings | 7 To 14 Size
Colorful Rings: A Kaleidoscope of Beauty
Introduction:
In a world filled with diverse wonders, one of the most captivating and aesthetically pleasing creations is the colorful ring. Found in nature, art, fashion, and even science, these vibrant circles of hues have intrigued and delighted humanity for centuries. From the majestic rainbows arching across the sky to the dazzling gemstones adorning fingers, colorful rings have a unique way of mesmerizing and evoking emotions within us. This article delves into the enchanting realm of colorful rings, exploring their various manifestations, cultural significance, and the science behind their mesmerizing allure.
The Spectrum of Nature's Colorful Rings:
Nature, a master artist, paints the canvas of our world with an incredible array of colorful rings. Among the most iconic of these is the rainbow, a celestial display of light and water droplets that mesmerizes people across cultures. As sunlight refracts and disperses through raindrops, a spectrum of colors emerges, forming an enchanting arc in the sky. Rainbows have long held symbolic meanings, from divine promises in various religious beliefs to expressions of hope and unity in times of adversity.
Additionally, nature showcases colorful rings in the form of halos surrounding the moon and the sun. These atmospheric phenomena are created by ice crystals reflecting and refracting light, producing a radiant, circular spectacle.
Cultural Symbolism and Colorful Rings:
Throughout history, colorful rings have held immense significance in different cultures worldwide. In many societies, the circle has been considered a symbol of infinity, eternity, and wholeness. The wedding ring, a familiar symbol of love and commitment, has been worn since ancient times to signify the eternal bond between partners.
In other cultures, colorful rings serve as powerful symbols of status and identity. For instance, ancient Egyptian hieroglyphics often depict rulers adorned with intricate rings to signify their power and connection to the divine. Similarly, the usage of gem-encrusted rings denoted high status in Roman and Byzantine societies.
The Allure of Gemstones:
Gemstone rings are perhaps the most renowned and beloved form of colorful rings. Each gemstone, with its unique composition and hue, tells a story that captivates the human imagination. From the regal sapphire to the fiery ruby, from the mystical amethyst to the verdant emerald, the allure of gemstones knows no bounds.
Not only do gemstones captivate us with their beauty, but they also carry diverse symbolic meanings. For example, diamonds, the timeless symbol of eternal love, are often used in engagement rings. Amethysts, associated with wisdom and tranquility, are thought to bring clarity of mind and promote spiritual growth.
The Artistic Expression of Colorful Rings:
Artists have long been inspired by the mesmerizing beauty of colorful rings. In the world of visual arts, circular motifs frequently appear in paintings, sculptures, and mosaics. From the halos surrounding holy figures in religious artworks to the psychedelic designs of the Op-Art movement, colorful rings have served as a potent tool for creative expression.
Moreover, the art of jewelry design transforms these vibrant circles into wearable masterpieces. Jewelers skillfully combine various metals and gemstones to craft intricate and eye-catching rings that adorn the fingers of individuals around the globe.
The Science of Color and Perception:
Behind the captivating beauty of colorful rings lies the fascinating science of color and perception. The interaction of light and matter determines the colors we see, and our brains interpret these visual stimuli, creating a subjective experience of color. Colors can evoke emotions, memories, and even physiological responses in humans, making them a powerful tool for communication and expression.
In the field of physics, the study of light and its behavior through prisms and other optical devices has been instrumental in understanding the formation of colorful rings like rainbows and halos. Similarly, in the realm of material science, the study of gemstones and their unique properties sheds light on their captivating colors and brilliance.
Colorful Rings in Fashion:
The world of fashion embraces colorful rings with open arms. From avant-garde, oversized rings adorning the fingers of fashion-forward individuals to delicate, minimalist designs that exude elegance, these accessories play a significant role in defining personal style. Designers experiment with various materials, textures, and color combinations to create statement pieces that add a touch of glamour to any outfit.
Colorful Rings in Technology and Science:
Colorful rings not only fascinate artists and fashion enthusiasts but also find their way into the realms of technology and science. Circular patterns and colorful rings appear in graphic design, architecture, and user interfaces, where they enhance visual aesthetics and create engaging experiences.
In science, colorful rings find applications in fields such as spectroscopy and microscopy. Spectroscopic techniques use the dispersion of light to analyze the composition of materials, while microscopy leverages intricate optical systems to study microscopic structures with enhanced resolution.
Conclusion:
Colorful rings, whether found in nature, adorned as jewelry, or used in art and design, form an integral part of human culture and creativity. Their mesmerizing allure, combined with the symbolism and emotions they evoke, makes them a timeless and cherished aspect of our lives. From the grandeur of rainbows to the delicate elegance of gemstone rings, these vibrant circles continue to captivate, inspire, and remind us of the kaleidoscope of beauty that surrounds us.
Get Colorful Rings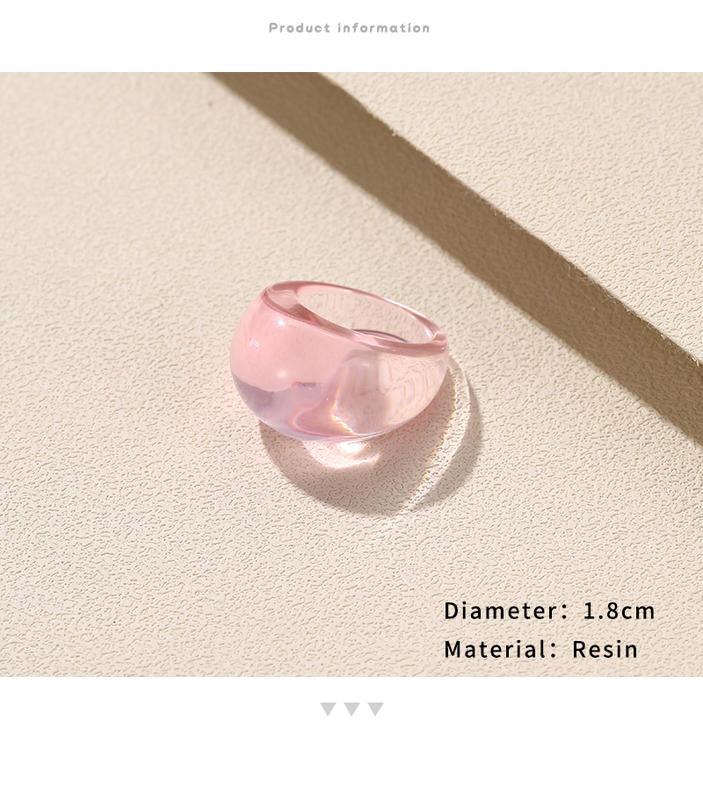 Buy More Products