Corset Tops | Red Corset Dress
Size: S-6XL
Bone: 12 plastic bones
Material: 90% Polyester, 10% Spandex
Color option: Red, Blue, Black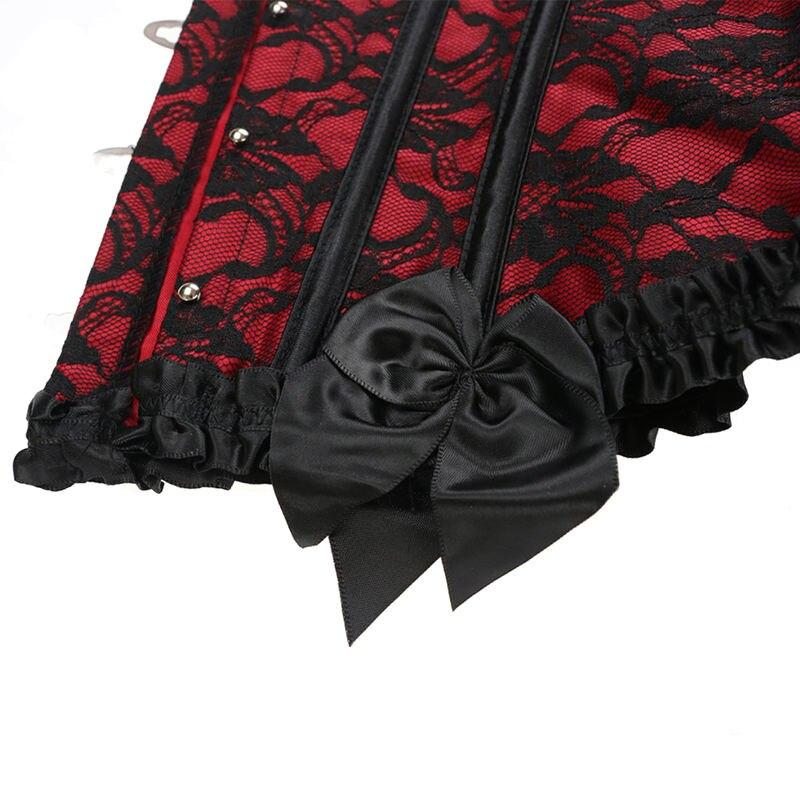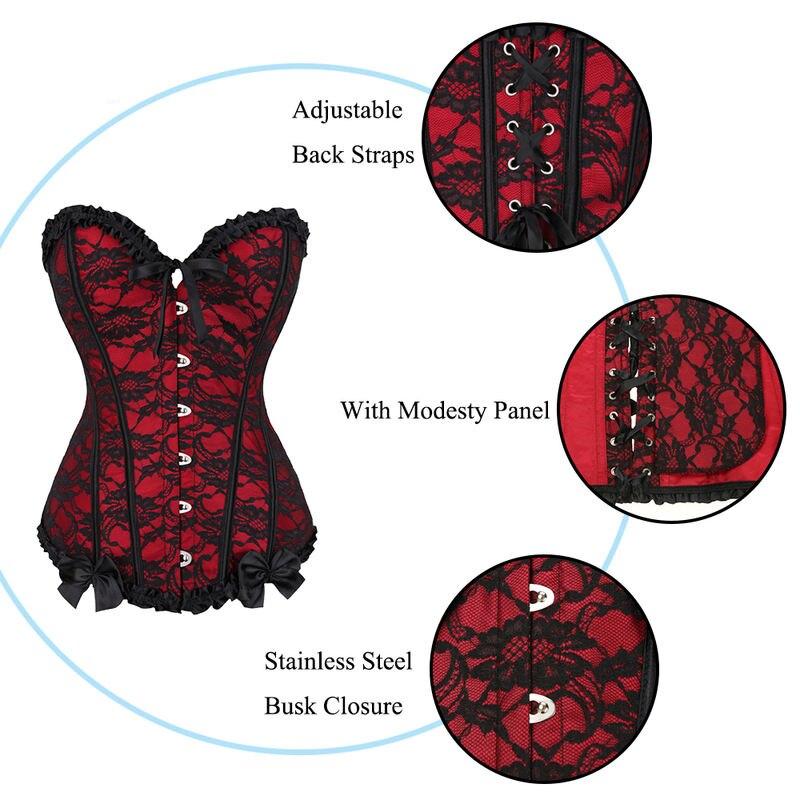 How To Wear Corset?
Corset Tops: Elevate Your Style with Timeless Elegance
Corset tops have transcended time and fashion trends to become a classic wardrobe staple. These versatile pieces are designed to flatter your figure, enhance your confidence, and make a statement.
In this comprehensive guide, we'll explore the world of corset tops, their various styles, and how they can be a game-changer for your fashion choices. Whether you're looking for a Red Corset Dress or Women's Corset Tops, we've got you covered with the latest trends and tips.
The Allure of Corset Tops:
Red Corset Dress have a rich history dating back centuries. Initially worn for functional purposes, they have evolved into a symbol of femininity, sensuality, and empowerment. Corsets have the unique ability to sculpt your waist, enhance your curves, and create an effortlessly elegant silhouette. Today, corset tops come in various styles, from the classic underbust to the more modern overbust designs, making them suitable for various occasions.
Red Corset Dress – A Timeless Classic:
Red Corset Dresses are a true fashion statement. The vibrant red hue is synonymous with passion, confidence, and allure. Whether you're attending a romantic dinner, a special event, or simply want to turn heads, a Red Corset Dress can be your go-to choice.
These dresses often combine the charm of a corset top with the grace of a flowing skirt, creating a captivating look that suits a range of body types.
Women's Corset Tops – A Wardrobe Essential:
Women's Corset Tops have become an essential item in modern fashion. These versatile pieces can be dressed up or down, making them suitable for a variety of occasions. From casual outings to formal events, corset tops offer endless styling possibilities.
Pair them with jeans for a chic everyday look, or combine them with a skirt for an elegant evening ensemble. The beauty of corset tops lies in their ability to accentuate your natural curves, making you feel confident and sophisticated.
Choosing the Right Corset Top:
Selecting the perfect corset top is crucial to achieving the desired look and comfort. Consider factors such as the style, material, and fit when making your choice. Overbust corset tops provide ample support and can be worn on their own or layered with other clothing.
Underbust Red Corset Dress offer flexibility and can be paired with a variety of bottoms. The material should be breathable and comfortable for extended wear. Ensure that you choose the right size to ensure a snug but not restrictive fit.
Styling Tips and Trends:
When it comes to styling Red Corset Dress, the possibilities are endless. For a chic, everyday look, pair a Women's Corset Top with high-waisted jeans and ankle boots. If you're aiming for a more formal appearance, opt for an elegant Red Corset Dress with statement jewelry and heels.
Embrace the current trends, such as corset tops with lace-up details or corset-inspired belts, to stay fashion-forward.
Corset tops, whether in the form of a Red Corset Dress or Women's Corset Tops, offer a timeless elegance that can transform your style. These versatile pieces celebrate the female form and empower women to feel confident and beautiful.
Whether you're attending a special occasion or want to elevate your everyday look, consider adding a Red Corset Dress to your wardrobe. With the right choice and styling, you'll exude confidence and grace wherever you go, making a lasting impression in the world of fashion. Explore the world of corset tops and discover the beauty of classic sophistication today.