Gay Mens Underwear | European Man Thong
Gay men's underwear refers to underwear that is designed for and marketed towards gay men. However, it's important to note that underwear preferences are a personal choice and not necessarily defined by one's sexual orientation.
That being said, there are certain styles and designs of underwear that are often popular among gay men, such as:
Jockstraps: These are supportive underwear that feature a waistband and straps that go around the buttocks, leaving the backside exposed.
Briefs: This classic underwear style is popular among gay men because of its snug fit and supportive pouch.
Thongs: These are a popular choice among some gay men who prefer minimal coverage and a sexy, revealing look.
Boxer briefs: This hybrid style combines the best of both boxers and briefs, offering support and coverage while still providing a stylish look.
Ultimately, the most important factor when choosing underwear is comfort and personal preference. It's important to find a style that fits well, feels good, and makes you feel confident and sexy.
Get Gay Mens Underwear
About Size:
S (23-28)inches(60cm-71cm)
M (25 -30)inches(65cm-76cm)
L (27-32)inches(70cm-81cm)
XL (29-34)inches(75cm-86cm)
XXL (31-36)inches(80cm-91cm)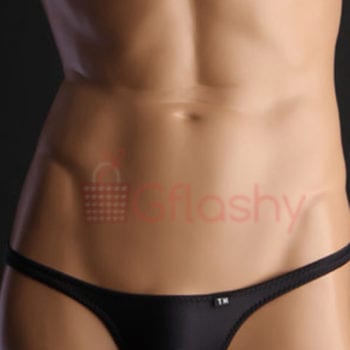 Buy More Products