Luxury Bracelet | Gold Crystal Bracelet Women's
Features
high quality!
High-quality design jewelry!
100% brand new style!
Occasions: weddings, parties, engagements, daily life, promises, anniversaries, Christmas gifts, Valentines' Day Gift, Birthday Gifts, Bussiness Gifts.
Features: Elegant, delicate, wedding jewelry ring. birthday party favors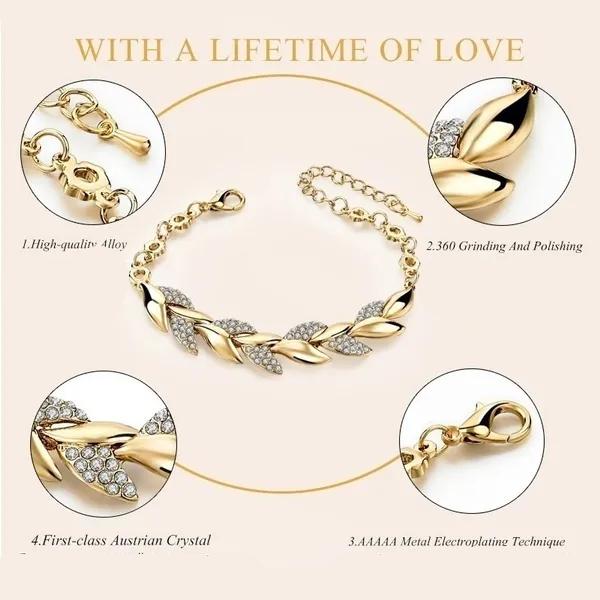 Adorn your wrist with the captivating allure of a Luxury Bracelet. The marriage of radiant gold and sparkling crystals creates a bracelet that is not only visually stunning but also exudes femininity and grace.
Radiant Gold for Timeless Glamour
Gold has long been associated with luxury and glamour. A gold crystal bracelet enhances the brilliance of gold with the added sparkle of crystals, creating a piece that catches the light and becomes a radiant focal point of your overall look.
Crystal Elegance for Feminine Charm
The inclusion of crystals adds a touch of elegance and feminine charm to the bracelet. The sparkle of crystals reflects a timeless beauty, making the gold crystal bracelet a perfect accessory for special occasions or as an everyday indulgence.