Mesh Sandals For Women | Fish Mouth Female Sandals
Features
Fit
Fits true to size, take your normal size
Lining Material
NONE
With Platforms
No
Color Colorful Purple and Black
Heel Type
Flat with
Side Vamp Type
Open
Back Counter Type
Ankle Strap
How to choose the correct size:
Step 1 Please measure your foot length carefully, when you choose the size.

Step 2 Please choose the correct size according to your foot length

For example, If your foot length is

26 cm

, you should choose the

size 42

.

Step 3 If

you are not sure of the correct size, you can click Contact

Us

!!!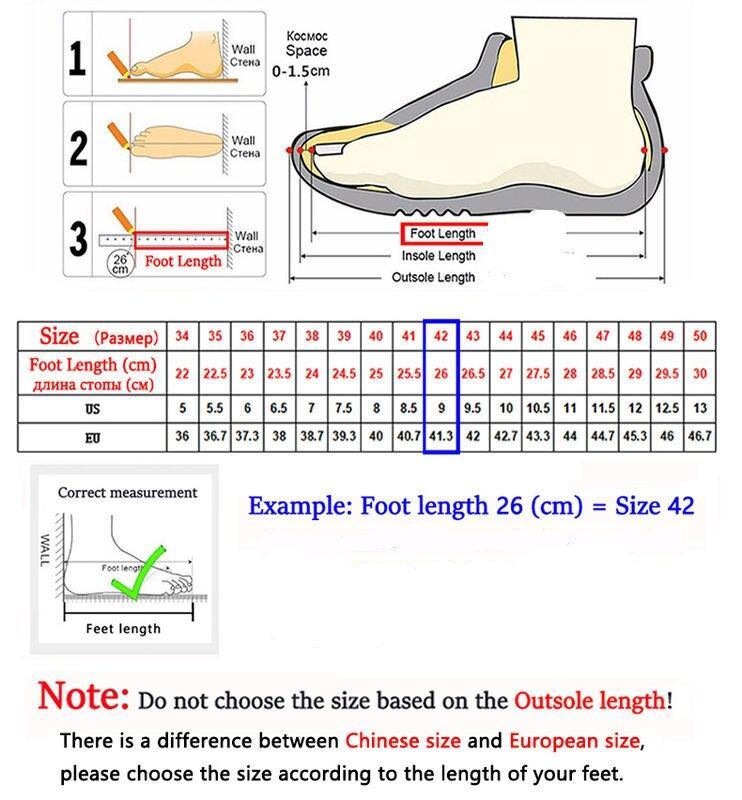 Size 35 = Foot Length 22.5 cm

Size 36 = Foot Length 23.0 cm

Size 37 = Foot Length 23.5 cm

Size 38 = Foot Length 24.0 cm

Size

39 =

Foot Length

24.5 cm

Size

40 =

Foot Length

25.0 cm

Size

41 =

Foot Length

25.5 cm

Size

42 =

Foot Length

26.0 cm
Feet length+(0-1cm)=Insole length
NOTE: Don't choose the size based on the Insole length and Outsole length!
Mesh sandals for women, adorned with the alluring fish mouth design, offer a harmonious fusion of fashion and comfort.
These sandals have captured the attention of style enthusiasts for their unique blend of elegance and functionality.
Let's delve into the captivating features and reasons why fish mouth female sandals deserve a place in your footwear collection.
Key Features of Mesh Sandals for Women :
1. Breathable Mesh: Mesh sandals for women are designed with breathable materials that allow air circulation, keeping your feet cool and comfortable even during warm weather.
2. Fish Mouth Design: The distinctive fish mouth design adds a touch of sophistication to your look, making these sandals stand out as a fashion statement.
3. Adjustable Straps: Many fish mouth female sandals come with adjustable straps, ensuring a snug fit that can be tailored to your foot shape.
4. Cushioned Insoles: Comfort is paramount, and these sandals deliver with cushioned insoles that provide support and cushioning for your feet.
Benefits:
1. Style and Comfort Balance: Mesh sandals combine style and comfort seamlessly, allowing you to walk confidently while looking chic.
2. Breathability: The breathable mesh material ensures your feet stay fresh and dry, even on hot days.
3. Elegant Design: The fish mouth design adds a touch of elegance to your ensemble, elevating your overall look.
4. Versatility: From casual outings to more formal events, these sandals can complement a range of outfits.
Why Choose Fish Mouth Female Sandals?
Choosing fish mouth female sandals offers several advantages that cater to your fashion and comfort needs:
1. Unique Style: The fish mouth design sets these sandals apart, allowing you to showcase your individuality and fashion-forward taste.
2. Comfortable Wear: With cushioned insoles and breathable mesh, these sandals are designed for comfortable all-day wear.
3. Versatile Pairing: Whether you're dressing up for a special occasion or opting for a casual look, fish mouth sandals can enhance your outfit effortlessly.
4. Trendy and Timeless: The fish mouth design adds a trendy touch while remaining a timeless choice that can be enjoyed for seasons to come.
Mesh sandals for women with the fish mouth design epitomize the perfect blend of style and comfort. With their key features, benefits, and unique charm, these sandals deserve a spot in your closet.
Step into elegance and comfort simultaneously with fish mouth sandals, and embrace each stride with confidence.