Modern Landscape Wall Art
Features
Type: Canvas Printings

Style: Impressionist

Medium: Oil

Form: Separate

Shape: Horizontal Rectangle

Technics: Spray Painting

Support Base: Canvas

Material: Canvas

Subjects: Landscape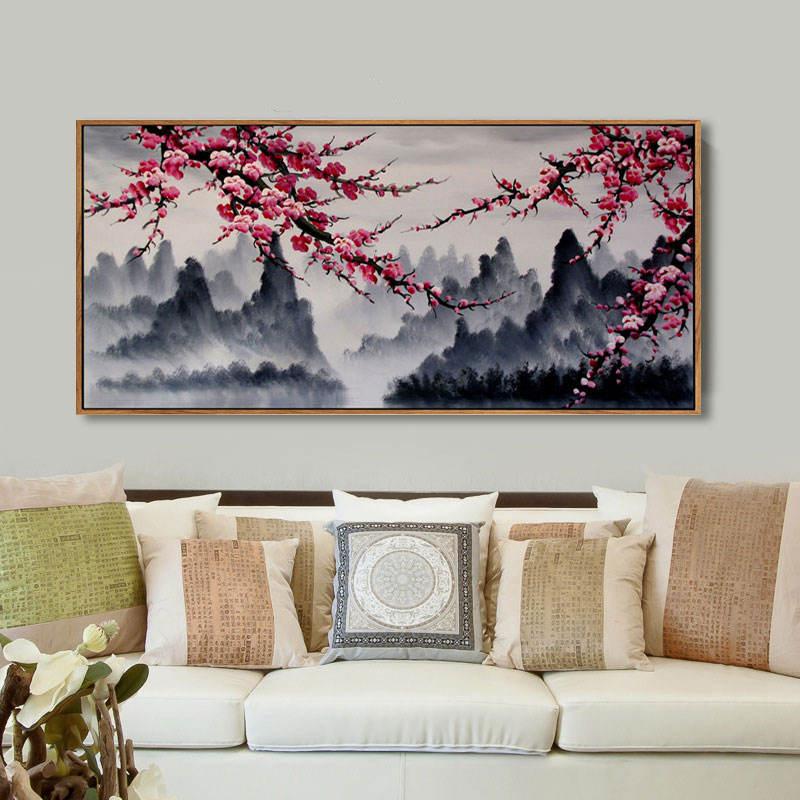 Modern landscape wall art seamlessly combines contemporary aesthetics with the beauty of the natural world, creating a harmonious fusion that captivates the viewer. This genre of artwork represents a departure from traditional landscape depictions, embracing innovative techniques, and bold interpretations of the environment.
In the realm of modern landscape wall art, artists often experiment with unconventional materials and mediums, pushing the boundaries of traditional artistic expression. Acrylics, mixed media, and digital techniques are frequently employed to convey the dynamic energy and complexity of the contemporary landscape. The result is a visually striking representation that resonates with the viewer on both an emotional and intellectual level.
One characteristic of modern landscape wall art is the emphasis on abstraction. Artists take liberties with form, color, and perspective to evoke a sense of the sublime rather than a literal representation of nature. This departure from realism allows for a more subjective and interpretative experience, inviting viewers to engage with the artwork in a personal and introspective manner.
The use of vibrant colors and bold contrasts is another hallmark of modern landscape wall art. These choices serve to evoke emotions and create a visually stimulating experience. Whether it's the electric hues of an urban skyline at dusk or the serene, muted tones of a remote wilderness, color plays a pivotal role in conveying the mood and atmosphere of the depicted landscape.
Furthermore, modern landscape artists often draw inspiration from the intersection of nature and human intervention. Urban landscapes, industrial elements, and the impact of technology on the environment become integral parts of the artistic narrative. This infusion of contemporary themes adds layers of complexity to the artwork, sparking reflection on the evolving relationship between humanity and nature.
Modern landscape wall art is a dynamic and evolving genre that pushes artistic boundaries, offering viewers a fresh perspective on the world around them. Through abstraction, innovative techniques, and a synthesis of nature and contemporary themes, these artworks invite us to explore and appreciate the beauty of our ever-changing environment in new and thought-provoking ways.