Penile Traction Device | Male Enhancement Devices
Get Penile Traction Device
A penile traction device is a type of male enhancement device that is designed to stretch and lengthen the penis over time. It works by applying a gentle, constant force to the penis, which can help to stimulate tissue growth and increase the length and girth of the penis.

About the product:
1. Penis Training Male Penis Enlargement Extender Stretcher: Ergonomic design, Comfortable to use.
No side effects on the body.
Adjustable size to meet most men's needs.
2. How to use : Penis stent and penis stretch band, Use day and night respectively.
With detailed instructions for use within the product. Please rest assured to purchase.
3. Material : Non-Toxic and Alloys ,
FDA approved Medical Grade body safe silicone,
Flexibility and elastics odorless and skin-friendly, health and safe to use.
4. Product size : Check detail in the picture.
Product weight : 113g.
Packing list :
1 *Penis Enlargement Extender Stretcher
1 * Manual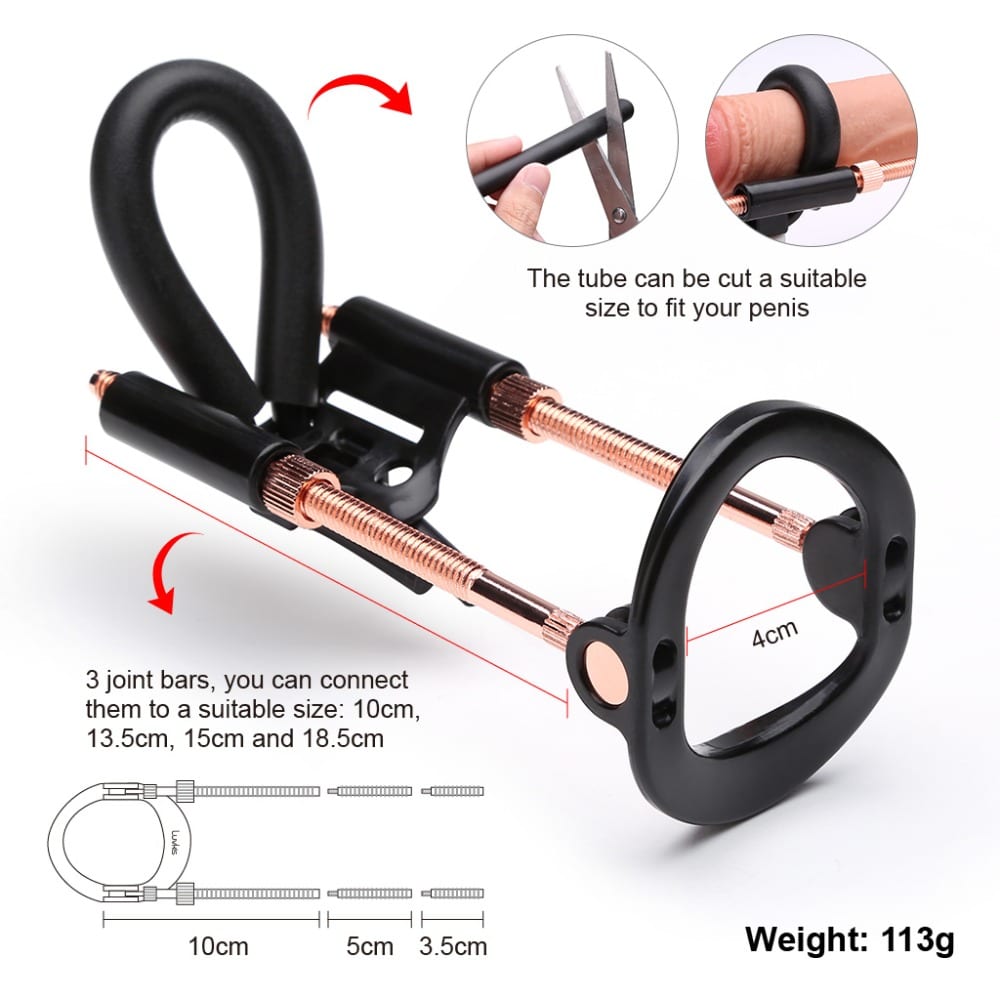 Buy More Products