Pride Clothing | Patches For Clothes
Pride Clothing | Patches For Clothes: Embracing Diversity and Empowerment in Fashion
Introduction
Pride Clothing and Patches for Clothes have emerged as powerful symbols of inclusivity, diversity, and empowerment in the world of fashion. Celebrating the LGBTQ+ community and their ongoing fight for equality, these clothing items and patches are not only stylish and trendy but also carry a profound message of acceptance and love. This article delves into the rich history, significance, and impact of Pride Clothing and Patches for Clothes, exploring their evolution, design elements, and the role they play in fostering a more inclusive society.
The Rise of Pride Clothing
The origin of Pride Clothing can be traced back to the Stonewall Riots of 1969 in New York City, a turning point in the LGBTQ+ rights movement. Following this event, the first Pride parades and celebrations took place, marking the beginning of a new era for the LGBTQ+ community. These parades provided a platform for individuals to express their identity freely and proudly. Soon after, the demand for clothing that reflected this newfound pride began to grow.
Pride Clothing quickly evolved from simple slogans on t-shirts to more elaborate designs featuring rainbow colors, a powerful symbol of diversity. The rainbow flag, designed by artist and activist Gilbert Baker in 1978, has become synonymous with the LGBTQ+ community and is widely incorporated into Pride Clothing.
Symbolism and Design
Rainbow colors are at the heart of Pride Clothing and Patches for Clothes. Each color represents a unique aspect of the community, such as red for life, orange for healing, yellow for sunlight, green for nature, blue for harmony, and purple for spirit. These colors are often arranged in a gradient, creating a visually striking and impactful representation of the LGBTQ+ movement's diversity.
Besides the rainbow flag, Pride Clothing incorporates other symbols as well, such as the pink triangle, which was originally used to identify gay men in Nazi concentration camps but has been reclaimed as a symbol of defiance and solidarity. Similarly, the double Venus symbol represents love between women, while the double Mars symbol does the same for men.
Inclusivity in Fashion
Pride Clothing and Patches for Clothes have transcended their original purpose as symbols of LGBTQ+ rights and have expanded to embrace broader ideas of inclusivity and acceptance. Today, they serve as a powerful medium for people of all backgrounds to express their support for diversity and equality. Fashion designers and brands have recognized the significance of these symbols and have integrated them into their collections, creating a more inclusive space in the industry.
The Impact on Society
Pride Clothing and Patches for Clothes have played a pivotal role in shaping public attitudes towards the LGBTQ+ community. By wearing these items, individuals demonstrate their support for equal rights and visibility for marginalized groups. They provide an opportunity for people to engage in conversations about the importance of inclusivity, furthering the dialogue on human rights and social justice.
Beyond their impact on individuals, these clothing items have also contributed to social change on a larger scale. By becoming mainstream, Pride Clothing and Patches for Clothes have challenged traditional notions of gender and sexuality, dismantling stereotypes and fostering acceptance. This movement has inspired legislative changes and policy reforms that promote equal rights for the LGBTQ+ community worldwide.
Conclusion
Pride Clothing and Patches for Clothes represent far more than just fashion trends; they are powerful symbols of acceptance, love, and empowerment. Their evolution from grassroots movements to mainstream fashion demonstrates the progress made in embracing diversity and promoting inclusivity in society. As these symbols continue to be celebrated and integrated into the fabric of fashion, they will undoubtedly play an essential role in shaping a more compassionate and understanding world for generations to come.
Get Pride Clothing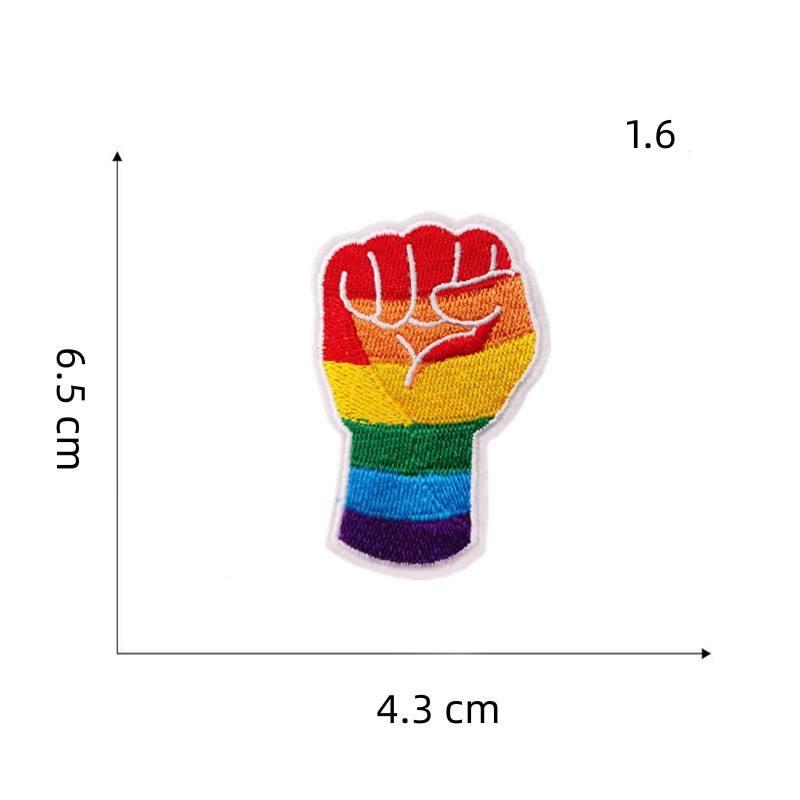 Buy More Products