Rainbow Belly Button Rings | Lesbian Pride Belly
Rainbow belly button rings are a type of jewelry that is designed to be worn in the navel piercing. They typically feature a curved barbell with a decorative charm or ball at one end and a threaded ball at the other end to secure the jewelry in place. The charm or ball can be made from various materials, including metals like stainless steel, titanium, or gold, as well as colorful acrylic or glass.
Rainbow belly button rings are so named because they feature colors of the rainbow, which are red, orange, yellow, green, blue, indigo, and violet. These colors are often incorporated into the charm or ball using enamel, gemstones, or colored glass. The rainbow symbolizes diversity and inclusivity, and many people choose rainbow belly button rings as a way to express their support for the LGBTQ+ community.
When choosing a rainbow belly button ring, it is important to consider the size and length of the barbell, as well as the quality of the materials used in the construction of the jewelry. It is also essential to follow proper care and cleaning instructions to avoid infection or irritation of the piercing.
Buy Rainbow Belly Button Rings
Description
*Material:Surgical Steel
*Gross Weight: 28g
*Gauge:14g
*Packing: opp bags
*This lot including:1 Pieces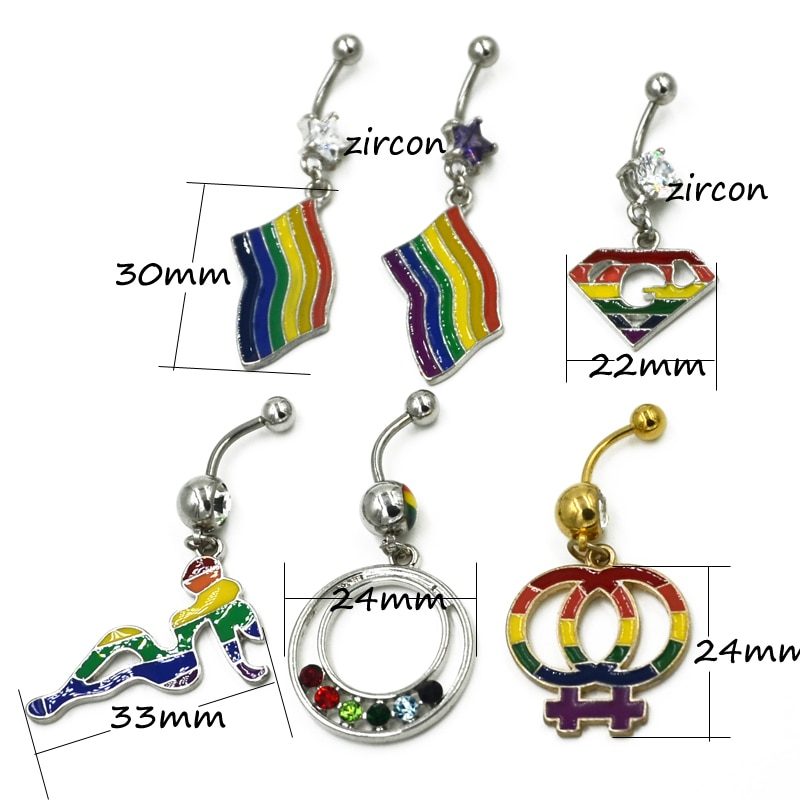 Buy More Products