Enhance Your Home's Security with Gflashy.com's Premium Security Doors in Melbourne
Protect Your Loved Ones and Valuables with High-Quality Security Doors
In a world where safety is paramount, having robust security measures in place is crucial for every home. At Gflashy.com, we understand the importance of keeping your family and belongings safe. That's why we offer a comprehensive range of security doors in Melbourne, Australia. In this article, we will explore the world of security doors and introduce you to our exceptional products and services designed to fortify your home against unwanted intruders.

The Significance of Security Doors
Security doors are not just a physical barrier; they are your first line of defense against potential threats. These doors are designed to deter burglars and intruders while providing an aesthetically pleasing entrance to your home. They come in various styles, materials, and designs, ensuring you can find the perfect fit for your home's architecture.
Why Choose Security Doors in Melbourne?
1. Unparalleled Security
Melbourne, like any bustling city, has its share of security concerns. Security doors provide a robust layer of protection, making it significantly harder for intruders to gain access to your home. Our range includes:
CrimSafe Security Doors: These doors are renowned for their strength and durability. They feature tamper-resistant screws and a unique screw-clamp system, making them virtually impenetrable.
Diamond Grill Doors: Designed with an extra-strong aluminum frame and a diamond-shaped grille pattern, these doors offer both security and style.
2. Privacy and Peace of Mind
Security doors provide you with privacy and peace of mind. They allow you to keep your main door open for ventilation while keeping intruders and insects out. Our One Way Vision Guard security doors offer privacy during the day while allowing you to see outside.
3. Fresh Air without Pests
Melbourne's pleasant climate calls for plenty of fresh air. Our Fly Screens are designed to keep insects at bay, allowing you to enjoy the outdoors from the comfort of your home.
Gflashy.com: Your Trusted Security Doors Provider in Melbourne
Service Area: Melbourne, Australia
We proudly serve Melbourne and its surrounding areas, ensuring that homeowners across the city can benefit from our top-notch security doors. Our experienced team is ready to assist you with security door installations, outdoor blind repairs, and outdoor blind installations.
Contact Gflashy.com for a Custom Quote
Ready to enhance your Melbourne home's security with our premium security doors? Contact us today for a custom quote. Our team is dedicated to helping you find the perfect security doors that align with your style, needs, and budget.
Call us at +614 478 555 038 or email us at support@gflashy.com for personalized assistance and to schedule a consultation.
Invest in your family's safety and enjoy peace of mind with security doors from Gflashy.com. Contact us now, and let's fortify your home against potential threats.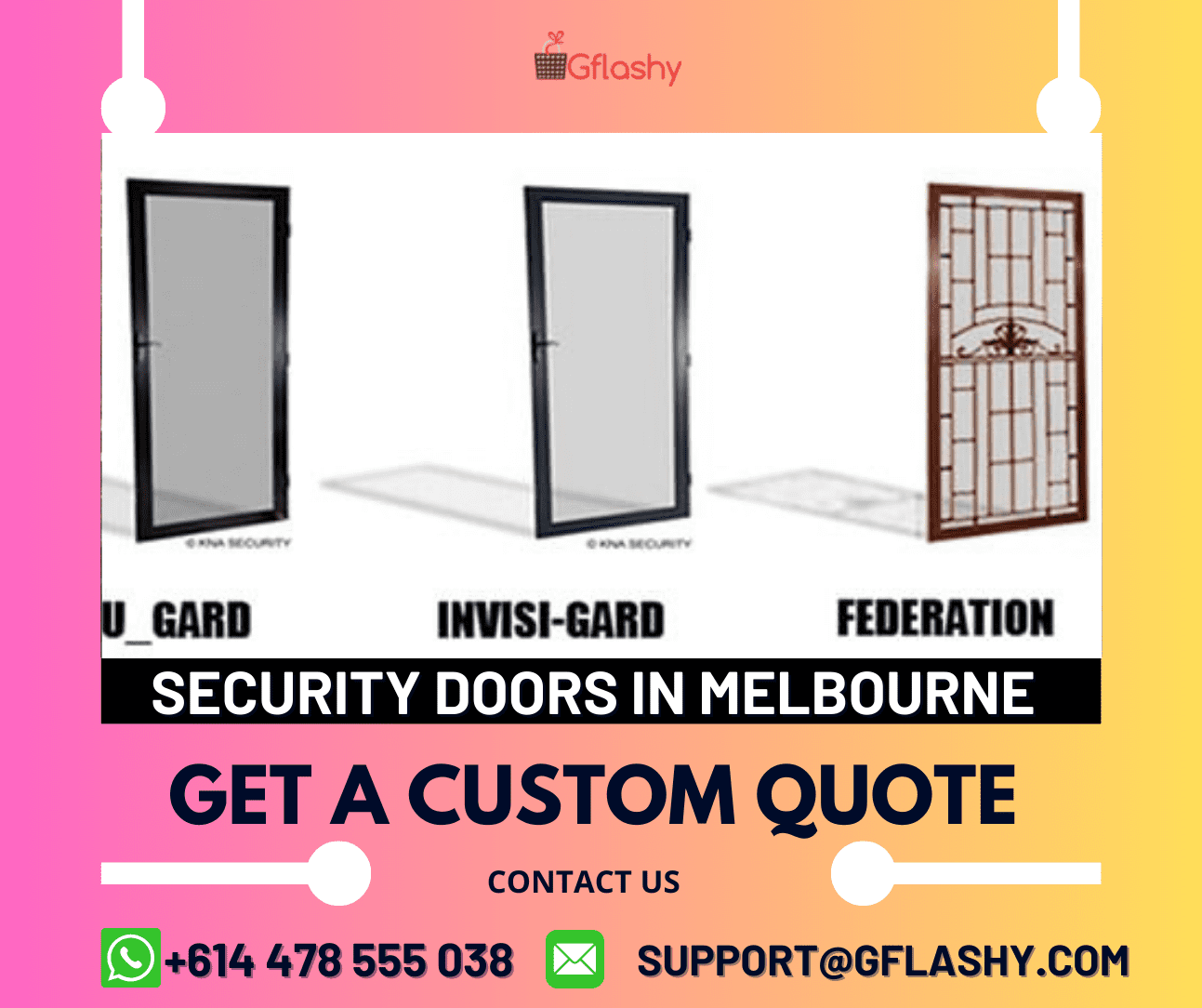 More Services