Shock Wand | Acupuncture Pen
Get Shock Wand/ Acupuncture Pen
Description
Material: Metal
Color: as photoes shown
Size: 170mm*28mm (as picture shown)
Strength:1-9 steps strength
Battery : 1* AA battery (not included)
Package : Discreet package , protect your privacy
Acupuncture Pen
Feature
● Built-in power supplier,no need connect with other power box, for user convenience
● 1* AA battery easy change
● All the electro shocks focus on the metal head
● 9 steps strength is controllable
● Breast/Nipple/Penis/Clitoris Stimulator, full body also
● With sweety penis and shocks from the electric current stimulus
Tips:
1: Long press the button for 5 seconds power on .
2: Take out the battery after use it each time.
3:Repeatedly wipe the instrument surface with medical alcohol sponge.
4:Using it need forming a loop current to work normally,So the handle have a electric shock feelings.
5:the head have a little electric when you use it start, it will get stronger follow.
6,the items electric shock not very strong, if you like powerful, please choose other style.
A shock wand, also known as an Acupuncture Pen, is a modern device used for therapeutic purposes. It works by emitting short electrical pulses into the body which creates surges of energy through muscles and nerves. This helps to relax tightened muscles, stimulate lymphatic drainage and improve blood circulation while relieving pain and tension throughout the body. Acupuncture Pens are convenient and simple to use, making them a great alternative to traditional acupuncture techniques; their small size makes them an easily portable device that can be carried around or used when desired. With regular use, Acupuncture Pens can not only reduce physical discomfort but can also yield mental benefits like improved focus and clarity.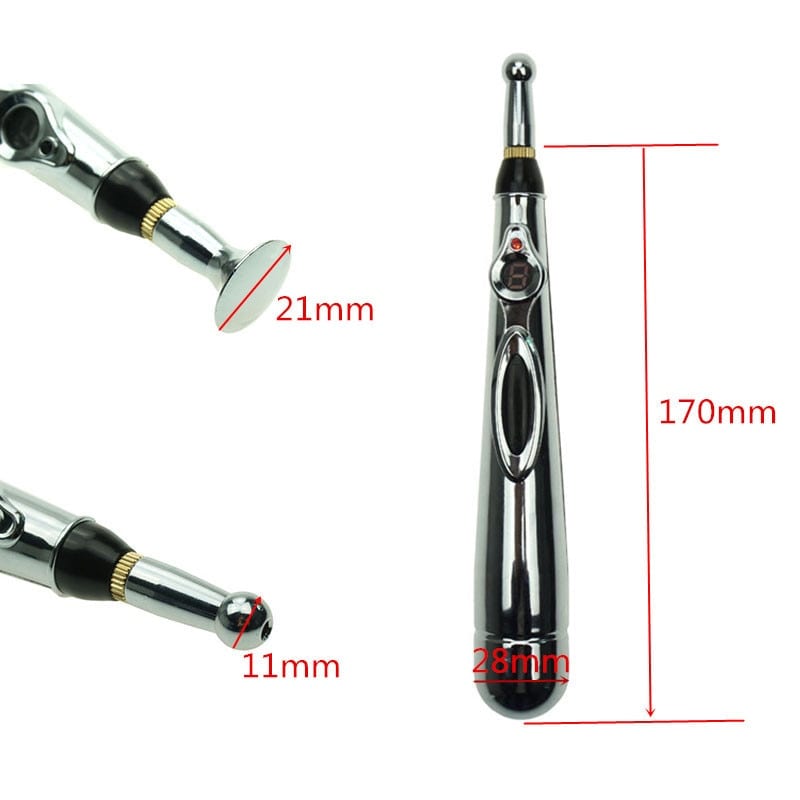 Buy More Products