The Rabbit Dildo | Vibrating Sex Toy
Get The Rabbit Dildo
About Products:
1———-Natural and harmless to the skin Material: Our soft and flexible rabbit vibrator is made of FDA-approved 100% medical ABS silicone; safe, soft, elastic, non-toxic, no Stinky and skin-friendly. The vibrating bar is covered with bumpy texture, the head is larger, the waist is smoother and ergonomic, and it can be easily inserted into the vagina to achieve a precise G-point.
2——–Cracking, vibration and heating: The clitoral stimulator has 2 powerful motors that continuously stimulate the clitoris and G-points. The 7 frequency vibration modes end all sensitive nerves. One side shoots and touches the clitoris, the opposite slides into the vagina, accompanied by G points, with your sexual desire; soft silicone material, heating function makes it more like human skin, more exciting for you and your partner.
3——— Quiet dual motor and intelligent expansion function: Langtrong clitoris vibrator design with acoustic and static function, only less than 40 decibels, to ensure your privacy. Low noise allows you to enjoy your personal time without having to worry about disturbing your child, spaciousness or guests. Designed with intelligent extensions, it feels like more human penis, allowing you to climb the mountain.
4———7 vibration modes and 11 tongue opening modes: There are 7 powerful vibration modes, which not only can punch your nipple, cut off the clitoris, anus, prostate and other areas, so You can choose from different patterns until you find the strongest stimuli. 11 tongue flashing patterns, both photographed and vibrated. It feels like people who are blowing on your most sensitive and soft femininity, so let yourself experience an atmosphere like never before.
5———100% Waterproof and magnetic rechargeable design: The silicone seamless body makes the G-point vibrator 100% waterproof, so you or your partner can enjoy the shower or bath. This toy is easy to clean and dry quickly. Just magnetically stick the two metal rings to the outside and charge the toy.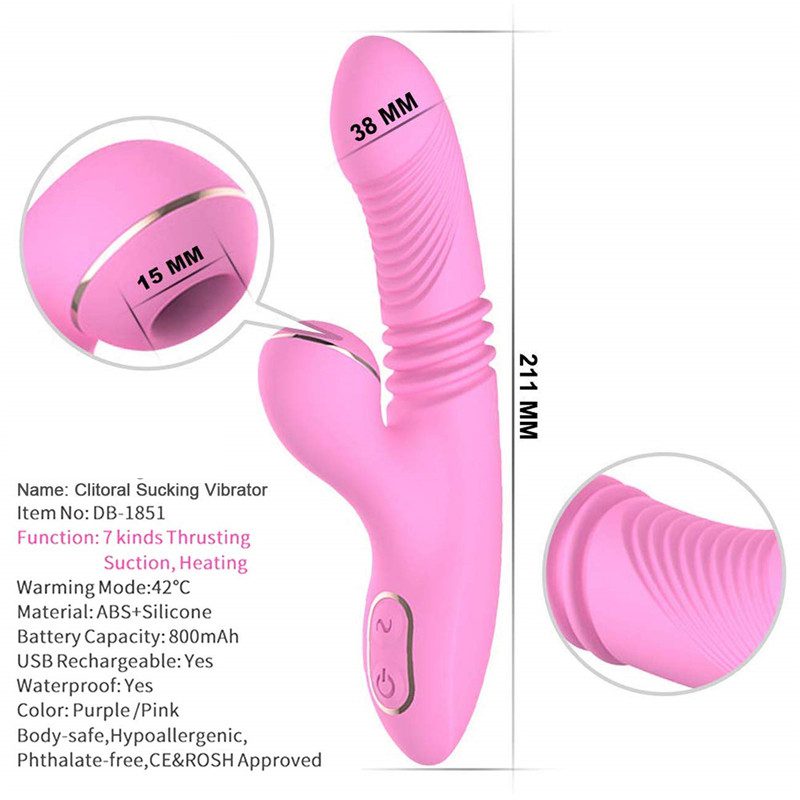 Buy More Products