Digital Measuring Spoon | Buy LCD Display Spoon
Type: 2-in-1 electronic spoon scale

Color: White, black

Material: PP

Size approx. 200*60mm


The product uses a CR2032 button battery (Not included in the package)
Features:
【1】This product is better than the previous style, with one more function that can test the temperature. It can be disassembled and replaced for installation and use, which is equivalent to one product with two functions.

【2】There is a precision scale inside the measuring spoon, which can be used to measure various liquids and powdered baking materials such as flour, powdered sugar, syrup, cocoa powder, milk, egg, etc.

【3】The spoon can be replaced by: a temperature needle, Celsius, Fahrenheit.

【4】Spoon LCD has high precision, convenient and simple use process, removable, easy to clean and store.
【5】LCD large screen display, more convenient to read data, switch at will, adapt to different situations, long press the power button, short press the tare function, lock the value after weighing, avoid repeated weighing.
Parcel list:
1 x White/black electronic spoon
1 x Replaceable thermometer
1 x Instruction manual
The product uses a CR2032 button battery (Not included in the package)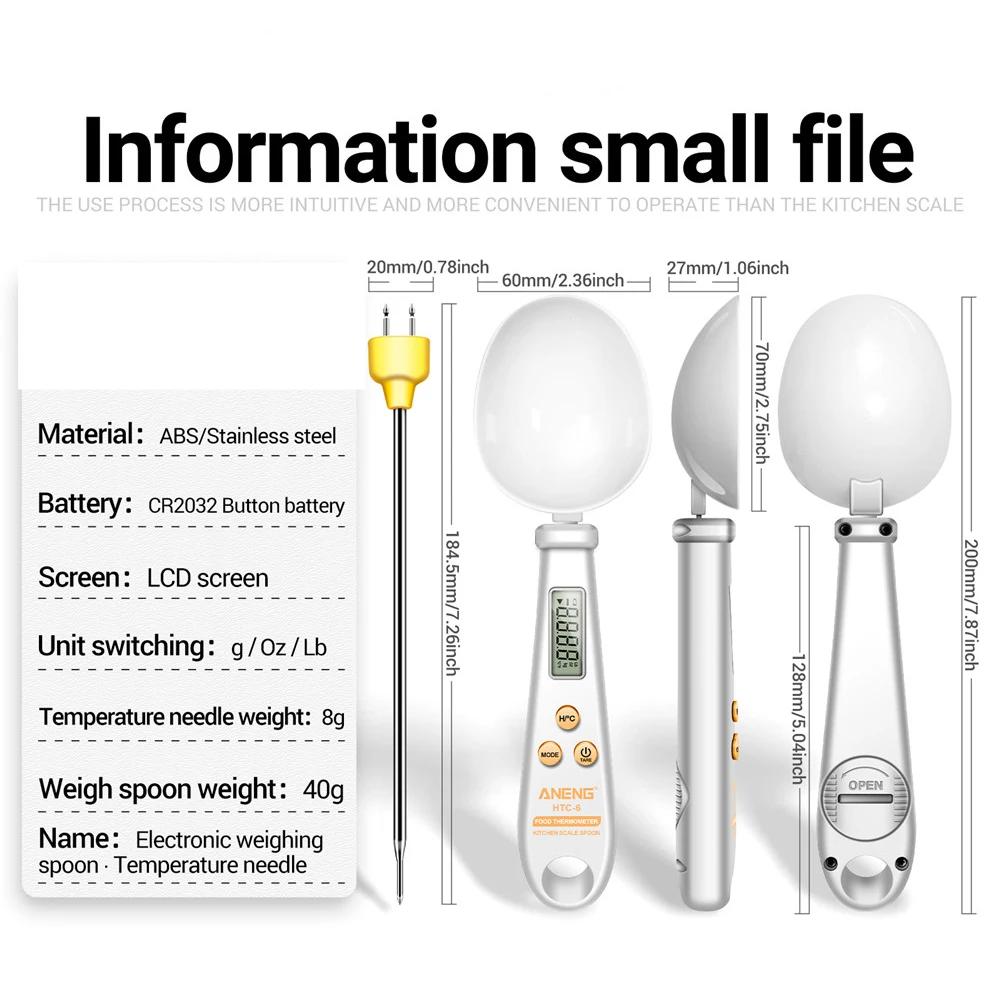 Revolutionize your kitchen measurements with the Digital Measuring Spoon, a culinary tool designed for accuracy and convenience. This modern spoon not only streamlines your measuring process but ensures precise quantities for culinary success.
LCD Display for Clear Readings
The standout feature of the digital measuring spoon is its LCD display, providing clear and accurate readings of your ingredient measurements. This ensures that you can easily read and record the exact amounts, eliminating guesswork from your cooking endeavors.
Multiple Measurement Units
Digital measuring spoons often offer multiple measurement units, allowing you to switch between grams, ounces, milliliters, and more. This versatility ensures that you can use the spoon for various recipes without the need for multiple measuring tools.