Elevate Your Outdoor Living with Gflashy: Your Outdoor Shading Experts in Melbourne
Transform Your Outdoor Spaces into Cool, Comfortable Retreats
Melbourne, Australia, is known for its beautiful weather and outdoor lifestyle. To truly make the most of your outdoor living areas, you need the perfect shading solutions. At Gflashy, we understand the unique needs of Melbourne homeowners, and we offer a wide range of outdoor shading options, including repairs, installation, and cleaning services, to create your ideal outdoor oasis. In this article, we will explore the world of outdoor shading and introduce you to our exceptional products and services designed to enhance your outdoor living experience.

The Benefits of Outdoor Shading
Outdoor shading isn't just about escaping the harsh sun; it's about creating a comfortable, inviting space that you can enjoy all year round. Here are some compelling reasons to invest in outdoor shading:
1. Sun Protection
Melbourne enjoys plenty of sunshine, but prolonged exposure to UV rays can be harmful. Outdoor shading, whether it's through shade sails, awnings, or pergolas, provides protection from the sun's harmful effects, ensuring you can bask in the beauty of the outdoors without worry.
2. Comfortable Outdoor Living
With the right shading solutions, you can create cool, shaded areas that are perfect for outdoor dining, relaxation, or entertaining guests. Enjoy your outdoor spaces even during the hottest days of summer.
3. Enhanced Aesthetics
Outdoor shading solutions don't just provide practical benefits; they also enhance the aesthetics of your outdoor area. They add a touch of elegance and can complement your home's architecture.
Gflashy: Your Trusted Outdoor Shading Partner in Melbourne
Product Description
Our product range includes:
Shade Sails: These elegant, fabric-based structures provide versatile sun protection. They come in various shapes and sizes, allowing you to choose the design that suits your outdoor space best.
Awnings: Awnings are perfect for creating shaded areas on patios, decks, or windows. We offer a wide range of awning styles and fabrics to match your outdoor aesthetics.
Pergolas: Pergolas are not just functional; they are also a design statement. Our pergolas are crafted with precision and can be customized to fit your outdoor space perfectly.
Service Area: Melbourne, Australia
We proudly serve Melbourne and its surrounding areas, ensuring that residents across the city can enjoy the benefits of our outdoor shading solutions. Our experienced team is ready to assist you with installations, repairs, and cleaning.
Contact Gflashy for a Custom Quote
Ready to transform your Melbourne outdoor spaces with our premium outdoor shading solutions? Contact us today for a custom quote. Our team is dedicated to helping you find the perfect shading solutions that align with your style, needs, and budget.
Call us at +614 478 555 038 or email us at support@gflashy.com for personalized assistance and to schedule a consultation.
Elevate your outdoor living experience, create comfortable retreats, and enhance the beauty of your outdoor spaces with outdoor shading from Gflashy. Contact us now, and let's bring your outdoor vision to life.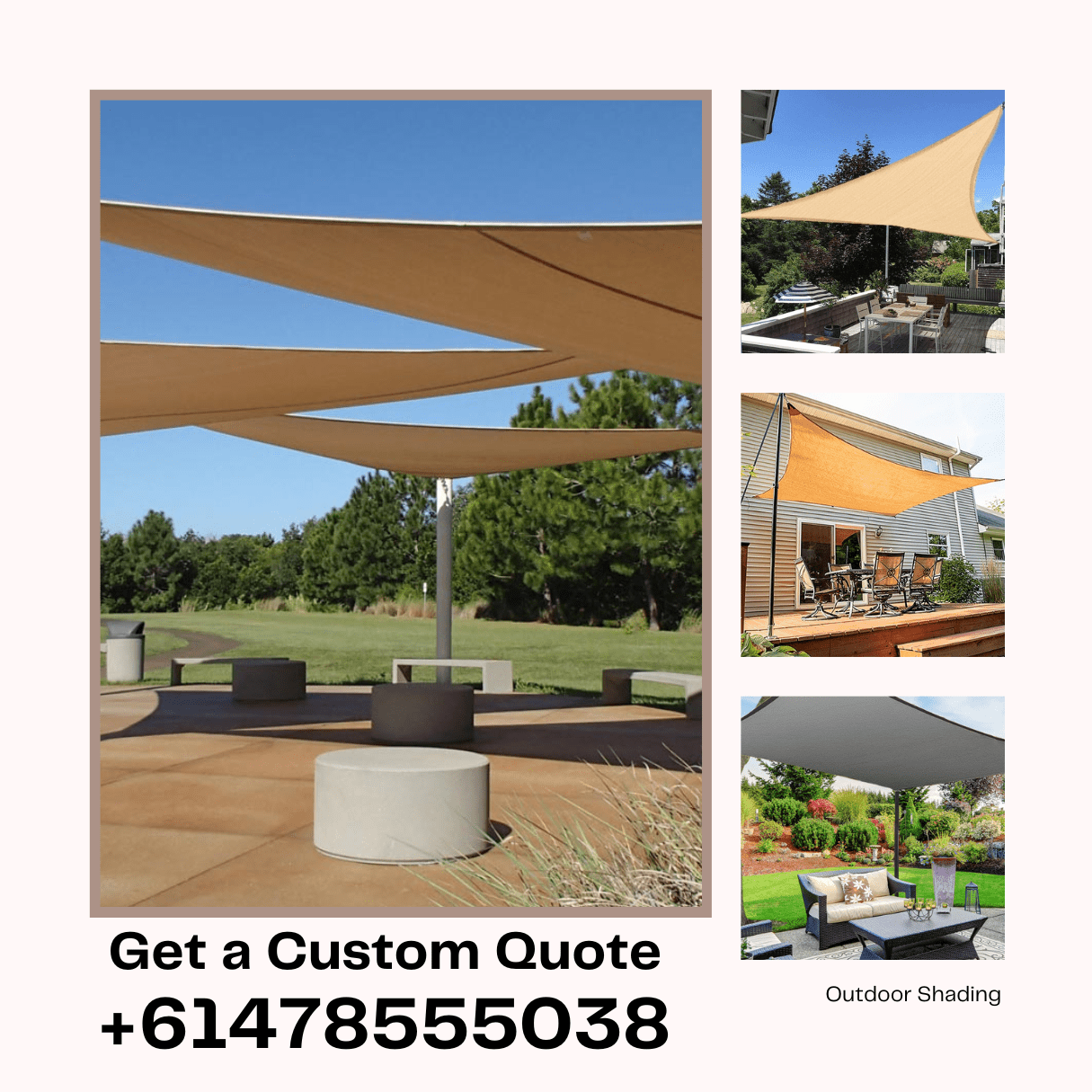 More Services