Enjoy Your Outdoor Space in Style and Comfort with Custom-Made Sun Shade Sails in Melbourne
Create the Perfect Shade Solution for Your Melbourne Oasis with Gflashy's Tailor-Made Shade Sails
Melbourne, Australia, is blessed with beautiful weather, making outdoor living a cherished part of daily life. However, the scorching sun can often make spending time outdoors uncomfortable. This is where custom-made sun shade sails come into play, offering you the flexibility to design your own shaded oasis. At Gflashy, we understand that one size doesn't fit all when it comes to shade solutions. In this article, we'll explore the world of custom-made sun shade sails and introduce you to our top-tier products and services that will elevate your outdoor living experience.

The Beauty of Custom-Made Sun Shade Sails
When it comes to shade solutions, customization is key. Custom-made sun shade sails offer a range of advantages that off-the-shelf options can't match:
1. Tailored to Your Space
Every outdoor area is unique, and so are its shading needs. Custom shade sails are designed to fit your space perfectly, ensuring that you get the right amount of shade in the right places.
2. Unmatched Aesthetics
With custom shade sails, you have the creative freedom to choose the color, shape, and size that matches your outdoor aesthetics. They not only provide comfort but also enhance the visual appeal of your outdoor area.
3. Quality Craftsmanship
Custom-made shade sails are crafted with precision and made from high-quality materials. This guarantees their durability and longevity, providing you with long-term shading solutions.
4. Effective Sun Protection
One of the primary reasons for shade sails is sun protection. Custom-made sails are designed to block harmful UV rays effectively, keeping you and your loved ones safe during outdoor activities.
Gflashy: Your Trusted Shade Sail Partner in Melbourne
Service Description
Our custom-made sun shade sail service includes:
On-Site Consultation: Our experts visit your location to assess your outdoor space and discuss your shading needs.
Custom Design: Based on the consultation, we work with you to design a shade sail solution that perfectly matches your requirements.
High-Quality Materials: We use top-quality materials that are durable, UV-resistant, and weatherproof, ensuring your shade sail stands up to Melbourne's climate.
Expert Installation: Our team of skilled installers ensures that your custom shade sail is precisely and securely installed, adhering to industry standards.
Repairs and Cleaning: In addition to installation, we offer repair and cleaning services to maintain the longevity and aesthetics of your shade sail.
Service Area: Melbourne, Australia
We proudly serve Melbourne and its surrounding areas, ensuring that residents across the city can enjoy the benefits of our custom-made shade sails.
Contact Gflashy for a Custom Quote
Ready to transform your outdoor space with a tailor-made shade sail? Contact us today for a custom quote. Our team is dedicated to helping you find the perfect shading solutions that align with your style, needs, and budget.
Call us at +614 478 555 038 or email us at support@gflashy.com for personalized assistance and to schedule a consultation.
Elevate your outdoor living experience, create comfortable retreats, and enhance the beauty of your outdoor spaces with custom-made sun shade sails from Gflashy. Contact us now, and let's bring your shade sail vision to life.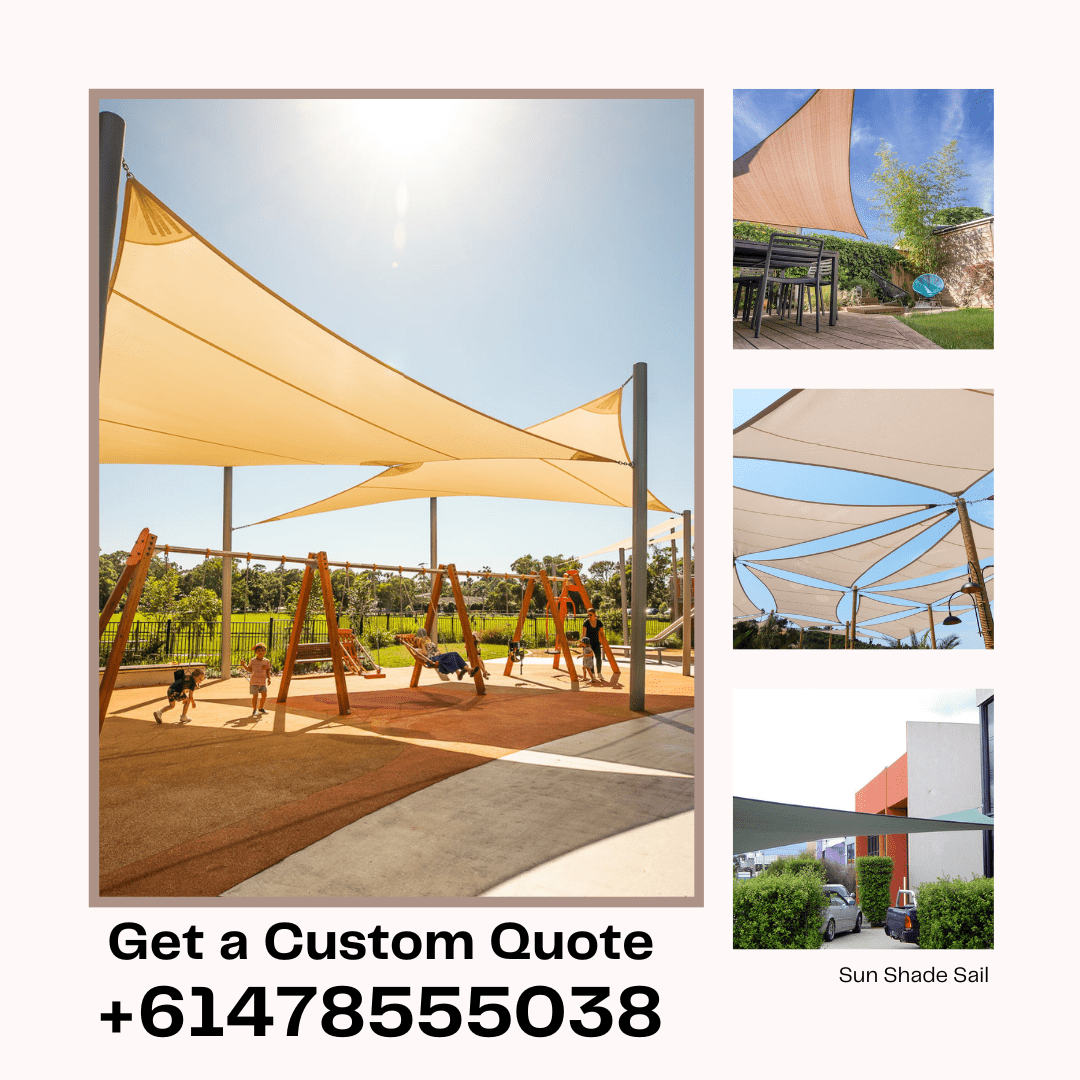 More Services