Best Fitness Leggings | Best Push Up Leggings
Features
Pant Length: Ankle-Length Pants
Closure Type: Elastic Waist
Material: Acrylic
Item Type: Full Length
Sport Type: Yoga
This product is very elastic, so don't worry, please rest assured to choose the size that suits you. If you have special needs or are not sure which size fits you, please contact our customer service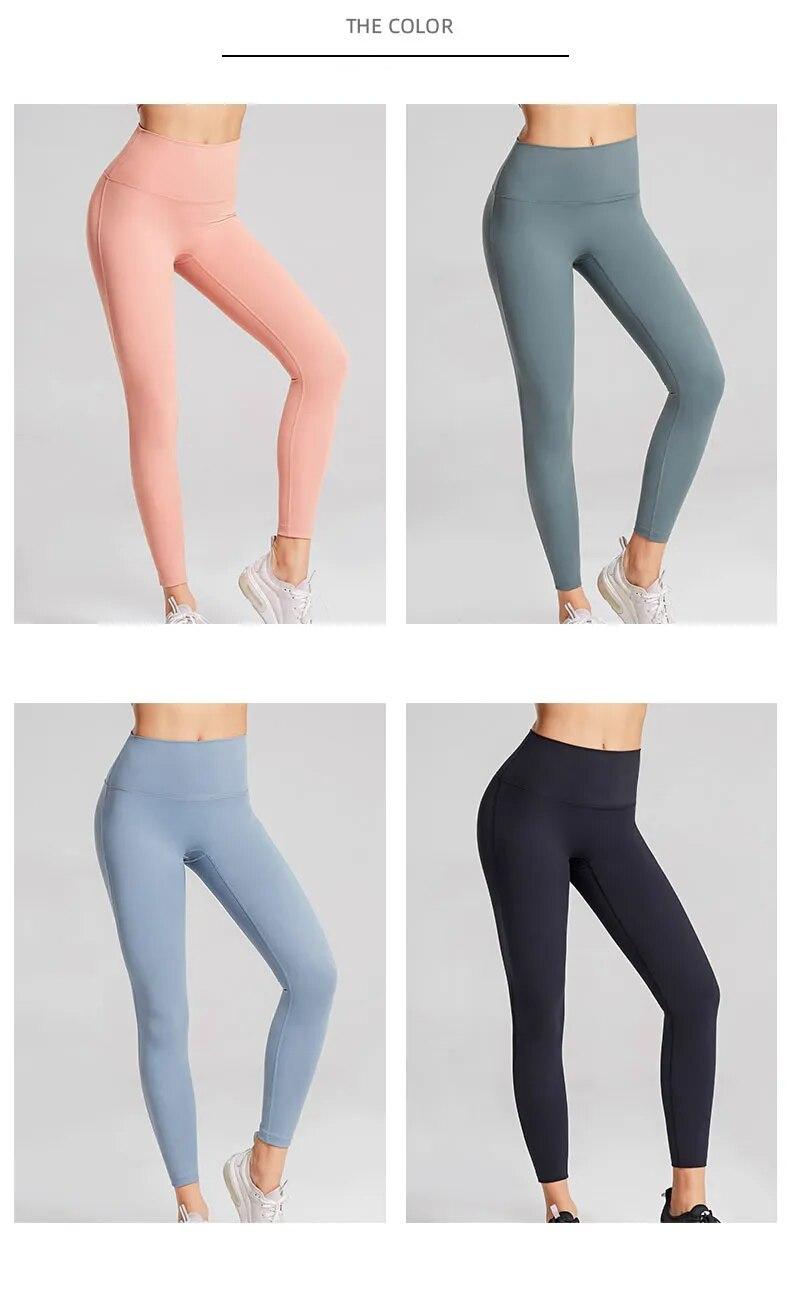 Fitness leggings are a game-changer for your fitness journey, offering a perfect blend of style and performance. These versatile bottoms are a must-have for active women, and the best fitness leggings, including push-up leggings, come with a set of unique advantages that set them apart. Let's dive into why these leggings are essential for enhancing your workouts and boosting your confidence.
Optimized Performance with Intelligent Design:
Top-tier fitness leggings are thoughtfully designed to elevate your workout experience. They often feature moisture-wicking fabrics that keep you dry, compression elements that support your muscles, and stretchy materials that provide freedom of movement. These features can significantly enhance your performance, empowering you to push your boundaries during exercise.
Confidence-Boosting Styles:
Looking good is closely linked to feeling good, and the best fitness leggings come in a range of flattering styles. Whether it's high-waisted options that provide tummy control or push-up leggings that accentuate your curves, you can select a style that complements your body, making you feel confident. Feeling fantastic in your workout attire can elevate your self-esteem and motivation.
Push-Up Leggings for Enhanced Curves:
Push-up leggings are particularly favored by women who wish to emphasize their curves. These leggings typically feature strategically placed seams and contouring to lift and shape your buttocks. The result is a sculpted and enhanced appearance, giving you an extra confidence boost during and after your workout.
Unparalleled Comfort and Versatility:
Comfort is a top priority during workouts, and the best fitness leggings excel in this regard. They use soft, moisture-wicking, and breathable fabrics that prevent chafing and discomfort. Many options are versatile enough to transition seamlessly from the gym to running errands or meeting friends, providing all-day comfort.
Durability and Long-Term Value:
Investing in high-quality fitness leggings ensures a long-lasting addition to your workout wardrobe. These leggings are designed to withstand regular wear and washing while maintaining their quality and shape over time. With proper care, they offer long-term value, saving you money in the long run.
Promoting Body Positivity and Inclusivity:
Leading fitness legging brands promote body positivity and inclusivity. They offer a wide range of sizes and styles to cater to all body types. When you find leggings that fit and flatter your unique shape, it can boost your confidence and create a more positive outlook on your fitness journey.
Style Beyond the Gym:
The versatility of the best fitness leggings goes beyond your workout. They are suitable for your exercise routine and beyond, whether you're running errands, meeting friends for coffee, or simply carrying out your daily activities. These leggings are a reliable choice for various occasions.