Women's Slippers Thick Sole | Cloud Slippers Original
Features
Shoe Type

Bathroom Slippers

About the choice of size.

Foot length 21.5-22.5(cm) = Size 34/35
Foot length 22.6-23.5(cm) = Size 36/37
Foot length 23.6-24.5(cm) = Size 38/39
Foot length 24.6-25.5(cm) = Size 40/41
Foot length 25.6-26.5(cm) = Size 42/43
Foot length 26.6-27.5(cm) = Size 44/45.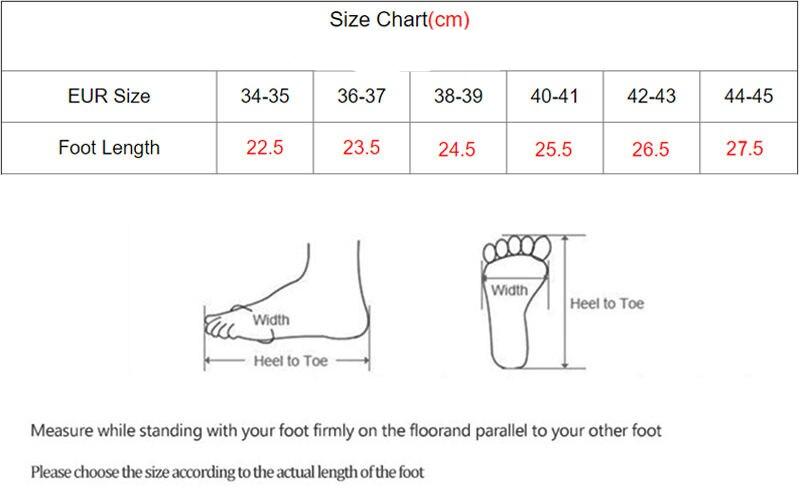 Experience unparalleled comfort with Women's Slippers Thick Sole featuring a thick sole design, aptly named Original Cloud Slippers. These slippers redefine your footwear experience by seamlessly blending cushioned support with an innovative thick sole, making them a must-have for both indoor relaxation and soothing your feet.
Chic Appeal of Women's Slippers with Thick Sole
Women's Slippers Thick Sole offers a touch of elevated style to your loungewear. The thick sole design adds a layer of comfort and a trendy twist, making these slippers perfect for various occasions. It's about embracing relaxation without compromising on fashion.
Unmatched Cushioning for Your Feet
Comfort is paramount, and Women's Slippers with Thick Sole prioritize it. Cloud Slippers Original are a must-have for those seeking unmatched comfort and style. Elevate your loungewear with these cozy and fashionable slippers that bring the essence of tranquility to every step you take.
The cushioned sole and innovative thickness ensure a plush and comfortable walking experience. Whether you're unwinding indoors or stepping out briefly, these slippers provide both style and unbeatable support.
Innovative Thick Sole Design
The thick sole design of these slippers adds an innovative touch to your loungewear. The extra cushioning not only offers enhanced comfort but also adds a unique element to your attire. It's a combination of relaxation and innovation that ensures these slippers become your go-to choice.
Selecting Your Perfect Pair
When choosing Women's Slippers with Thick Sole:
Sole Thickness: Opt for a sole thickness that suits your preference – from subtle elevation to extra cushioning.
Occasion: Consider where you plan to wear them – for indoor comfort, quick outings, or anytime you need extra support for your feet.
Color Choices: Choose shades that match your relaxation mood, whether you prefer calming neutrals or vibrant hues.
Comfort and Innovation Combined
Women's Slippers with Thick Sole offer a fusion of comfort and innovation. Whether you're embracing a lazy day at home, stepping out for a brief moment, or simply seeking the perfect relaxation footwear, these slippers effortlessly merge both comfort and cutting-edge design.