Women Knitted Sneakers | Best Women's Non-Slip Sneakers
Features
Fit

Fits true to size, take your normal size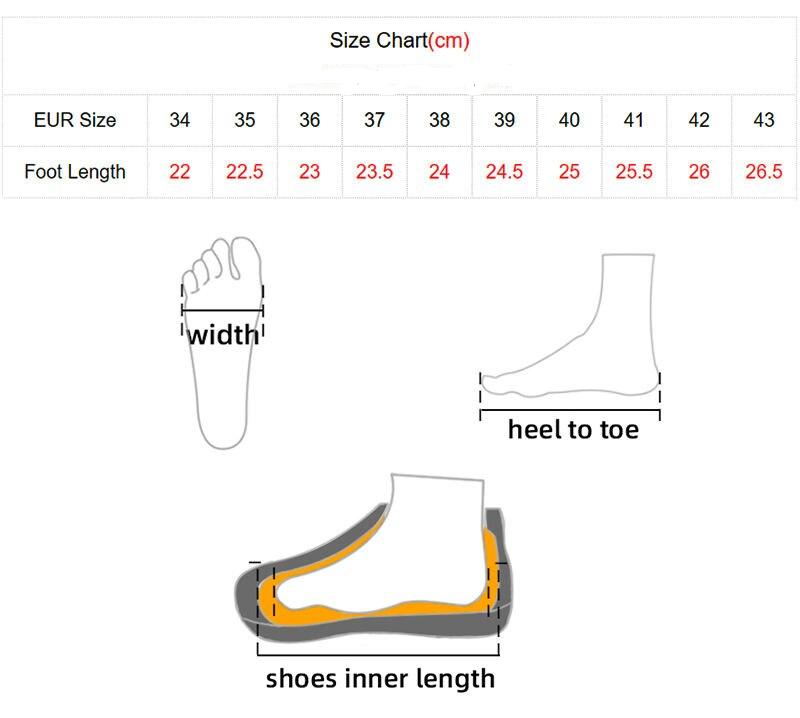 Combine comfort and fashion effortlessly with Women Knitted Sneakers, a choice that seamlessly blends cozy aesthetics with modern design. Among them, the Best Women's Non-Slip Sneakers stand out, offering a perfect fusion of style and security that's ideal for stepping confidently through your day.
Chic Appeal of Women Knitted Sneakers
Women Knitted Sneakers redefine your footwear collection with a touch of warmth and style. These sneakers effortlessly bring together comfort and contemporary wearability, allowing you to make a statement with your feet while staying cozy. It's about embracing a look that's both inviting and fashionable.
Safety and Style with the Best Women's Non-Slip Sneakers
Best Women's Non-Slip Sneakers introduce an element of security to your style. The non-slip sole design ensures stability and confidence with every step, making these sneakers a reliable choice for various activities. It's about merging safety and style for a complete footwear experience.
Comfortable Style for Every Occasion
Comfort is paramount, and Women Knitted Sneakers with non-slip features prioritize it. The cushioned insoles and supportive elements ensure each step is a comfortable one. Whether you're strolling through the park or running errands, these sneakers offer both style and peace of mind.
Choosing Your Perfect Pair
When selecting Women Knitted Sneakers with non-slip features:
Knitted Aesthetics: Opt for sneakers that blend cozy knitted detailing with contemporary design.
Non-Slip Sole: Choose sneakers with a reliable non-slip sole for added security.
Color Palette: Consider shades that resonate with your style, from neutrals to vibrant tones.
Where Cozy Meets Confidence
Women Knitted Sneakers and the Best Women's Non-Slip Sneakers offer a harmonious blend of comfort and security. Whether you're embracing a relaxed day or tackling your daily tasks, these sneakers seamlessly merge cozy aesthetics and dependable style.